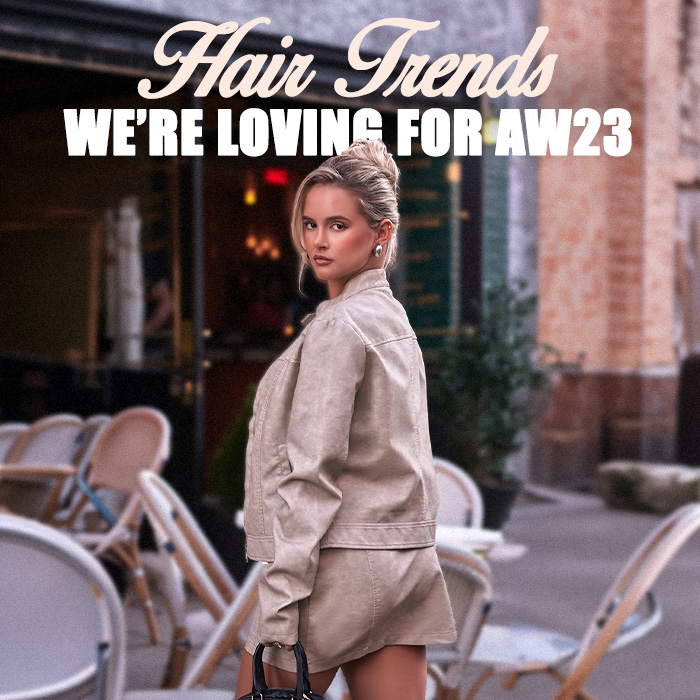 Looking for hair inspo? Maybe you're questioning what are the current hairstyle trends?
Get in the know ASAP as we've rounded up the best hairstyle trends for AW23.
Found yourself searching what is the newest hairstyle for 2023? Us too!
Luckily, we've done the hard work for you and this post contains the top hair looks to love this season.
First up, what is the hair trend for 2023?
As the old money aesthetic continues for AW23, this has filtered into hair inspo and is providing us with some seriously good hair trends.
Quiet luxury is the hair trend of the season but there's a whole load of ways you can achieve the trend and make it suit your style.
You'll of probably already guessed but luxe loose waves are top of the list when it comes to the quiet luxury hair inspo. You can find out more on how to achieve this look here.
Alongside this are perfectly polished up-do's (dreamy we know).
One of your most searched hair questions was, how do I style my hair when going out?
Up-do's are an essential for those out out vibes, plus they are perfect in the run up to party season.
Our girl Molly-Mae delivers hair goals on the regular so of course she was one step ahead with this look.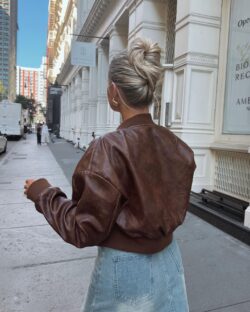 Bobs Are Back
Ready for the ultimate hair revamp for AW23? If so, brave it with a bob!
They're back and officially better than ever.
Similar to the above, the 2023 bob inspo is all about old money aesthetic meaning you'll be striving for a perfectly polished bob. Just enough volume and flicked out ends are essential for this look.
You know the vibe, looks like it took zero effort but you've actually created the perfect blow dry (at 8am before work).
Be sure to bag yourself a hot brush and a whole load of heat protector to help complete this look flawlessly.
Beauty Works Heat Protection Spray 250ml
Revolution Haircare Mega Blow Out Hot Air Brush Set 6-in-1
Bows, Bows & More Bows 
That's right, the hair bow trend is continuing too and let's face it, nothing says chic quite like a bow.
Another popular hair search we spotted was, how do you wear your hair down and out of your face?
We'd say the half up half down hairstyle would be the go-to for this, or why not try out cute loose plaits and ponytails. Complete with bow detailing of course.
Once decided, simply add a blazer and dainty ballet flats for a autumn outfit you can repeat on the regular.
Cream Ribbon 2 Pack Bow Hair Clips
Black Satin Oversized Bow Hair Clip
Don't forget about super oversized scrunchie too!
White Oversized Organza Scrunchie
Lilac Satin Corsage Hair Scrunchie
Risk It All, Red
Last but definitely least (and also just in time for spooky szn), vixen red hair is one of the most popular hair trends right now.
Especially with TikTok trends highlighting cowboy copper and marmalade hair colours!
Seriously, if you're thinking about changing your hair colour this season – copper hair might just be for you.
Not only that but after seeing our girl Ella on shoot, we don't need any convincing on just how incredible this hair vibe is going to be for the upcoming festive season.
AW23 hair goals!
Shop all things hair here!
Beauty lover? Countdown the days to Christmas in style!