We caught up with Dublin based blogger and all round babe Aisling Chan to talk all things style, goals and current likes.
What's inspiring you at the moment and generally?
Any thing and everything! I work in the city centre of Dublin and one of my favourite things to do is 'people watching'. I love just roaming the streets and seeing what other people do/wear and discovering new buildings or boutiques. There's inspiration in everything!
What's your goal in life?
My ultimate goal is to create a life that I don't need a vacation from. And of course to be a #GirlBoss that will inspire others to live their lives as true to themselves as they can!
What's you latest obsession?
My latest obsession watching Power on Netflix. I've gone through about three other series's that I've just gotten bored of but I think I've finally found the one! I love sitting down and watching an episode with a cup of tea and chocolate after work to unwind.
What is style to you?
To me, style is something internal. It comes from your soul and most importantly it comes naturally. It's the way you choose to express your mood that day. I think everyone can be on trend but it's your personal style that will set you apart from the others.
What are your wardrobe hero pieces?
I think a duster jacket can glam up any outfit but can also look amazing with some ripped jeans and trainer. Right now I feel a bit naked if I'm not wearing a choker so they're definitely a hero piece for me! And lastly, a killer biker jacket. I love that coloured leather biker jackets are a trend now, perfect for every outfit!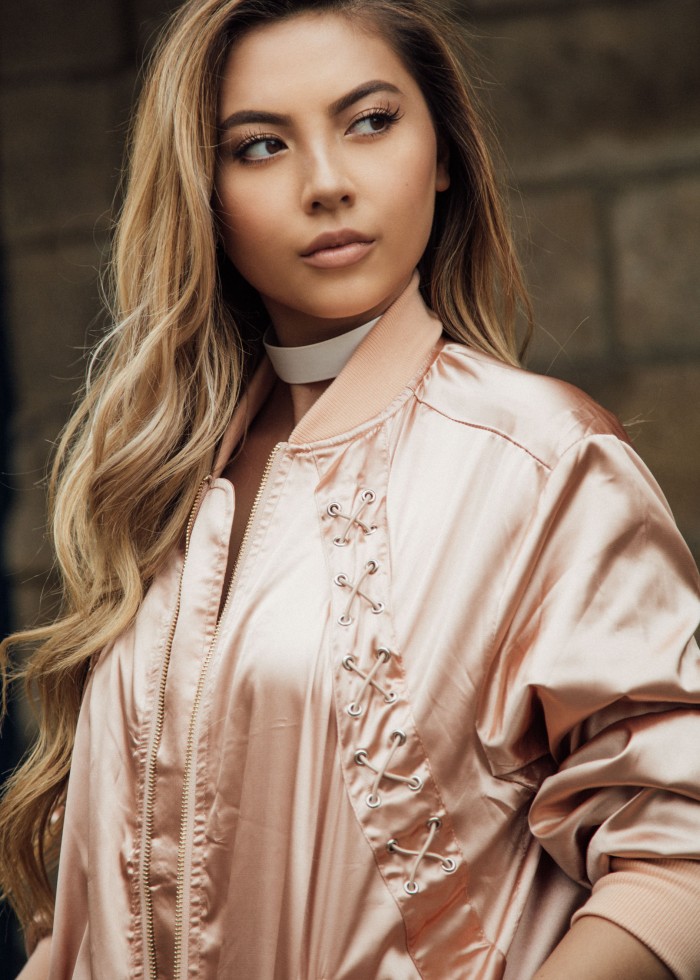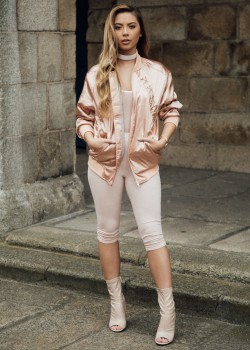 Tell us your current life essentials?
My Olympus Pen E-PL7, otherwise known as the 'blogger camera', has been an essential of mine ever since I bought it last year. Green tea and fresh smoothies get me through the day even if it's a moody the Monday! Macaron's from Ladurée – I die for the salted caramel one! Face masks are an absolute must for me, I apply a mask at least once a week to feel fresh and detoxify my skin.
What's your personal mantra?
Work hard so you can shop harder!
What's the last thing you bought?
Would you believe it was actually another face mask?! It's an addiction… I need to stop!
Which fictional character do you most identify with?
I'm going to say Blair Waldorf from Gossip Girl because she never settles for anything less than she deserves and she's got so much ambition and aspiration! She's also a confident Girl Boss doing who doesn't let anyone underestimate her.
What song plays in your head as you walk down the street?
Anything by Drake. I feel like he has a song to fit every mood.
Get the look:
Follow Aisling on Instagram here: @aislingchan