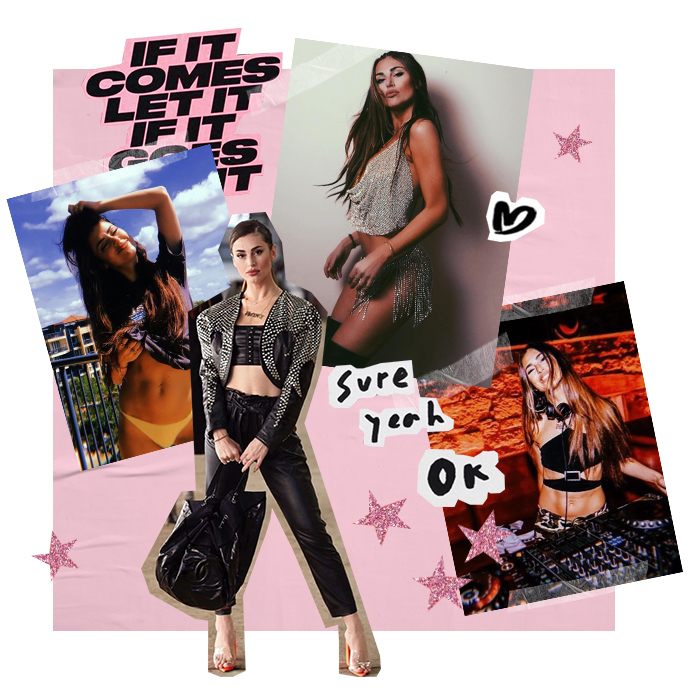 Meet DJ Helena Ellis; an Aussie DJ and all-round mega babe. We caught up with her after she recently played her Ellis Island party to talk big dreams, respect and why you should always be yourself.
Hanging With DJ Helena Ellis
Tell us about yourself. Don't be afraid to get deep.
My Name is Helena Ellis. I'm a mother, I'm A Dj, I make music, and I throw parties 🙂
My baby girl Victoria is 10 years old. She is my best friend, my daily motivation and my inspiration to keep working hard in my career to be able to give her the best of everything, and she also helps me be a better person every day.
I live alone with my daughter in Sydney, Australia. I always loved music, but I started properly working in music as an escape from a past abusive relationship. The fact that it's turned into my career is beyond my wildest dreams and expectations. I turned all my negatives into positives and used the hard times to fuel and propel me further. I love wholeheartedly, I live freely, and I try to learn from my mistakes to be a better person for those around me.
Tell us 3 things you stand for.
I stand for women, to make them more fearless, more powerful and more outspoken. I stand for justice, to bring hidden issues to light that we need to work on and become better people in society as a whole. I stand for God. Prayer is powerful and it opens the doors to living your life's true God-given purpose.
What made you want to be a DJ?
I always loved music, and I always loved being different from those around me. From 6 years old I used to write and perform my own songs at home. My uncle Graham showed me different types of music from a very young age and also bought me my first keyboard, and it all started from there.
At the time I started Djing, there was only 1 other female hip hop Dj in Sydney, (S/O Flygirl Tee) so I saw a great opportunity for me to go out and pave the way for more women in the Dj world. I love doing things that make me face my fears, I love taking risks, and I love using my creativity, and this industry is all about that. It's great because I get to incorporate everything I love into one.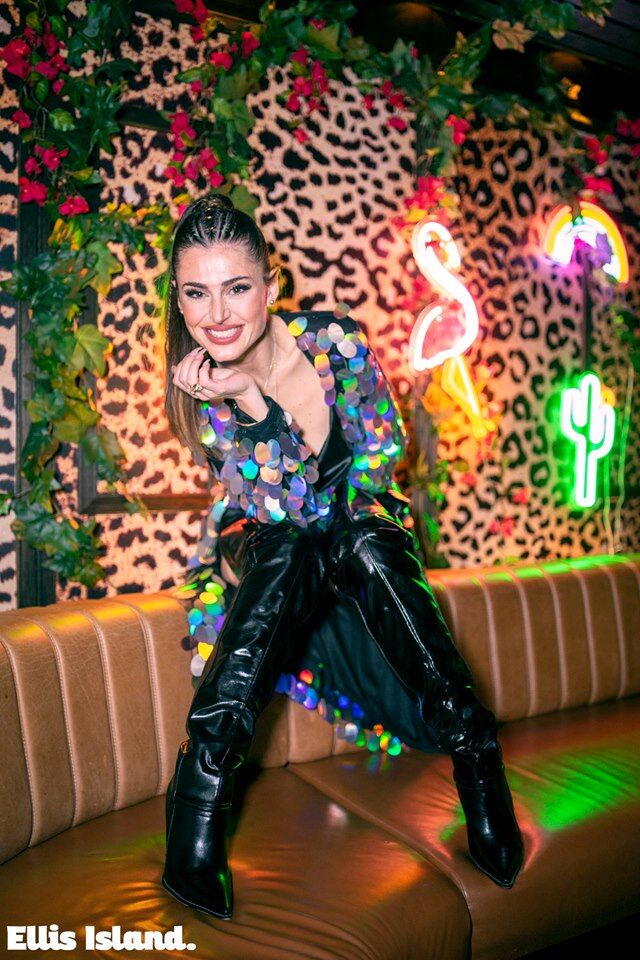 Have you experienced any difficulties as a female in your industry?
Every industry has its difficulties, but you have to love it enough to get through it, because the love for it will get you through the difficult times, and that's what separates the real from the fake. It was hard at first being respected as a female hip hop Dj, in a male-dominated world. Especially one that has long nails and loves her fashion.
At the beginning, I'd get one gig a month, my family weren't sure what I was doing with my life, and I had mad bills to pay, but I told them all to trust me, and that I knew exactly what I was doing. At the start I realised I had to work twice as hard as everyone around me to prove myself, and for them to get past the fact that you can still be a hip hop Dj and be a girly girl. My knowledge of music and hip hop runs deeper than people realise, and I had to push past the stereotype that I'm not "just a pretty face".
Everyone used to always watch me play to see if I was "actually djing". Which was fine, because I knew I could prove my point that there's more to me than meets the eye. After I got booked to DJ for the Nelly tour, that set me off, and people started to take notice of me and started regularly book me. I'm now past that point and I feel I've proved myself as a Dj and finally gained respect and showed them you CAN have long nails and do your makeup and still be a respected Dj.
I still have a lot more to go on this journey to REALLY show people what I am about. Watch this space.
What's your fave outfit to wear when you're playing a set?
Anything PrettyLittleThing of course.
If you weren't a DJ what would you be doing?
If it were nothing at all in music, I'd be a criminal investigator.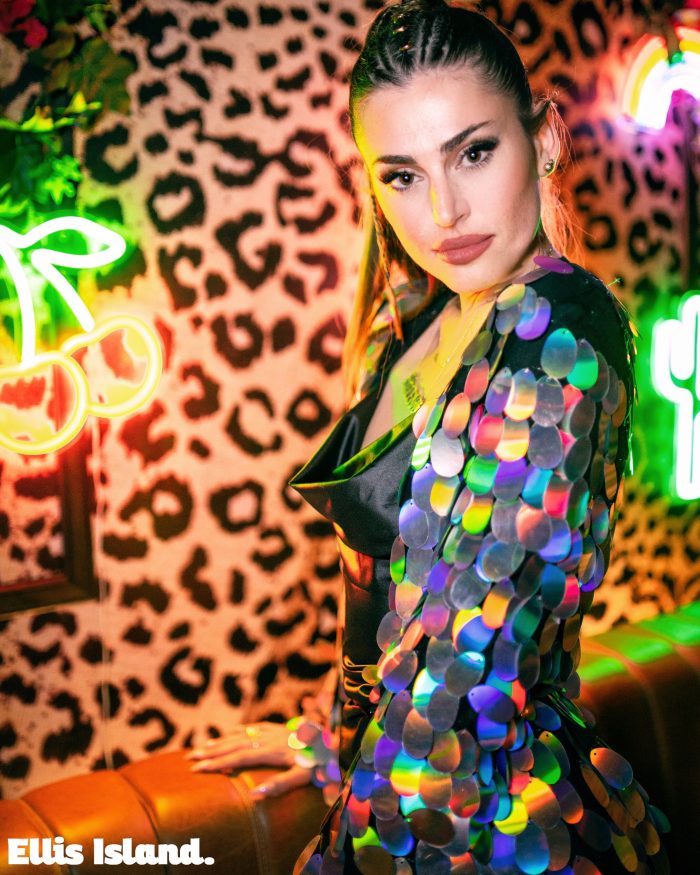 What's your fave life highlight to date?
Giving birth to my baby girl, Victoria.
One song on your playlist you never get bored of?
Unforgettable by French Montana.
Fave track that never fails to get people dancing?
Mo Bamba by Sheck Wes.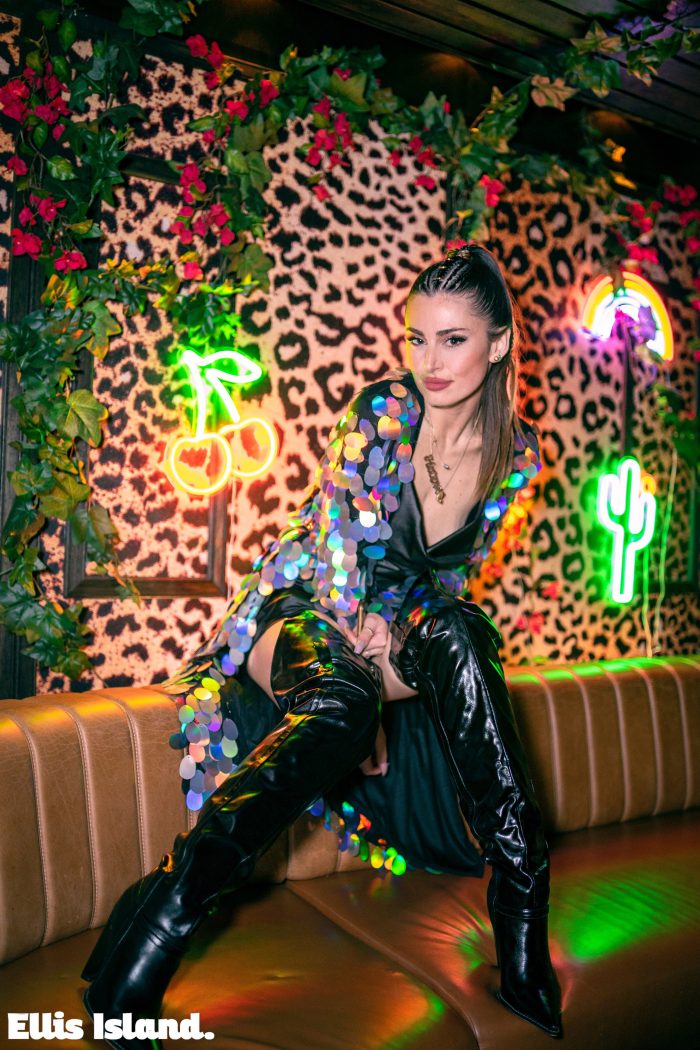 What are you looking forward to for the rest of 2019?
It's a secret 😉
Do you have any advice on how to stand out in the industry?
Be yourself fearlessly. Nobody is you, and that is your power, that's what sets you apart from everyone else. Don't be a copy of another Dj or Music artist or you will forever be one step behind. I see so many Dj's and Artists copying other successful musicians, and you can only get so far by doing that.
When I had blonde hair people always related me to another successful female Dj, and I hated that because I wanted to be known as ME, so I went back to my natural colour. Always be yourself.