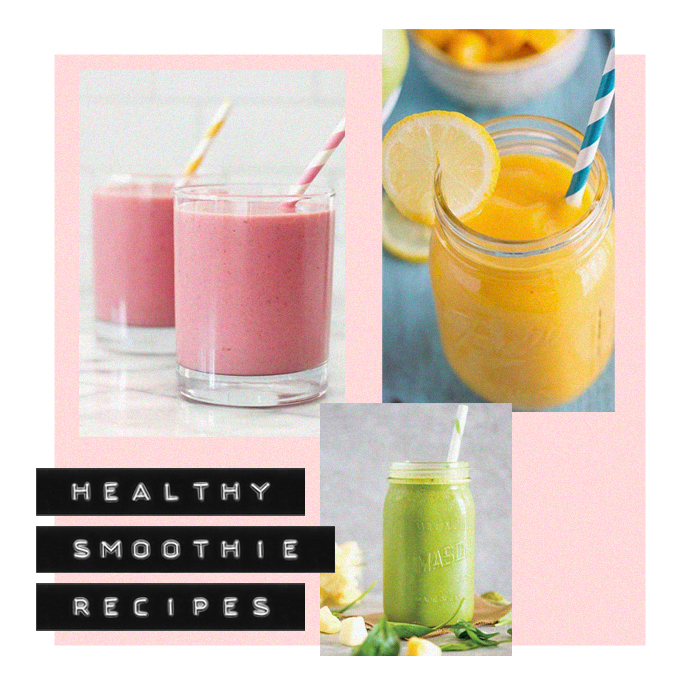 Be the best version of you this season with our delicious healthy smoothie recipes. Step up your smoothie making game and get creative with some of our favorite recipes we know you'll love.
HEARTY FRUIT & OAT SMOOTHIE
1 Cup quartered strawberries
1 Sliced banana
1/4 Cup old-fashioned oats
1 Cup low-fat vanilla yogurt
1 Teaspoon maple syrup
Colour: Light pink | Per serv: 388 cal | 15g protein | 58g Carb | 8g fiber | 12g fat
GREEN GINGER-PEACH SMOOTHIE
2 Handfuls baby spinach
1 Teaspoon grated peeled fresh ginger
2 Cups frozen sliced peaches
2 Teaspoons honey
1 Cup of water
Colour: Green | Per serv:92 cal |2g protein | 23g carbs | 2g fiber
MANGO & YOGURT SMOOTHIE
1/4 teaspoon ground cinnamon
1 & half cups low-fat plain yogurt
2 & half cups frozen mango chunks
1 tablespoon honey
juice from half lime
Colour: golden yellow | Per ser: 303 cal | 12g protein | 65g carbs | 5g fiber
Follow @PLTLIFESTYLE on Instagram for more recipes and ideas.