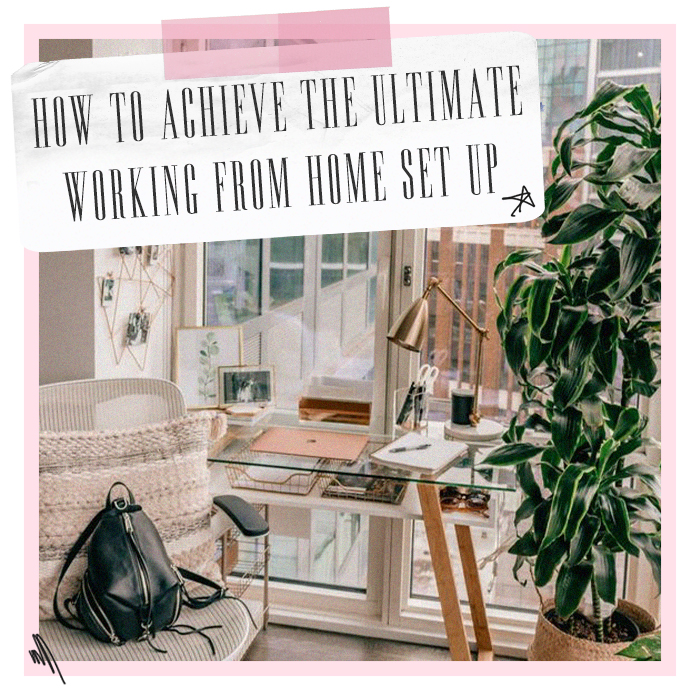 Let's face it, working from home should be seen as a privilege right now and not a chore so creating the ultimate desk set up is crucial to keep your productivity levels at a high. However, in week 4 of lockdown it's safe to say your productivity high might be starting to slip a little as cabin fever starts to set in.
HOW TO ACHIEVE THE ULTIMATE WORKING FROM HOME DESK SET UP
Don't stress, our tried and true home office set-up hacks are here to help you out. Here's how to achieve the ultimate working from home desk set up.
AN ACTUAL DESK IS CRUCIAL
You may have to get creative here but setting yourself up an actual makeshift desk to work from home on will be crucial for your productivity levels. You're bound to be far more productive if you're working from home set up consists of something other than not sitting on your laptop in bed or on the sofa in front of day time TV.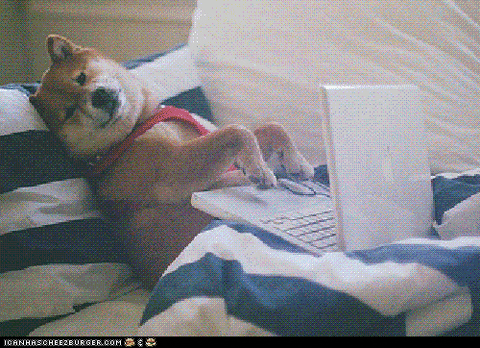 SOURCE THAT INSPIRATION
When working from home it can help to boost your mood by surrounding yourself with whatever it is that inspires you to work. Think anything from stacks of glossy magazines, candles, plants, or simply pictures of your family. It's all about the aesthetics when keeping your WFH desk situation as optimum as possible.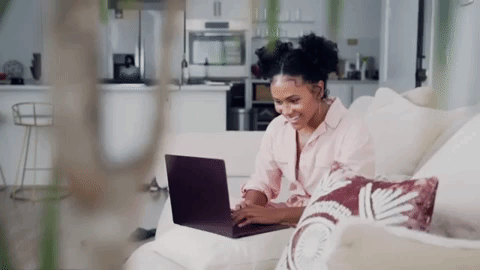 AVOID DISTRACTIONS
While we appreciate this can be tricky depending on the space you're currently on lockdown in, it's important when WFH to keep your work space and living space as separate as possible. Try to keep your working from home desk space free from clutter, mess or any overly noisy distractions such as your housemates, family or S.O.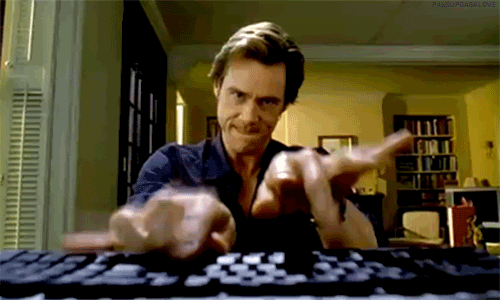 GET SOME FRESH AIR
Whilst having a garden is the ultimate luxury right now as we all struggle through lockdown together, if you are lucky enough to have one taking advantage of this situation to the fullest can make a real difference to your WFH situation. Bring the laptop outside on a sunny day and soak in that vitamin D.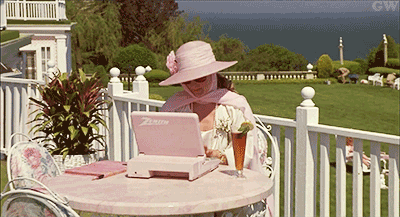 TAKE BREAKS
Whilst working in a less than ideal environment it can be difficult to keep up the momentum. This is why taking breaks to keep your energy levels and mood boosting is crucial. Whether you break for a bit of TLC and relaxation or you take advantage of that daily exercise and go for a stroll around the block, regular breaks can work wonders for your overall productivity.