Every August, the streets of London are taken over by the ultimate celebration that is Notting Hill Carnival.
Rocking the streets of Notting Hill with the newest reggae music, insane parades and celebrating the culture has to be the most lit way to spend your bank holiday.
How To Dress For Notting Hill Carnival
If this year's carnival is your first then stay tuned for our top tips to have a killer weekend.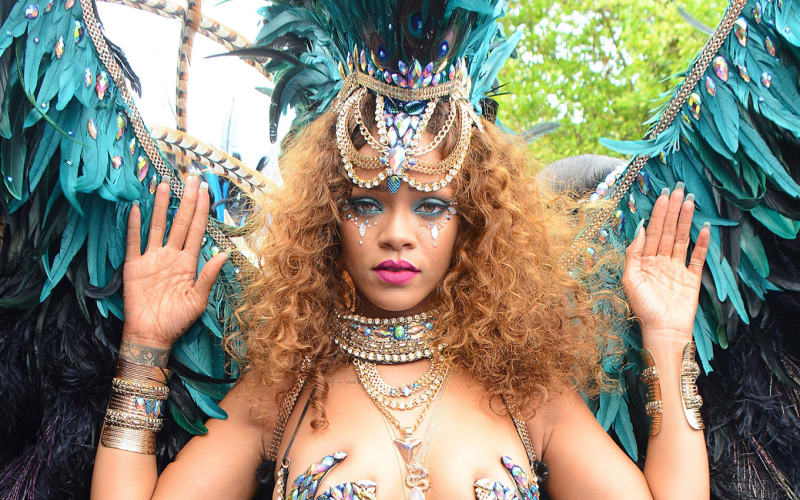 Fashion is a big part of these events and if it's your first time it can be a little daunting. We got you covered. All the do's and don'ts so you can rock the carnival in style.
#1 Cultural Appreciation
There are obviously do's and don'ts when it comes to cultural appreciation and a fine line between appreciating and appropriating.
We feel everyone should embrace the bright vibrant crazy outfits, but no rasta hats with fake dreads on okay?
Here is some inspo that we think would look flames.
#2 The brighter the better
The carnival experience is all about fun and OTT so what better way to celebrate than with a whole lot of colour – the brighter the better.
Think neons and bold pops of vibrant colour hues.
#3 Sequins, sequins, sequins
Nothing says carnival-style like layers upon layers of sequins.
From rainbow styles to oh-so extra prints stand out amongst the carnival crowd with eye-catching styles that'll turn heads.
#4 All out accessories
There's no such thing as less is more here.
Statement accessories and OTT jewels are where it's at when it comes to accessorising your carnival look.
Now's your chance for that more is more approach.
#5 The right footwear
Say goodbye to your pretty sandals, or anything to do with a heel, you will NOT be needing them on this day.
Trainers or bulky boots are what is needed on a day like this.
They need to protect your feet from everyone trampling on you, all the beer on the floor and the walking you're going to do.
Ready to hit the streets?