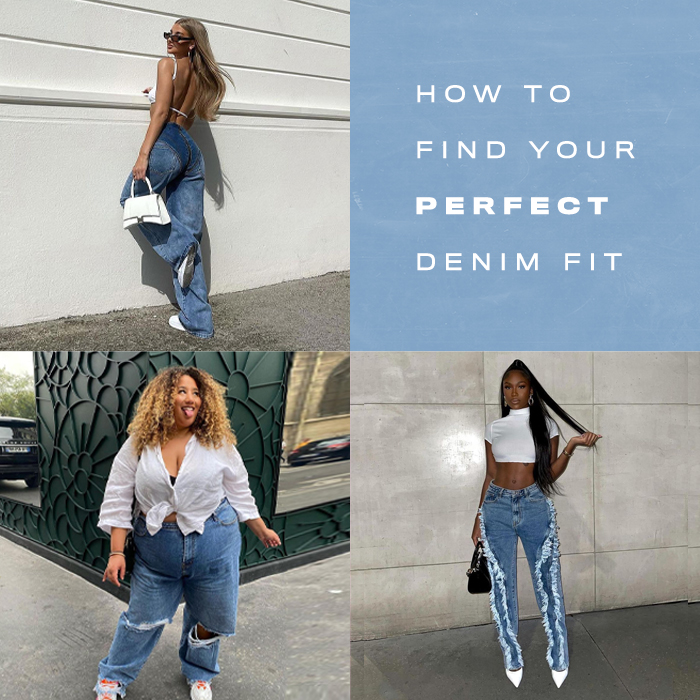 The perfect fitting jeans…
How To Find Your Perfect Denim Fit
Figuring out how to find the perfect jeans can be tricky!
From waist measurements to silhouette and even leg length – luckily we have you covered with all the tips on how to find your perfect denim fit.
Bye denim dramas!
How To Measure
Firstly, you will need a flexible measuring tape for this.
Waist
Stand with your feet slightly apart and place the measuring tape above your belly button at the smallest part of your waist.
Relax your stomach then simply wrap the tape around your waist. Make sure to keep the tape snug, but not tight.
Leg
This is known as your inseam. Measure on the inside of your leg from crotch to ankle.
Use this measurement to decide how long you would like your jeans and whereabouts you would like them to sit on the ankle.
Once you have these measurements, it is easy to convert from inches to a clothing size thanks to the PrettyLittleThing size guide.
Taking Measurements From Jeans You Already Own
If you have a go-to pair of jeans which you love! Simply take your measurements from them to allow you to find the perfect new pair.
If measuring a pair of jeans you already have be sure to follow these steps:
Lay the jeans completely flat on an even surface and use a tape measure to measure the waist band. Double this number to find your waist measurement.
Remember: waist measurements differ depending on the rise.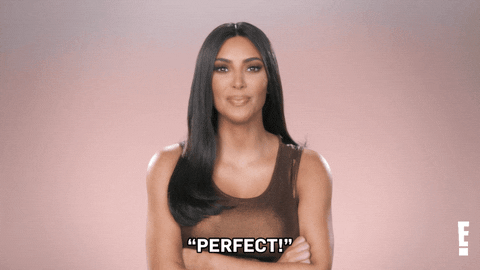 Shop By Range
Shopping for your body shape is key when it comes to jeans! Here at PrettyLittleThing we have endless options to help you decide on your perfect fit.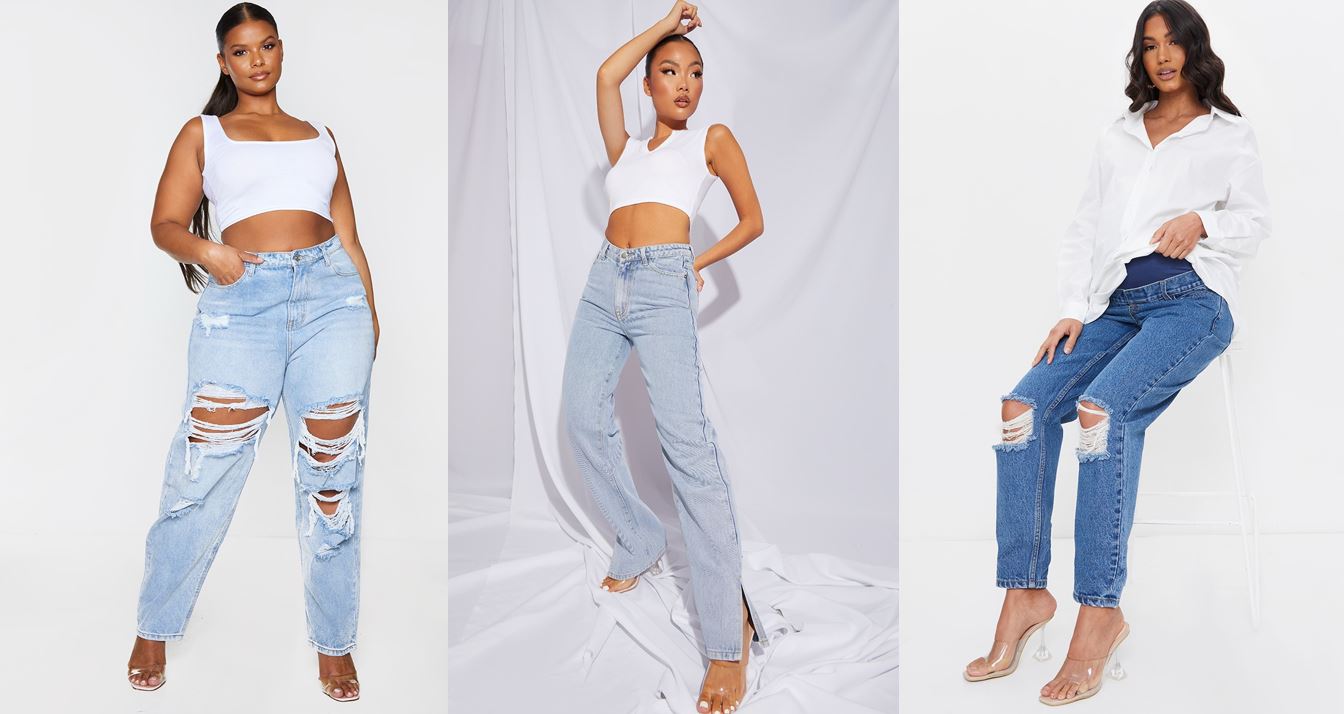 Style Guide
Ok, now it's time to pick a style!
It could be that you are looking for a timeless pair of skinny's that'll become your new go-to or are opting for a trend-led pair of flares for those out out plans.
Whatever your vibe – we have the perfect pair of PrettyLittleThing jeans for you!
Mom
High waist and straight cut.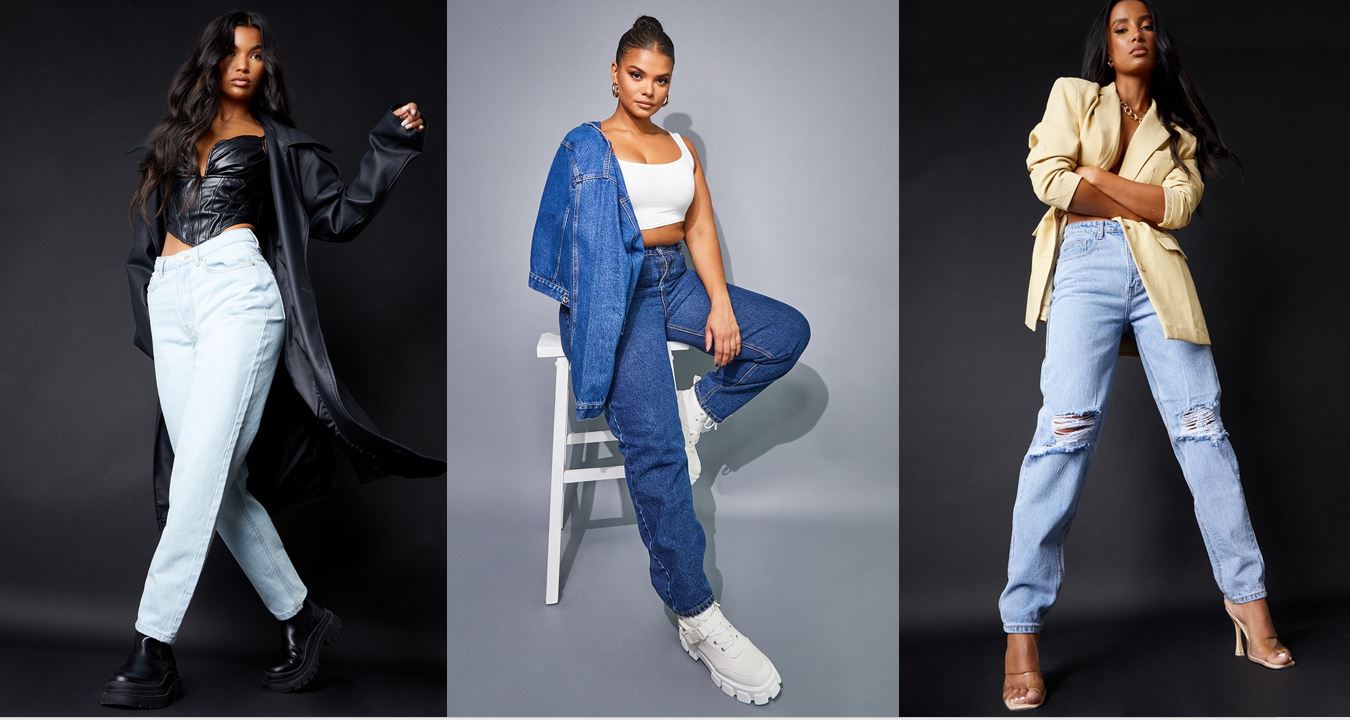 High Waisted
High rise to sit just above your natural waist line.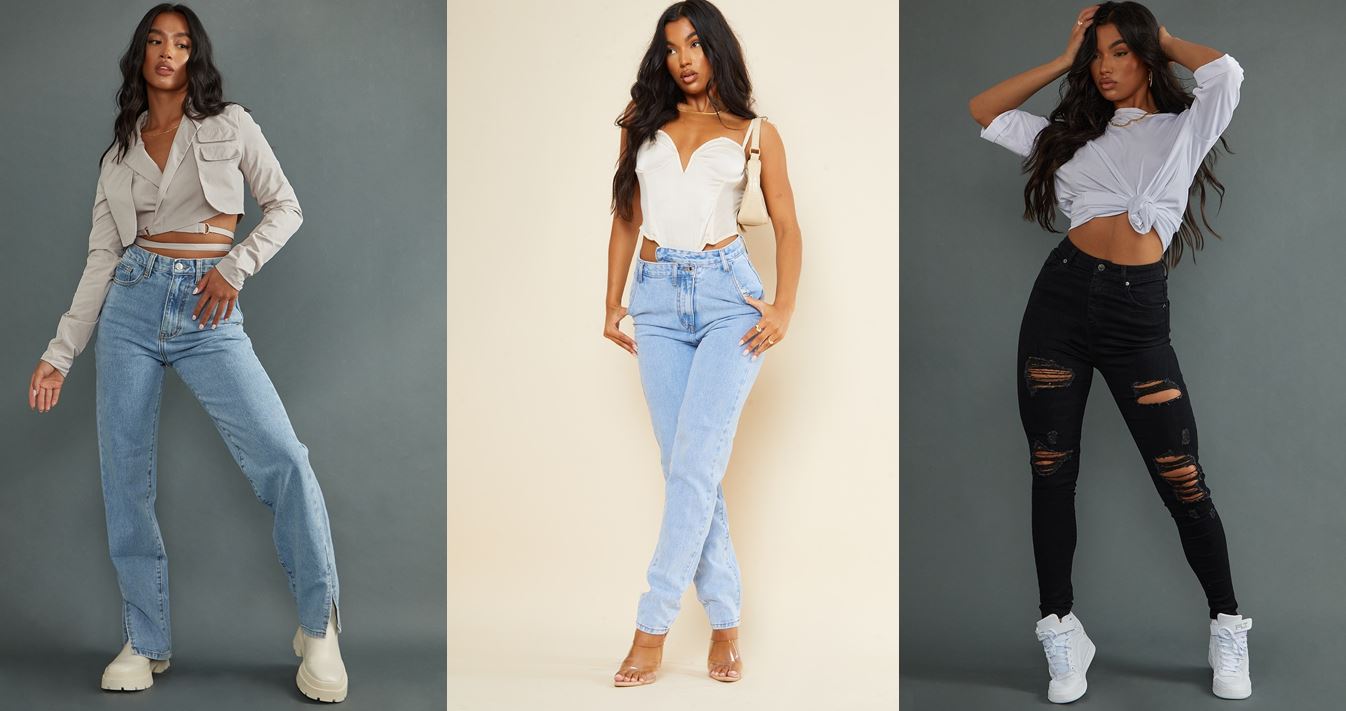 Skinny
Figure flattering with tighter fit.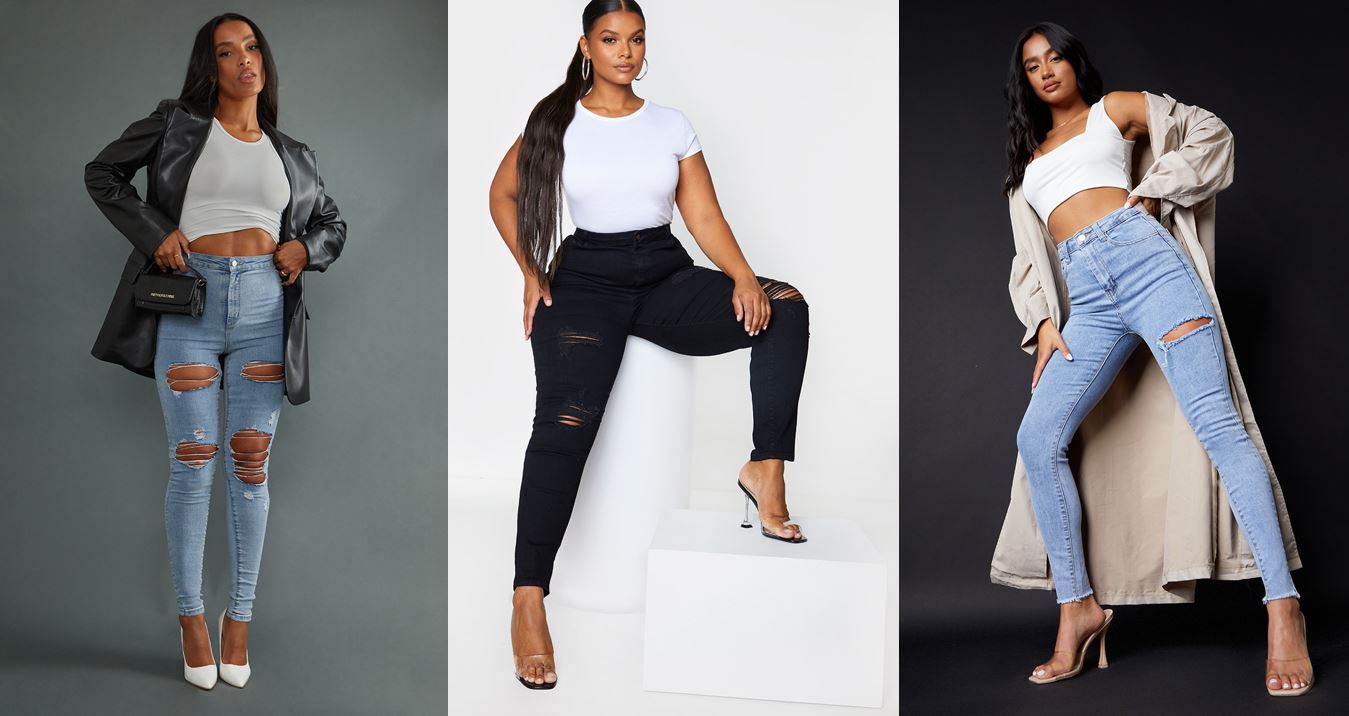 Boyfriend
A slouched relaxed fit. Major off duty vibes.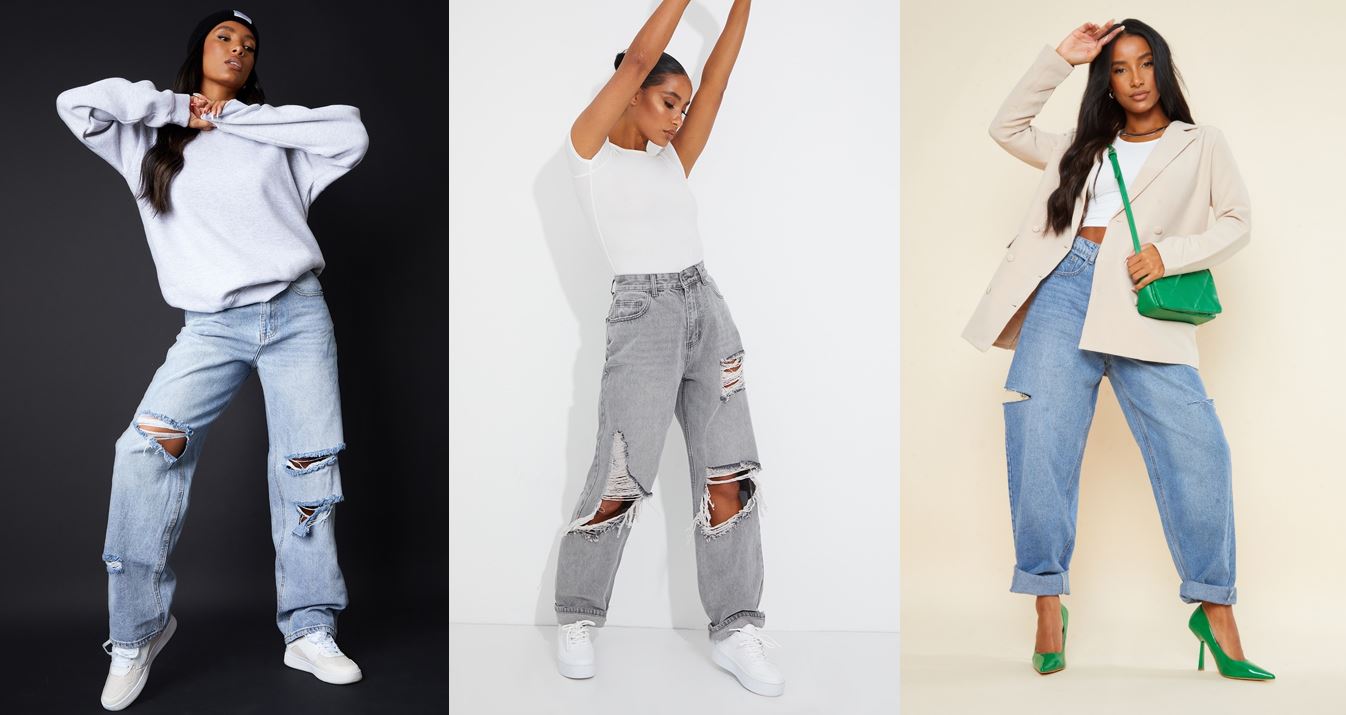 Straight Leg
Same width from knee to leg.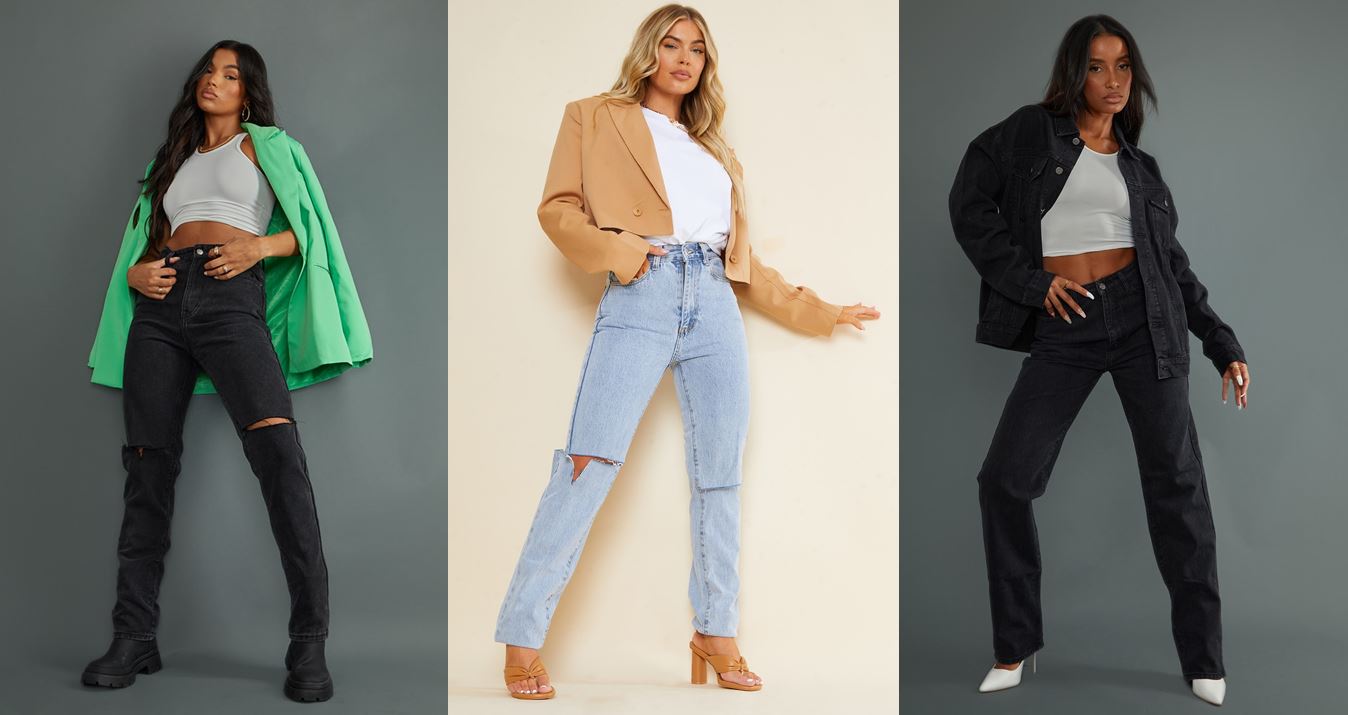 Flared
An easy option to elongate your leg thanks to the bell-like shape.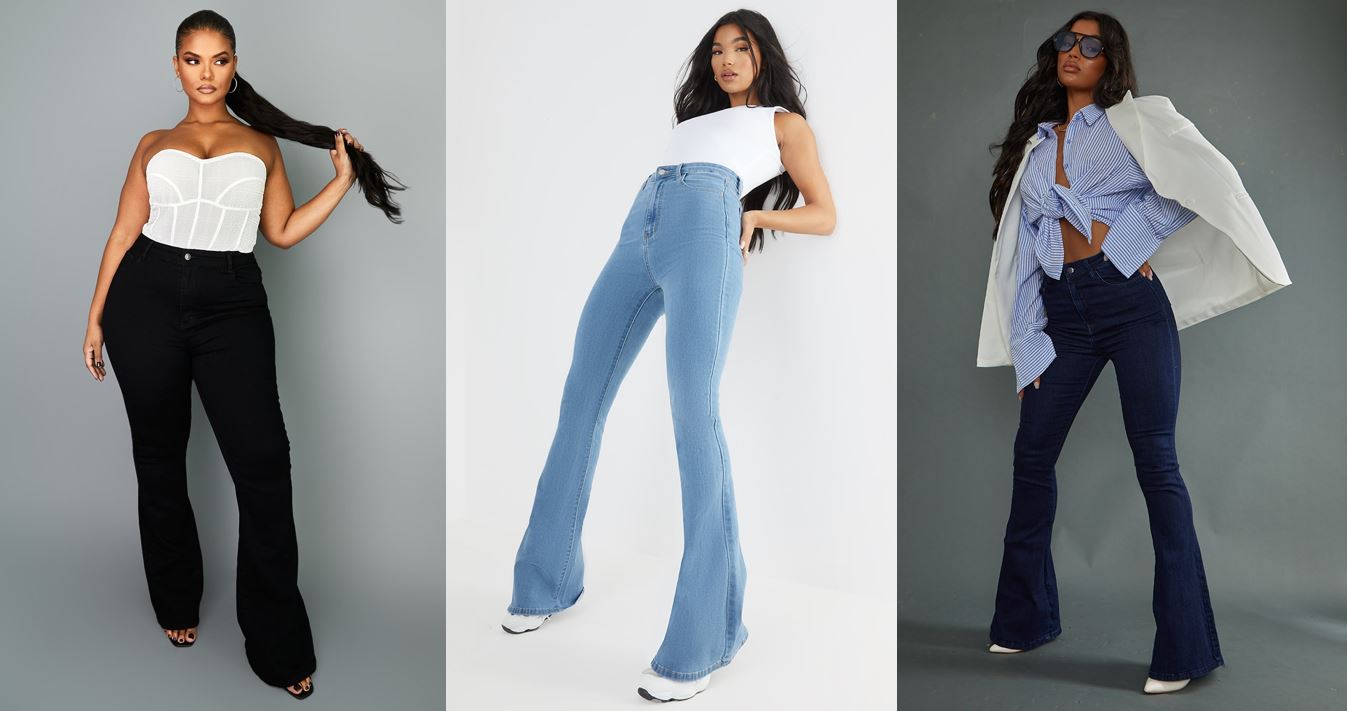 Wide Leg
An exaggerated fit from thigh to ankle.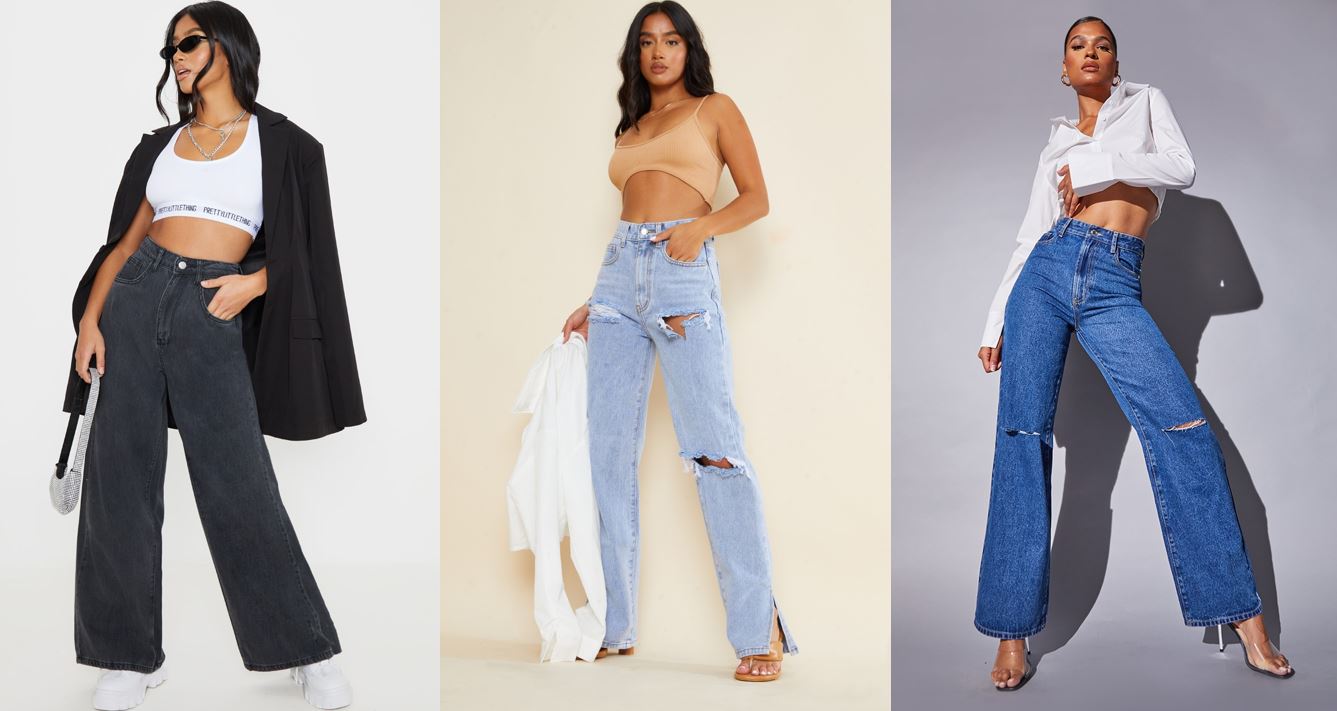 Shop all jeans onsite here!