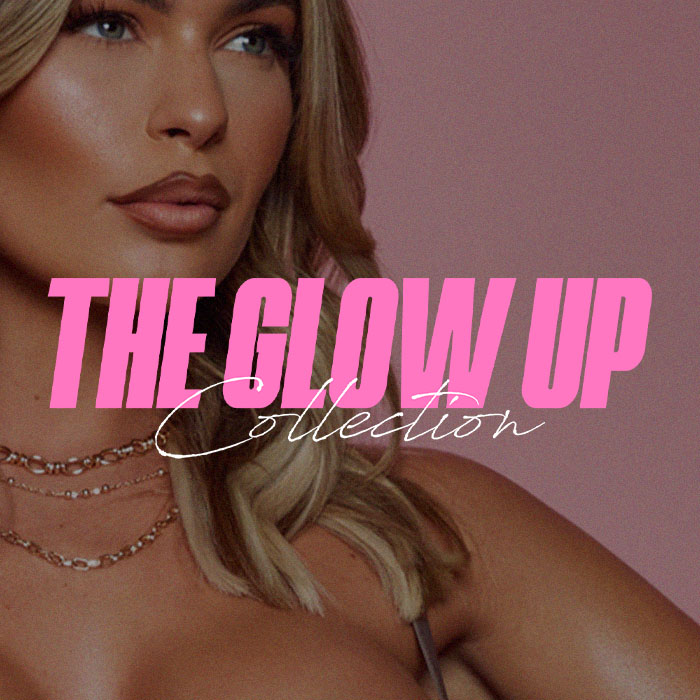 The heartbreak glow up is real! Seriously, even if you're not feeling your best self ATM – we're here to share how to glow up after a break up.
Research shows that December is the most common month for couples to break up, brutal we know!
Whether you're dealing with a breakup currently, know someone who is in need of a confidence boost or just want tips on how to love yourself a little more – this is the post for you.
From feel-good quotes, healing tips, how to support a heartbroken friend and the ultimate glow up outfit inspo.
First up, if you're struggling with the heartbreak feels ATM, we've created the PrettyLittleThing guide to healing after heartbreak. Find out all you need to know here.
Remember, it's a rollercoaster and some days will feel worse than others, just trust the process and know you'll be more than ok.
Here are five quotes that you need to read when things are feeling heavy on your heart:
Some things break your heart but fix your vision.
How you are treated is more important than how much you like someone.
Go where your energy is reciprocated and appreciated.
Surround yourself with people who see your value and remind you of it.
Think about how proud your past self would be if they could see you now.
Be sure to lean on your loved ones and give yourself time to heal, like really heal! 
Speaking of loved ones… Could your bestie be the face of The Glow Up Collection?
Got a bestie going through a breakup who needs some help on her glow up journey whilst being reminded that she is a total Queen? We're here to help!
We're offering one deserving babe the chance to be the face of our Glow Up collection with their modelling debut on prettylittlething.com.
Unreal we know, read more and enter your BFF for the ultimate post-breakup glow up here.
@prettylittlething

Got a bestie going through a breakup? 😥We're offering one deserving babe the chance to win a trip to our Manchester HQ to be the face of our Glow Up collection 🦄 They will also win a glow up bundle worth £500 and a £200 voucher towards a spa/wellness retreat 🧘‍♀️ ✨ Tag a friend in the comments to WIN 💫 #PLTGlowUp
Self-care is seriously key when it comes to feeling a little more yourself.
Whether it's a full breakup glow up, revenge makeup and all or literally just swapping your joggers (probs whilst still crying) – simply do what feels right for you.
This will come in stages too, when searching how long does it take to get over a breakup? Roughly three and a half months…
Now of course this is completely different person to person but the important thing to remember is it will eventually happen. Take it day by day knowing it won't feel like this forever.
We're thinking loungewear and sheet masks before prepping those glow up outfits!
PLT Grey Marl Sport Print Oversized Hoodie & PLT Grey Marl Sport Print Oversized Joggers
Just remember, if they were not scared to loose you then they never deserved you in the first place.
The glow up is real girl and you're more than worth it.
Serve major self-love this season with the PLT Valentine's collection.
No date necessary!
Lilac Floral Embroidered Lace Body
Teal Mesh Fur Trim Trouser & Bralet Pj Set
Teal Mesh Fur Trim Tie Waist Robe
Plus Lemon Butterfly Trim Cut Out Detail Slip Dress
Maybe your breakup was your decision or you quiet simply know it was for the best. No tears here!
Did someone say weekend plans?
Camel Slinky Asymmetric Shoulder Detail Midi Dress
Black Zebra Devore Cut Out Front Short Sleeve Crop Top
Black Zebra Devore Micro Mini Skirt
Black Feather Detail Cut Out Bandage Mini Dress
Shop all glow up looks here!
Read more about healing with Sad Girl Sunday tips.