Nothing makes the long office days go faster than a flirt-session with your office bae.
It's exciting, fun and a little bit risky.
But what to do when you have a full on office crush?
Or what if they don't know you exist?
Are you that weirdo lurking around the vending machine hoping to bond over your love of Hula Hoops?
We got you, girl. Here's how to handle your office crush.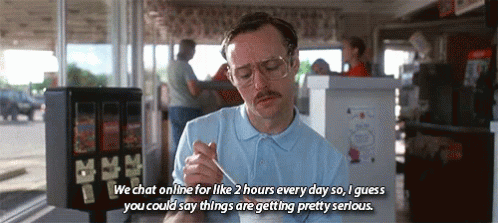 HOW TO DEAL WITH YOUR OFFICE ROMANCE
#1. Get The Goss
First, you need to establish if your crush is a green light go zone.
Do they have a partner?
Are they well liked in the office? Are they the office player?
Colleagues opinions will give you a good insight into their character.
Just be careful not to sound like a stalker while interrogating absolutely everyone that sits in a 20-mile radius of them.
#2. Make A Move
Once you've established the basics, you need to edge your way in with them.
Be confident and start the conversation.
It's 2019, no one has time for the long game. You're only ever a right swipe away on Tinder from being forgotten!
Have a chat over that tea making or cosy up in the cafe. Just keep it professional, you don't want a rep as the office sex pest.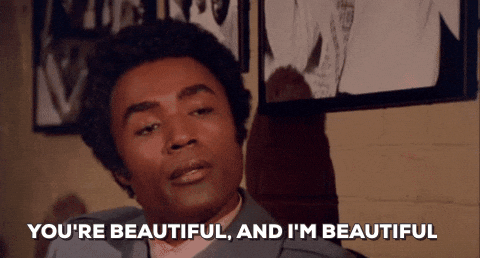 #3. Possible bae or waste of a day?
Once you've laid the foundation and the flirting gets hot n heavy, its time to establish what's happening.
Are they are just having a cheeky flirt to get through the day or if there is a chance of a real life out of office date!
Stay realistic, flirting can just be light fun for some people so don't get carried away.
Most importantly, always keep it professional. This is a place of work, not the local Wetherspoons.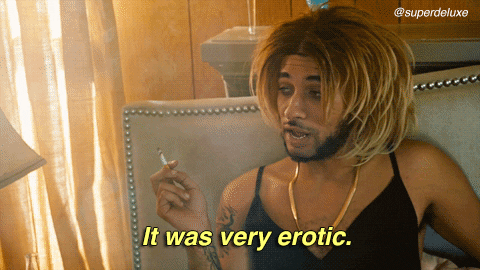 #4. Enjoy The Thrill
No matter what comes of it, sometimes you need to take the overthinking out of it and just enjoy it for what it is.
Flirting can make you feel more confident, attractive and excited. If it's causing you bother than its best to park it and move on.
#5. They Don't Know You're Alive
So you've tried points 1 and 2 and it's still not happening. Well, its time to sack them off and move on.
You are FAR too busy, important and cute to be bothering with someone who can't see it for themselves.
Flirt away x