Autumn is well and truly upon us and whilst this means the arrival of darker nights and colder mornings, it also comes with an abundance of social occasions to fill up your calendar. Yep, from Halloween parties to fake Christmas dinners with your besties prior to the real thing with your fam, a whole stream of party invites are about to come your way.
Your Guide On How To Throw The Ultimate Party
If playing the hostess doesn't come so naturally to you stress no more. We've put together an easy guide of the 7 rules to stick to make sure your party is a riot.
#1 Get The Music Right
The right music is essential in setting the vibe and taking any shindig from yawn to yasss. Whilst you may dig your eclectic and obscure taste in music, ask yourself; will all of your guests? If in doubt, always mix in a few crowd pleasers and old favourites to get people dancing.
Also, make it easy access for your guests to go over and queue up songs of their choice on your fancy DJ equipment (aka your Spotify playlist). Although this could potentially go against the rule of crowd pleasers only, people love to get involved in the music and will have way more fun if they know at least one song to dance to.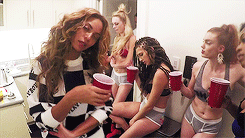 #2 Theme It
From disco to iconic duos across history, unless you have a cold dead heart every one loves a themed party. I mean any excuse to dress up in a totally extra outfit you wouldn't be seen dead in, right?
Set the theme and prep your guests on the dress code; themed parties make for the best picture opportunities too and your Instagram feed is gonna love this.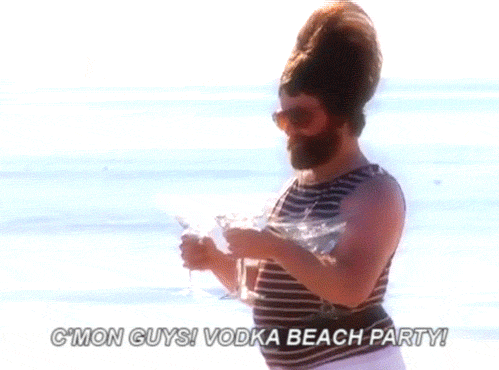 #3 Greeting Dranks
As the designated hostess an icebreaker to get people feeling more at ease early on would be to greet each guest with a tray of shots of party cocktails of your choice. This will give them something to hold as they start to mingle which somehow instantly makes you feel less awkward.
That being said, always drink responsibly huns. We wouldn't want you to be the subject of a Whatsapp group post-party for any scandalous actions that would make even Lindsay Lohan at her partying peak cringe.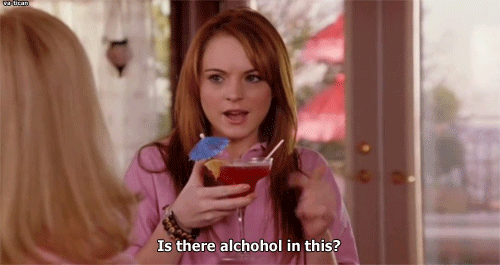 #4 Strategically Placed Snacks
It ain't all about the drinking, people get hungry, so if you're providing your guests with ample snacks they're def gonna thank you for it.
We say your best bet is to strategically place mini food spreads around the room your hosting your party in. This way your guests don't end up congregating at the one buffet table. Perfect distribution of guest = perfect distribution of party chat and general buzz.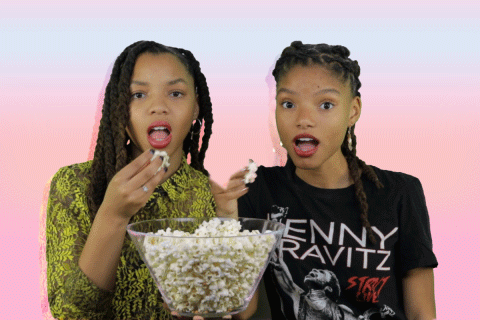 #5 Always Invite A Wild Card
Got a friend who's, shall we say, a little extra and always making people laugh just by being themselves? This is your wild card. Extroverts like this always know how to work the room and get the party started.
You can also use this person to your advantage throughout the evening to round your guests up when it's time for toasting whatever occasion you're celebrating, unveiling snacks, herding them outside to watch the impromptu firework display you've arranged – whatever. Think of them as your friendly sheepdog.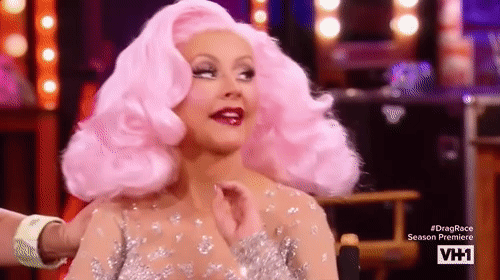 #6 Pick The Right Crowd
Regardless of any other party tip, it's pretty fact the right people make the party. You wanna make sure you fill your space with your BFFs and people that spread good vibes only to keep the buzz at a high. Inviting people you know are going to get on with each other is crucial in making sure there's no drama at your party. 'Cos ain't nobody got time for that.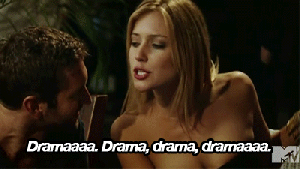 #7 Be Good With Numbers
Round up all your best besties and their besties and their bestie's besties. Basically always overestimate your guest list in case people bail. It's always better (and seemingly socially cooler to your peers) to end up with too many guests than two few.
You're gonna need a good outfit for this… Shop Going Out