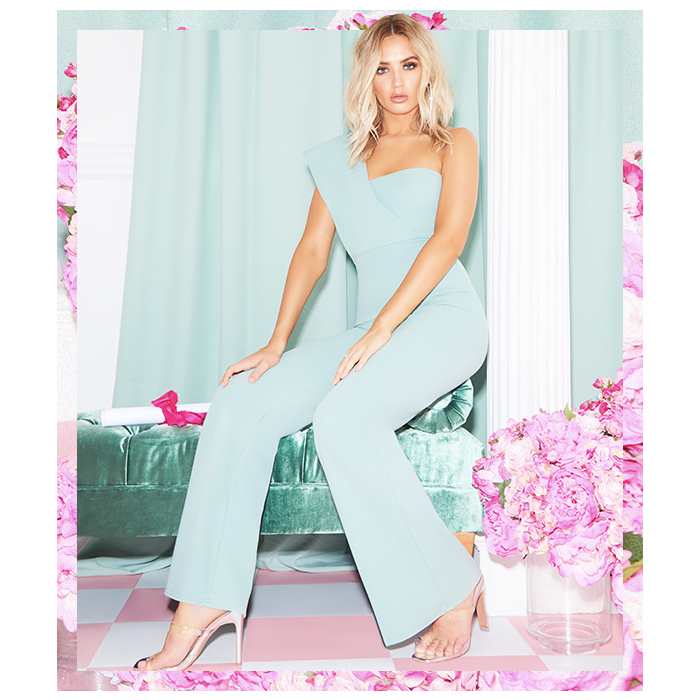 First of all, congratulations girl! You killed it! Getting to this stage is huge so you should already be feeling unreal. You'll be happy to know the endless all-night library sessions have come to end, however so has the all night partying and falling asleep in lectures , welcome to the real world hun.
How To Win At Graduation
Graduation is something you only get to experience once, and you don't get masses of guidance, so follow our tips to help you maintain your cool throughout the ceremony.
#1 Wear suitable heels
We have a simple 3 rule system for shoes at graduation: thoroughly worn in, sassy and packing a punch and ability to walk. If you've treated yourself to some new shoes for graduation, make sure they're worn in. You don't want to ruin your day by having monstrous blisters, do you? And make sure you can walk in them, we don't want to see a meme of you on our next graduation blog. As everyone is wearing the same gown, we love seeing girls with unique killer heels. You can't see much of anyone's dress, therefore be a daredevil make a statement with your shoe.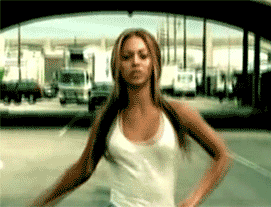 #2 Keep your party small and personal
So much is happening on your graduation day. Celebrating your degree, saying bye to some of your best mates, share it with those who you truly want to be there. So maybe don't let the aunt who gets drunk before 11am know about it, maybe just let her look at the FB pictures? The smaller the party, the more intimate and less chance of you losing anyone!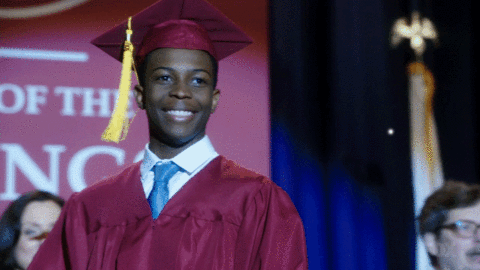 #3 Be camera ready
Girl you need to be snap ready every minute of that day. Your mum is officially going to become your own groupie, paparazzi and semi-stalker all rolled into one. Her 3rd generation iPhone will be in your face ALL day. But let her have her moment, she's just so proud of you.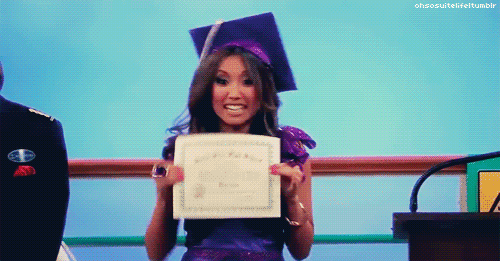 #4 Waterproof mascara is a must
If you know you're an emotional person, and saying bye to all the friends you've made really is hard, then slap on some waterproof mascara. You know if you don't, your mum will catch it on camera and you will resemble a dressed up panda bear.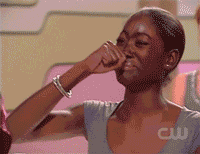 #5 It's all about the outfit choice
Keep your dress comfortable, light and PG. Graduations are typically held in summer periods, and although we don't experience no Caribbean summer over here in the UK, a thick long gown hung on you all day can crank up your body temp. We suggest a dress that will allow you to breathe, walk easy and nothing that could fly up in the wind, let's keep this PG.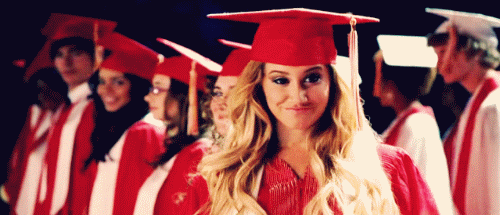 #6 Have fun
You've made it through a degree, you can so make it through a graduation. Get yourself totted up, drink some bubbly and have fun! You have worked tirelessly for this, so embrace it, you deserve it.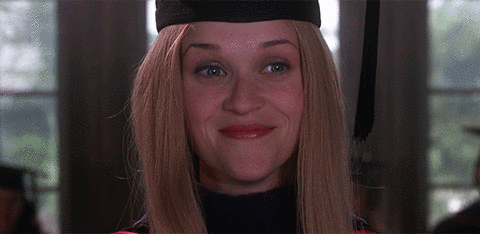 All images sourced from Giphy.com