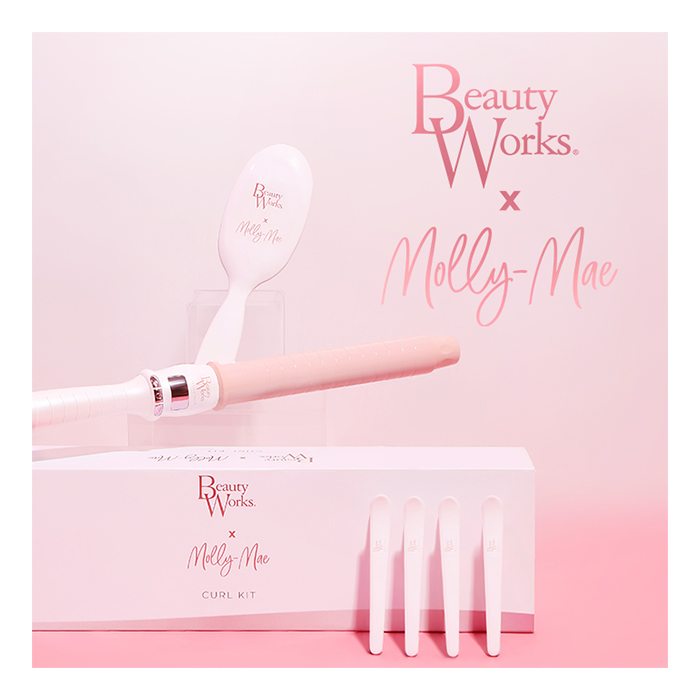 Gals, curlers at the ready.
We are SO excited that our brand ambassador Molly-Mae has collaborated with Beauty Works and her curl kit is now ready to shop.
Introducing Molly-Mae X Beauty Works
Molly-Mae has put her twist on the Beauty Works Professional Styling wand by re-designing it in a cute baby pink colour. The kit is also stocked with ten pin curl clips, an oval bristle brush, a heat-resistant carry case and protective glove.
Use the wand to style the hair and give the curls their initial shape, then pin into place whilst they cool and set. If you're anything like us, a heat resistant glove is KEY to prevent burning your fingers.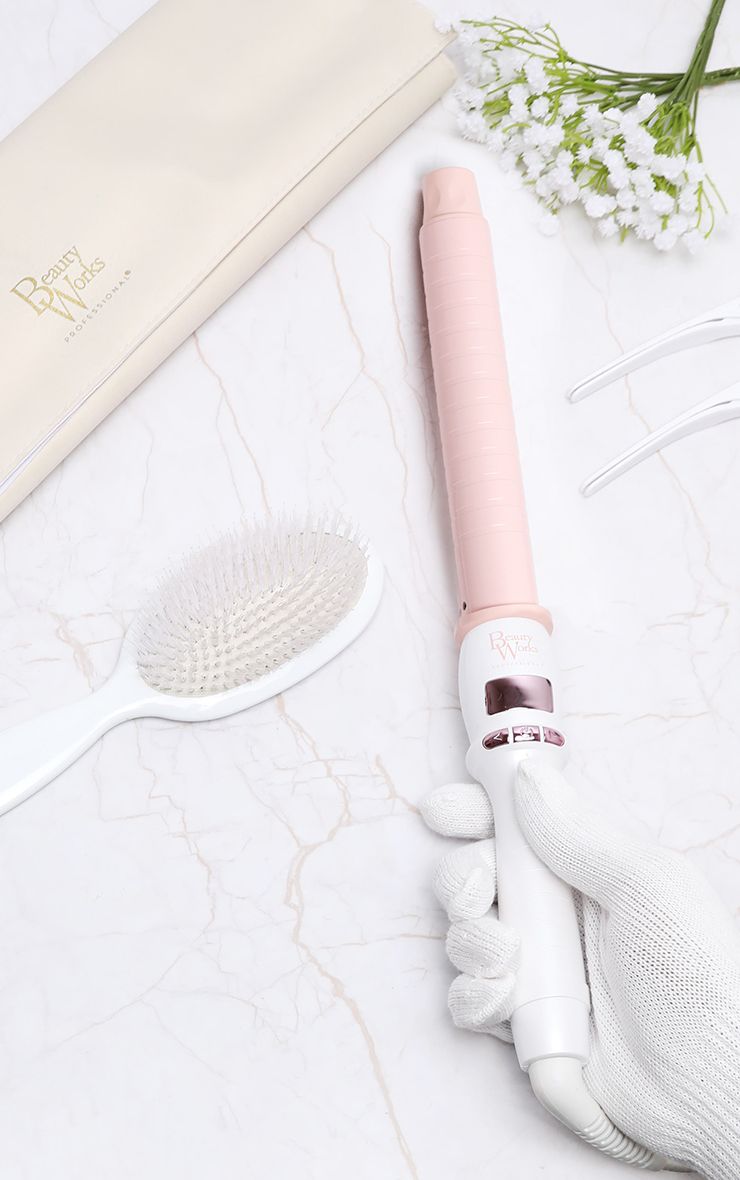 If you already have a curler you love, fear not as you can shop Molly-Mae's custom white bristle brush separately. Simply unpin your hair and brush out those big bouncy curls until you have your desired look.
The nylon bristles help to prevent damage and pulling of the hair, as well as being safe for extensions – yay!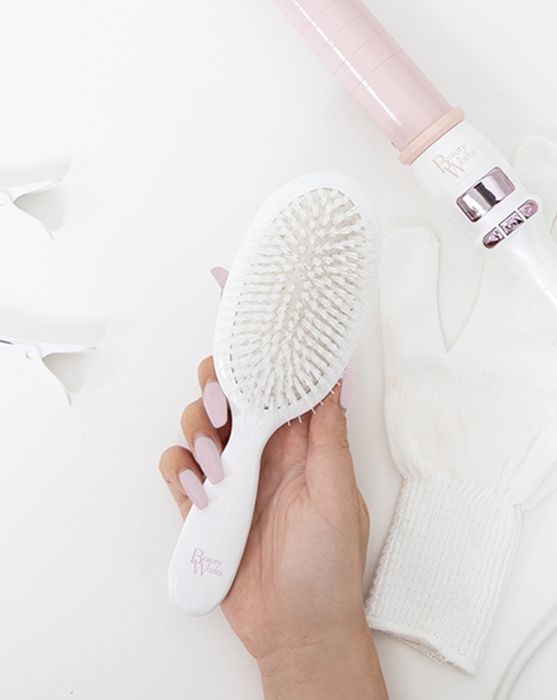 We're obsessed with Beauty Work's latest collab and can't wait to get our hands on everything.
Hollywood curls, 'hi, how are ya.'