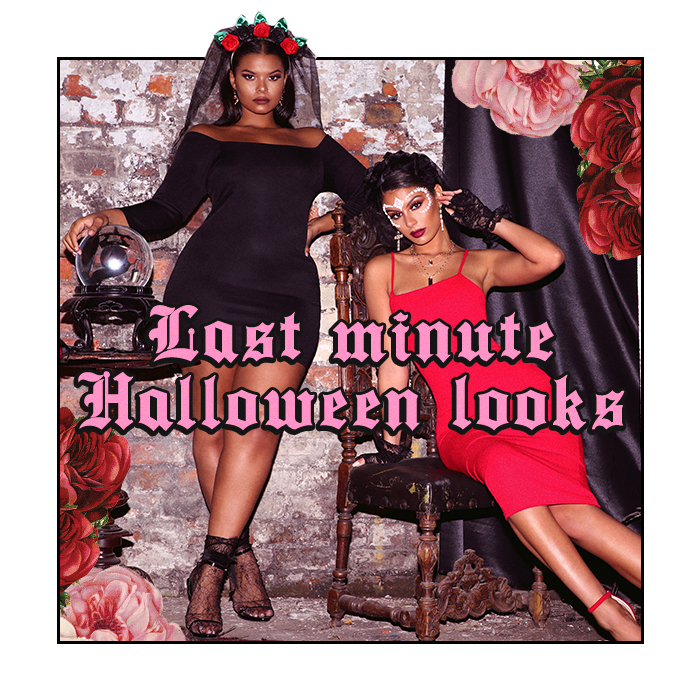 Not to scare you or anything but it's literally Halloween next weekend so if you haven't got an outfit, you should probably start thinking about it now. You don't need to break the bank to look good on Halloween so we've rounded up our fave quick fix looks that will make sure you're turning heads for all of the right reasons.
Last Minute Halloween Looks To Try Now
With everything from spooky skeletons to classic superheroes, the best-dressed crown is gonna be your's doll.
Okay, we're going back to the cliche ' black cat ' vibe but this time we're adding some sass. Put on your fave black outfit (anything velvet or mesh is always a winner) from your wardrobe and just simply add this cat mask for a classic Halloween effect.
Leave the spooky behind and become the ultimate HalloQUEEN with a classic red mesh dress. This style is simple and sassy and with the right accessories, you can create a totally cool Halloween look that will give you confidence. We're loving this dress styled with this floral headband but you can add anything from cat ears to face jewels.
If you're more of a 'be yourself' kind of girl, you don't have to do all the dressing up palaver. Work Halloween prints into your wardrobe and style it with some sock boots, that way you can hit the town and still wear your usual glam beauty look.
Need a look that will dress to impress and win first place in the competition? Look no further because these wings are far from basic. Whether you wanna go full on glam and team them with a bodysuit and body jewels or go for the fancy dress option by creating a dark and mysterious look, with wings like this you're gonna be standing out higher than the rest.
Not found the look for you? Shop Halloween here