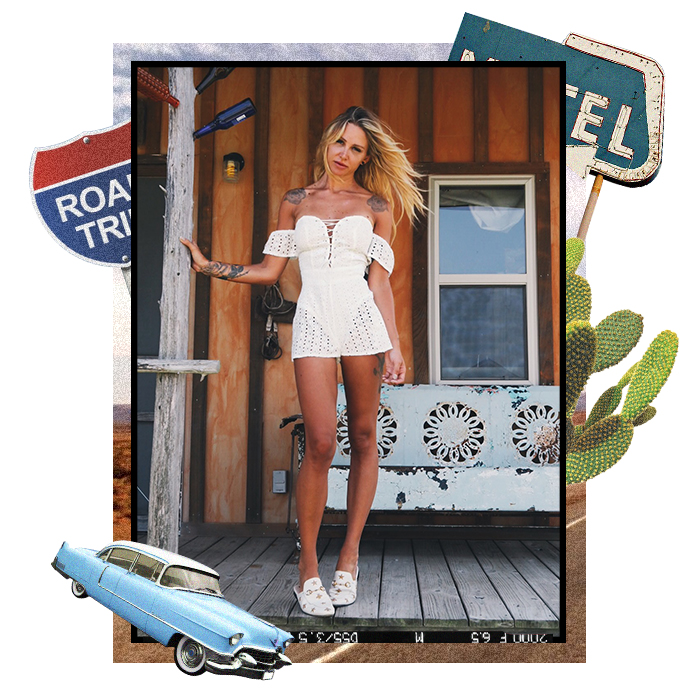 Celebrity hairdresser, MUA and author of the pretty essential book on industry insider tips and tricks, The Craft, Lou Teasdale is pretty much living her best life.
From working as One Direction's on-hand hairdresser (yep, Lou is the girl responsible for the people's fave boys' hair transformations throughout the years), Lou has taken on a tour or two in her time so it's safe to say she knows how to live her best life on the road. When we saw she was going on a summer road trip across the US of A, we obv wanted to know more.
Lou Teasdale's Summer Road Trip Style Guide
From quick beauty essentials when you wanna look cute on the move, to travel tips and her love for abandoned buildings, we caught up with Lou to talk all things road tripping.
Hey Lou, tell us on your essential packing list for a summer road trip?
I love a co-ord set at the moment, something matching and pretty you can wear for the beach and with a wedge for an evening. I packed loads of strapless tops for the road trip because we booked a convertible so I wanted to avoid straplines from the sun. Also, my cowboy hat has been more than abused on this trip. You need to keep your head out of the sun but stay cute.
What about beauty? What products are essential to have?
I've had a total make up holiday on this trip. So I had all my appointments before I came, hair extensions, lash extensions, facial etc. And then the most make up I've worn has been a bit of mascara, nothing on my skin at all. Obviously, bring a good SPF and bug spray!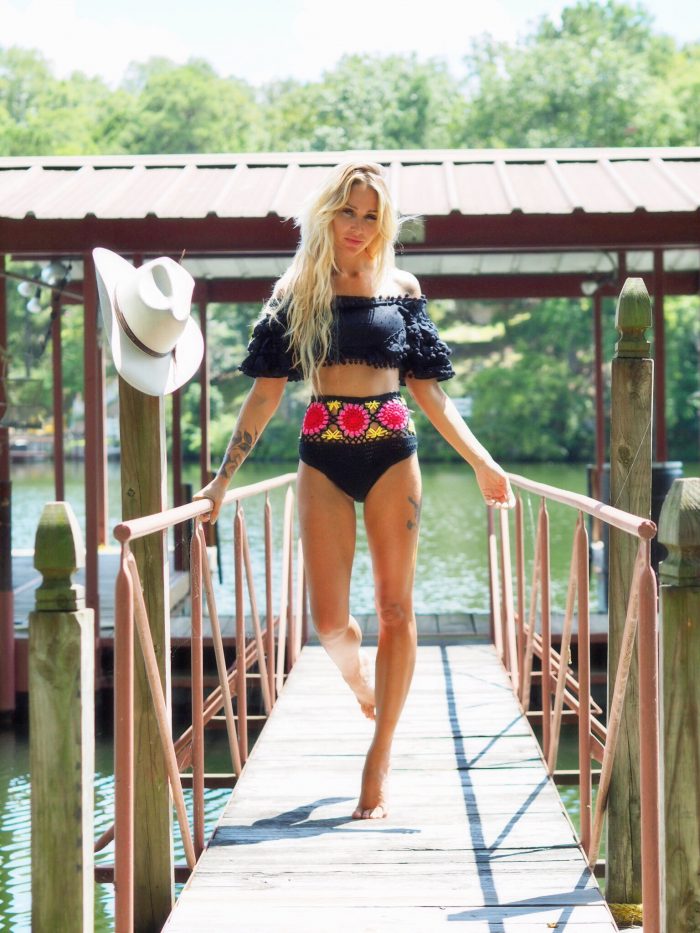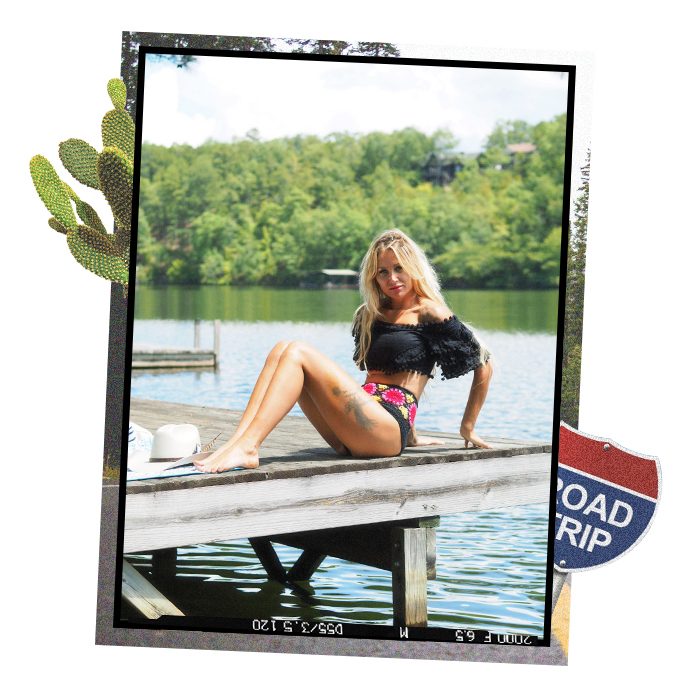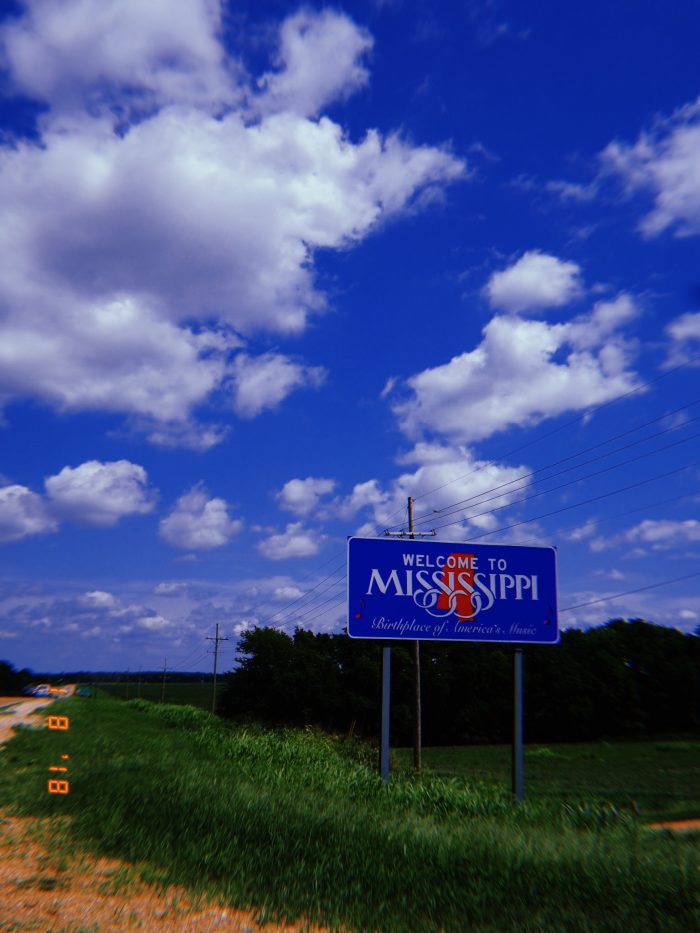 What's your go-to and fuss-free hair and beauty look for every day?
I put my hair away in pigtails or a top knot, depending on whether or not I need my hat on!
Would you say you have a typical holiday style?
Denim shorts and bikini is generally what I wear every day but I've been mixing it up with a set. I also love a hippy dress, something tie-dye or patterned.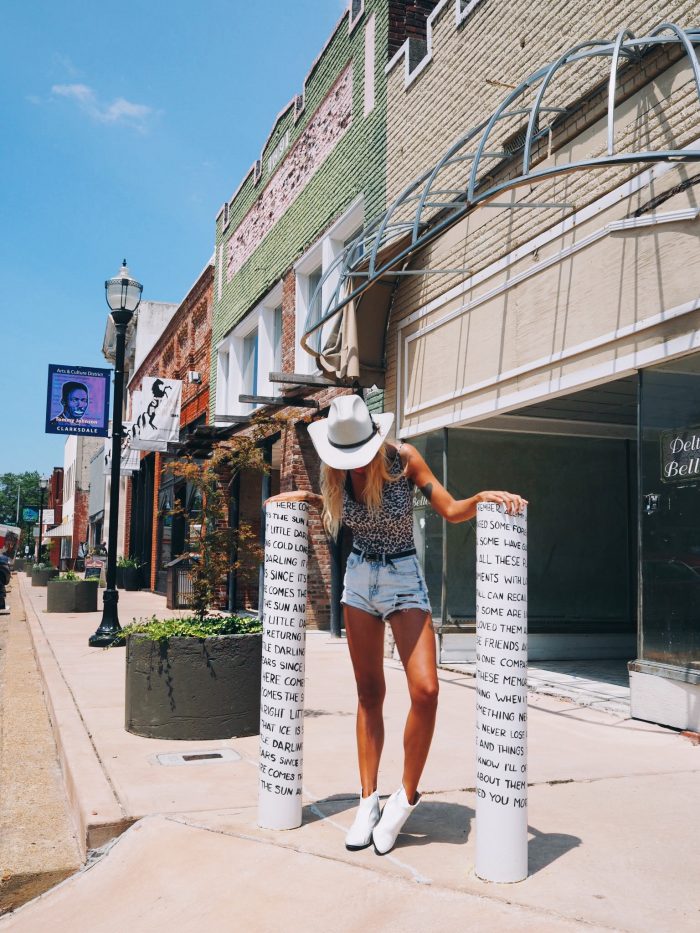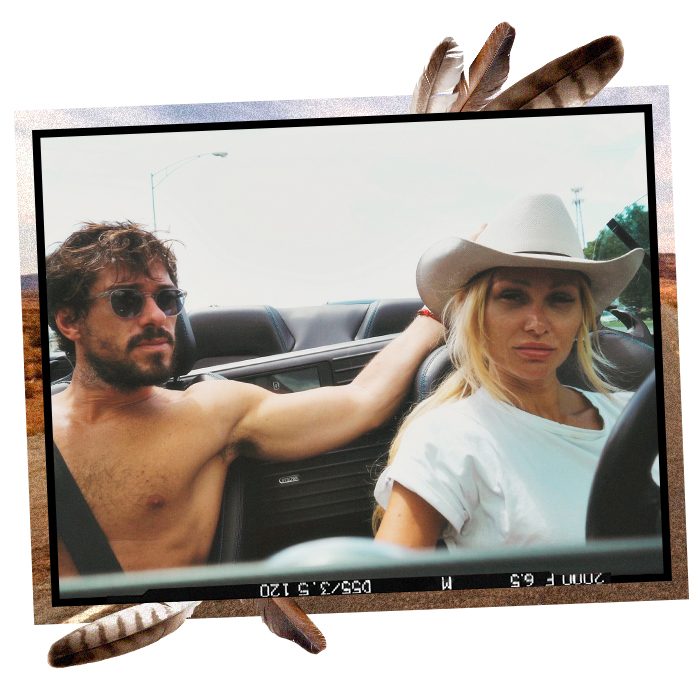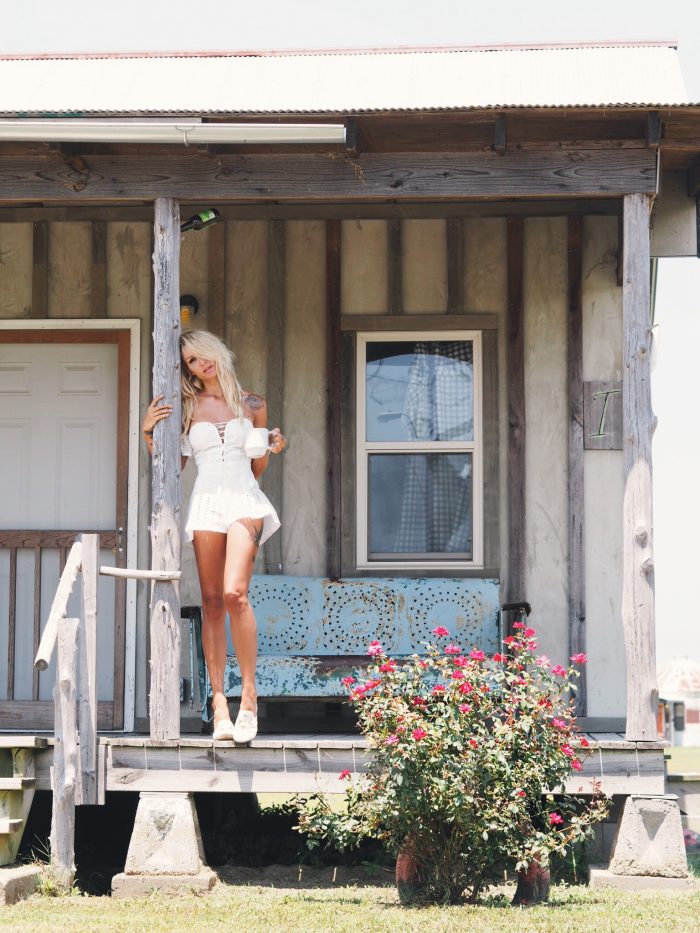 Do you have a must-do bucket list for your trip?
As weird as it sounds we've been on an abandoned tour! My boyfriend and I love watching documentaries on that type of thing so we wanted to live it a little and see some different parts of America than the typical tourist trail. We thought we'd have to really seek stuff out but it's just everywhere.
We saw a huge jail and we were just looking and could see the old abandoned one behind it and just went up and looked in the deserted cells and stuff. And we stayed in a town called Selma in Alabama where they have so many abandoned houses. Like gorgeous mansions just totally left. So sad but interesting to be able to see the history in these places and wiki stuff you're seeing.
Sounds unreal. Has there been any other highlights of your trip so far?
The biggest surprises have been when we've not planned where we're going and we've ended up somewhere really special like our lake cabin in Arkansas. We just planned on the move and it was so beautiful when we got there we didn't expect it to be so amazing.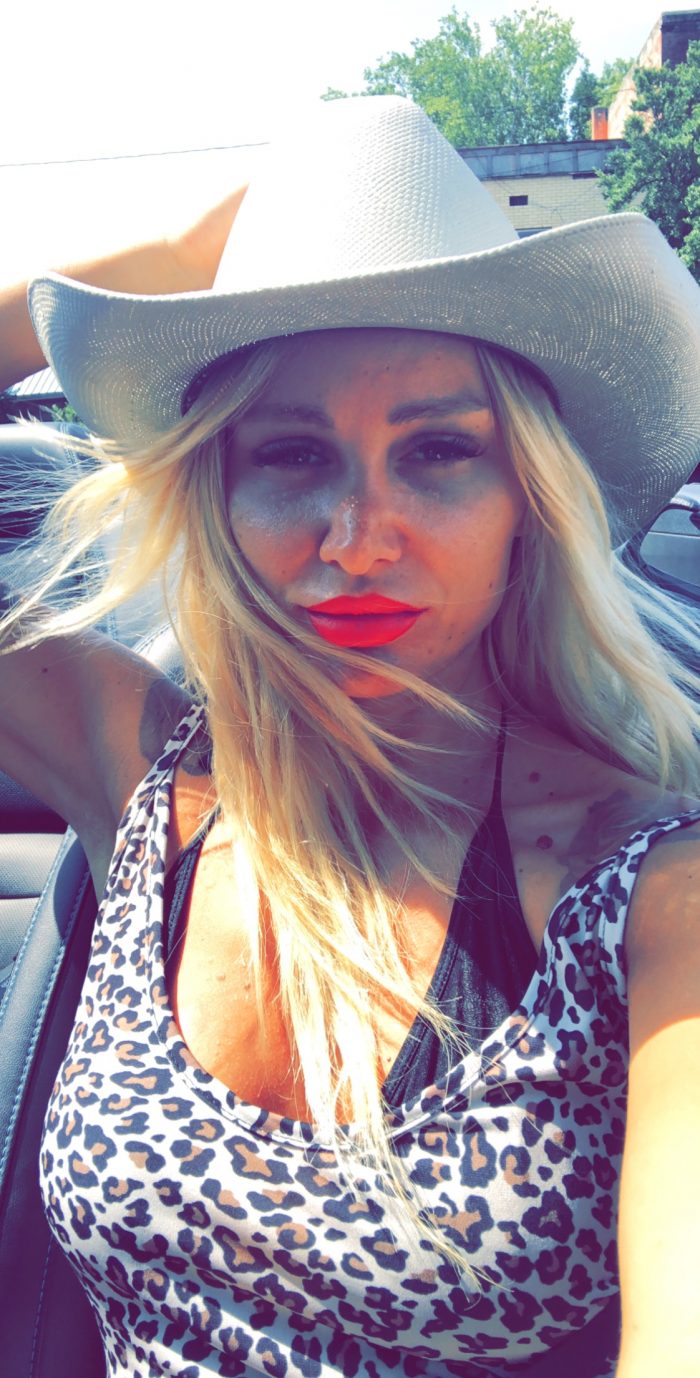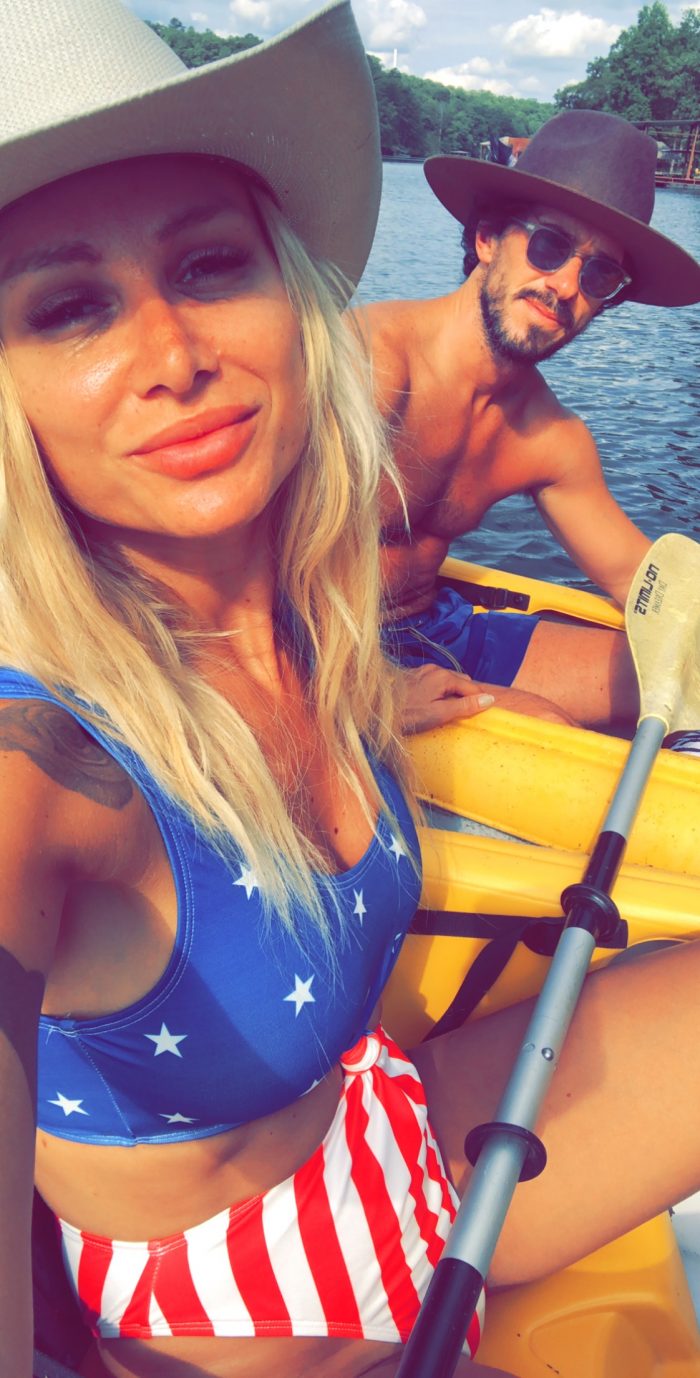 What's your packing process like? Do you plan outfits?
Yeah this is the first time I've still run out of outfits though! I got the cowboy boots and the USA flag bathing suit to be prepared to unload the "American feels" for the 'Gram!
Do you have any travel tips on how to do road trips the right way?
#1 Don't follow the typical tourist trail… use Airbnb, not hotels. Play it by ear if it looks good just do it don't question it.
#2 Instagram everything! If I couldn't watch my stories back I'd have forgotten so much already!
#3 Oh and also, book a treat hotel at the end, it makes it easier to rough it a bit when you're on the road.
What songs are on your ultimate summer road trip playlist?
Will Smith – Miami
Alanis Morrisette – Jagged Little Pill (the whole album)
Kiss – God Gave Rock And Roll To You
Lady Gaga – You and I
Florida Georgia Line – Cruise
Cher – Just Like Jesse James
Lynyrd Skynrd – Sweet Home Alabama
Megan Mckenna – High Heeled Shoes
Obsess over Lou on Instagram here: @louteasdale