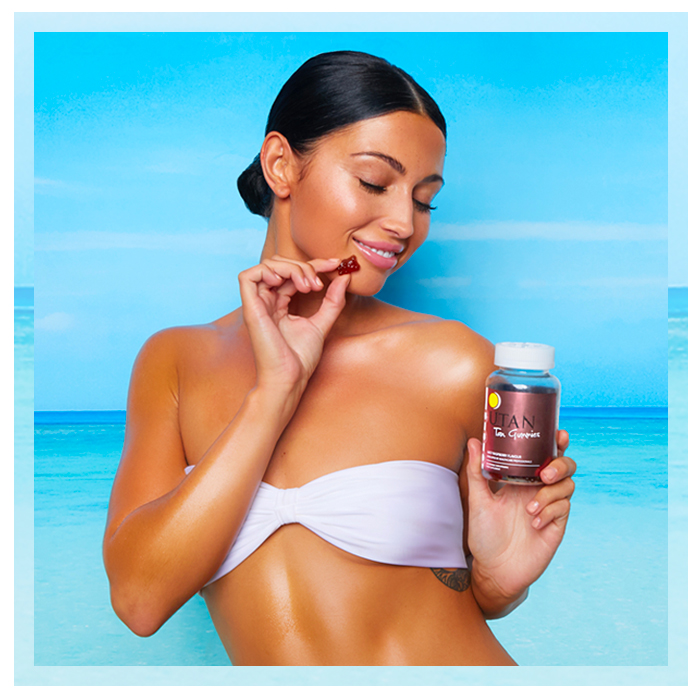 Summer is such a sociable time, therefore getting our tanning game on point is essential. Every product works differently for every doll out there, you gotta find the one that makes YOU slay.
This Week's Top 5 Self-Tan Products
PLT's tanning collection is getting pretty large and lit. We have so many unreal products and brand's to choose from, you're bound to find the right tan for you.
This product is perfect your giving your face the perfect glow. Apply a few sprays either before bed, applying makeup, or even as setting spray. It gives you that golden look without the orange tint.
This mitt is SO silky and smooth and is guaranteed to leave your tan looking fresh. This is the softest tanning mitt we have ever come across, and comes out looking like new after a wash! Perfect to re-use regularly.
This tanning elixir is the product that is going to take your holiday tan to the next level. For a guaranteed bronzed glow this is the product you need.
The Isle Of Paradise Tan drops are so easy and give you such a radiant glow. They are available in 3 colours: light, medium & dark. They're perfect to mix in with your nighttime moisturiser and wake up with an unreal glow.
This has got to be the easiest way to tan EVER. Get in your daily fix of delicious sweets whilst getting your tan on? Yes please!