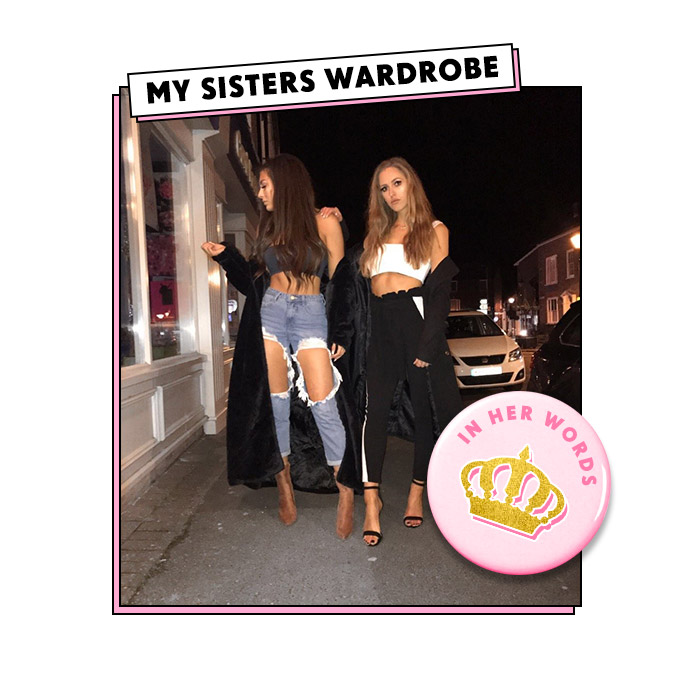 We've teamed up with blogging duo Sophie and Emma of fashion and lifestyle blog My Sisters Wardrobe. Take a sneak peak into the world of this sister team from Buckinghamshire as they talk you through a visual diary of their typical weekend hangs. You know what they say, sisters that blog together stay the ultimate besties.
My Sister's Wardrobe: The Weekend Diary
From brunch to outfits to take you from casual drinks to "out" out, get your inspo fix from the girls behind My Sisters Wardrobe.
Hey, Sophie and Emma here. We're talking all things weekend activities with how a typically Saturday and Sunday looks like for us. Let's kick things off with Saturday.
Saturday is typically the day of the week where we prep for the week ahead by venturing out to get lots of imagery and content for upcoming posts (a blogger's work is never done, guys). Running a blog with your sister is a blessing as it's so much easier to take the perfect pics with two of us. Plus we each know how the other looks best. This Saturday we headed into London as the capital city has so many Instagrammable locations for us to get the best images for our channels.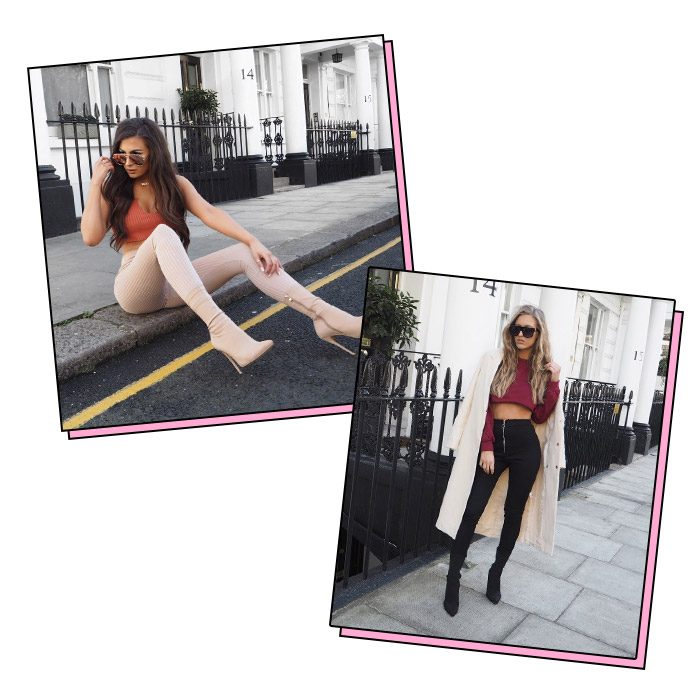 We decided to head straight for South Kensington, the area has the most beautiful white houses and is a popular go-to spot we love and know works well for us. After a session of oh-so-nonchalant posing, we finally got the perfect snaps we were both happy with. Here's some that made the cut ('cos let's face it, the perfect Insta photo takes some serious work). Job done.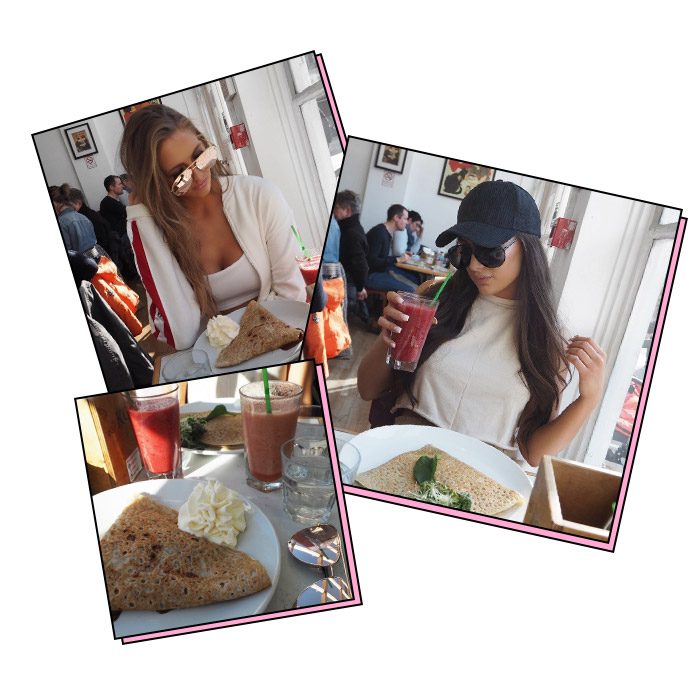 After all that blogging, next up – lunch! We're both really big foodies so we headed to one of our favourite spots in London; the Kensington Creperie. A seriously cute cafe that do the most amazing crepes! We are both gluten free so anywhere that tends to cater to this is always a firm favourite in our eyes.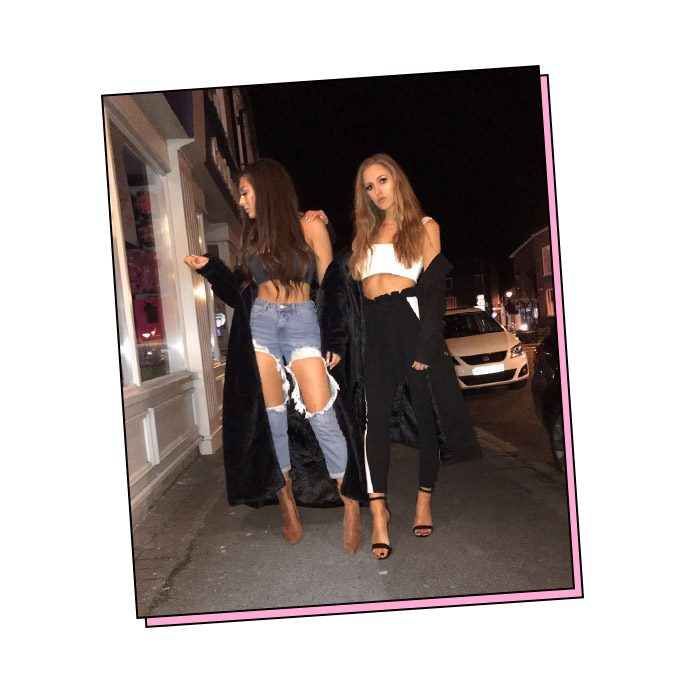 Next up – PM style. Saturday evenings with us are usually spent with our girlfriends or out with our family. This particular Saturday we headed out into our local town for some drinks with the girls, reppin' our PrettyLittleThing outfits of the night obv. For this we opted for a foolproof figure-hugging high waisting jeans and trouser option, dressed up with a barely-there crop top.
The morning after the night before is always kept low-key so we make Sundays our chill-out day that we usually spend with our family. We tend to go on a country walk with our pack of cocker spaniels – we have three. Yes, we are crazy dog ladies.
We hope you loved our blog post as much as we have enjoyed doing it.
Until next time. Xoxo Sophie & Emma