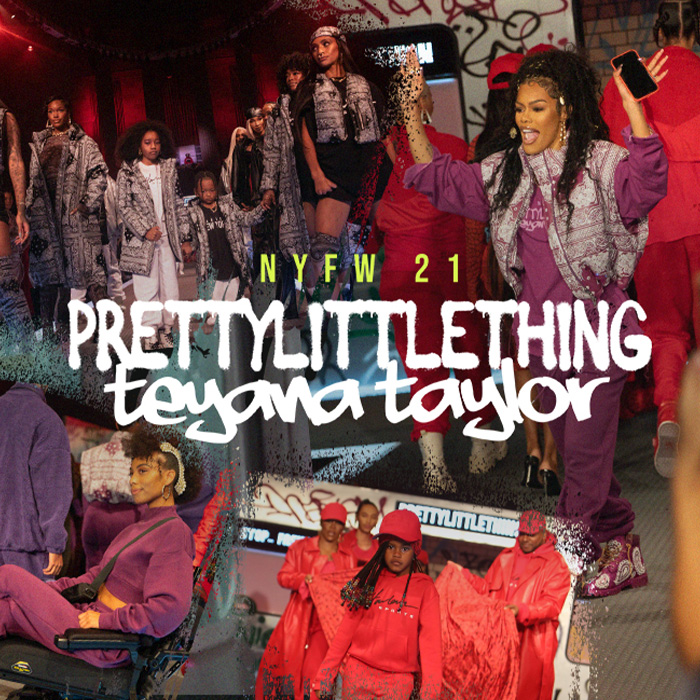 NYFW 2021
NYFW Takeover
US Creative Director Teyana Taylor took PrettyLittleThing NYFW 2021 to the next level.
Seriously, we're obsessed!
Already established as a force to be reckoned with in the music industry, Teyana Taylor continues to make a strong presence in the fashion world.
The collection was designed by the Harlem born musician herself.
The on-point unisex collection encapsulates confidence and the mantra to simply be proud of who you are!
An extension of her signature style, this collection pays homage to one of her favourite eras, the 90s.
Think clashing high fashion couture and streetwear, with a mix of classic hip hop, soul and R&B.
So, ready to see what went down?
Of course we took over Times Square!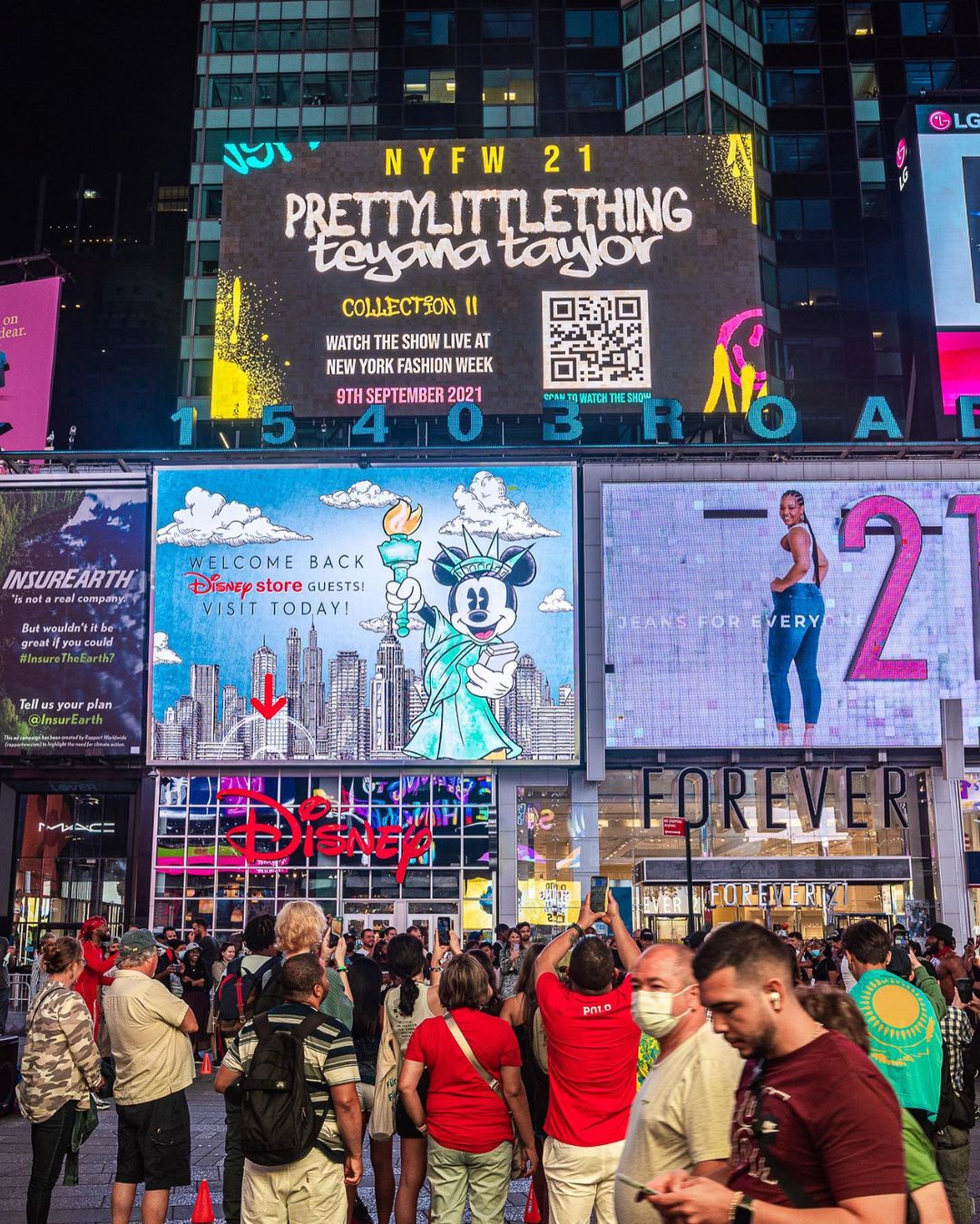 We live streamed the whole event meaning you were FROW (obv).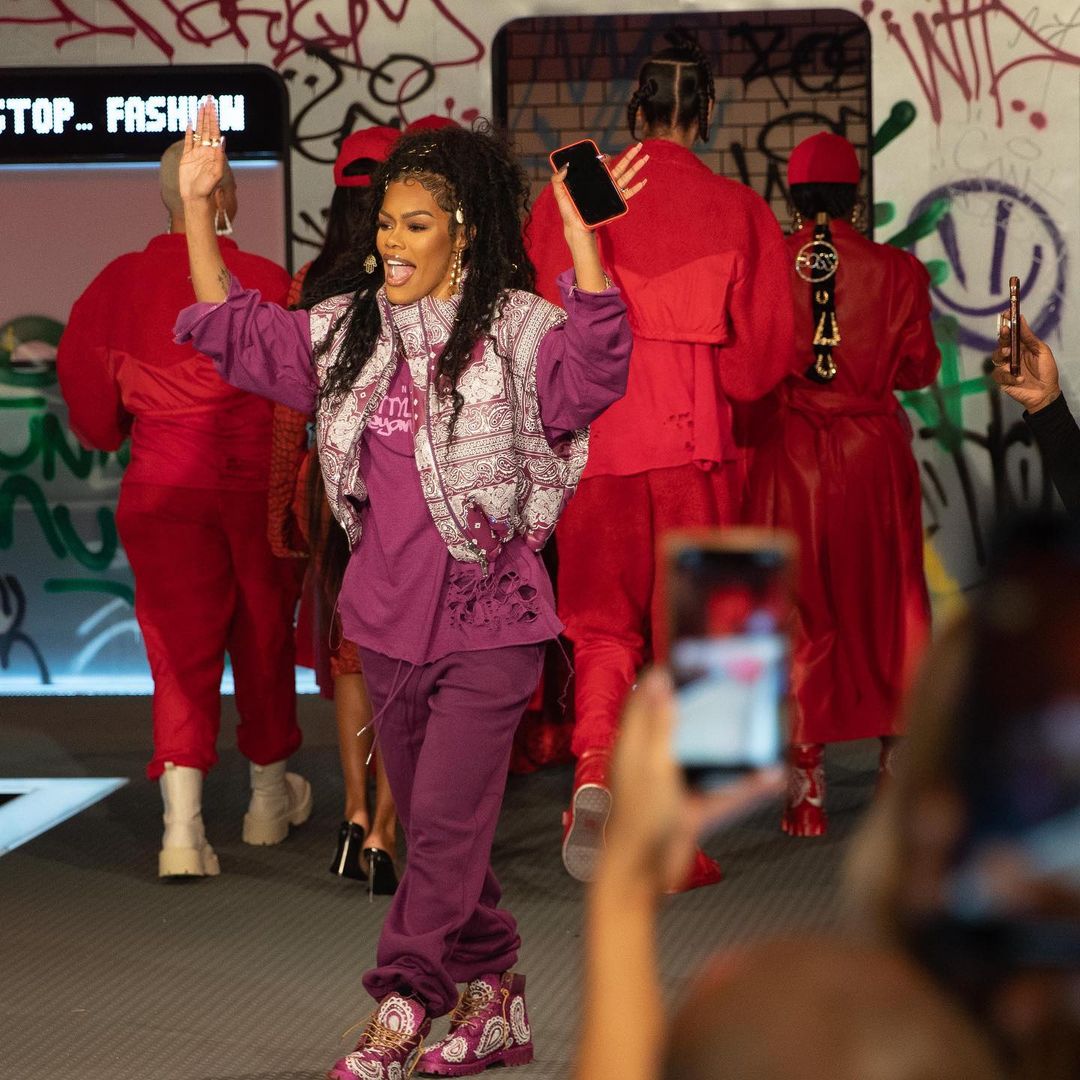 Not only was this the first ever unisex show but kidswear too (we know – incred!).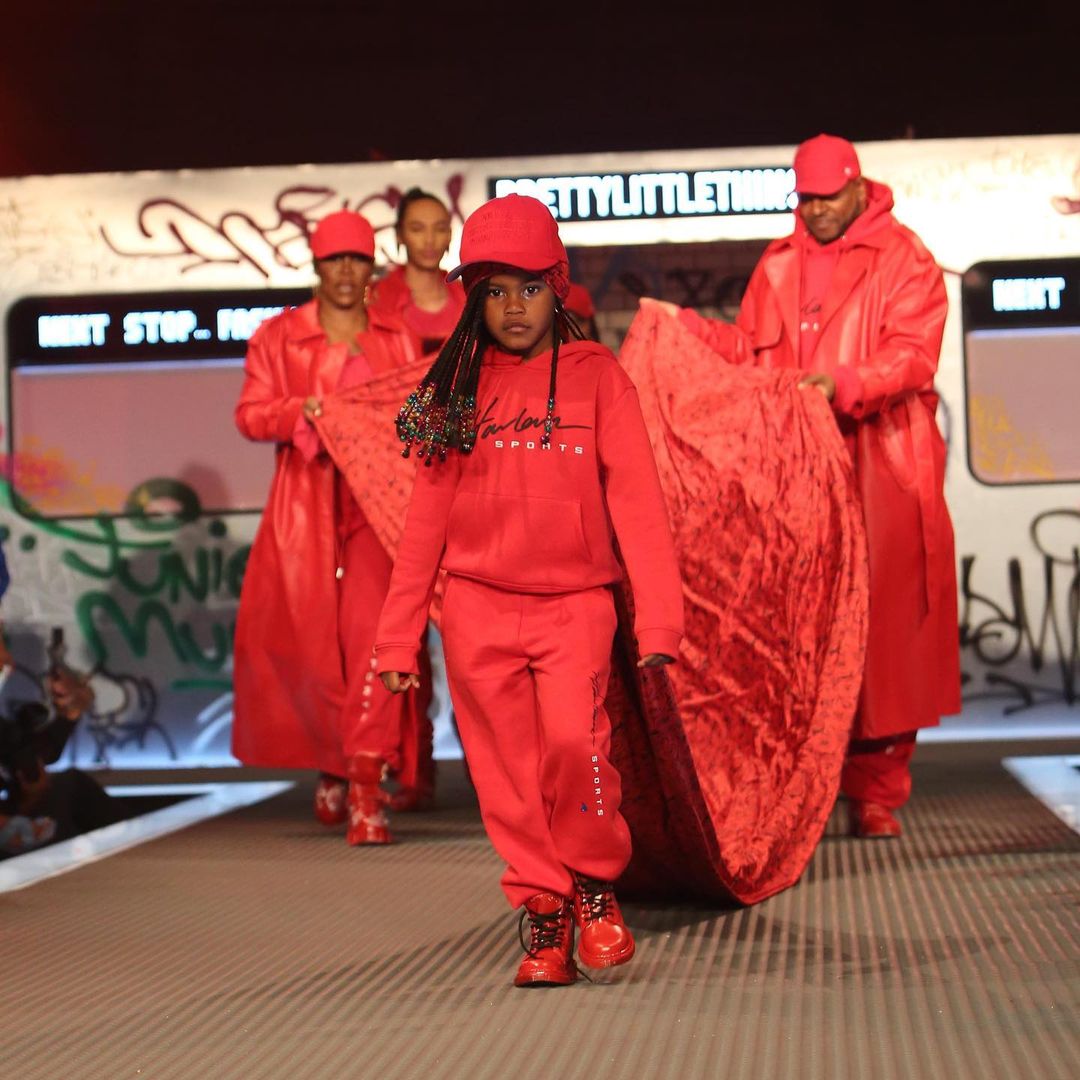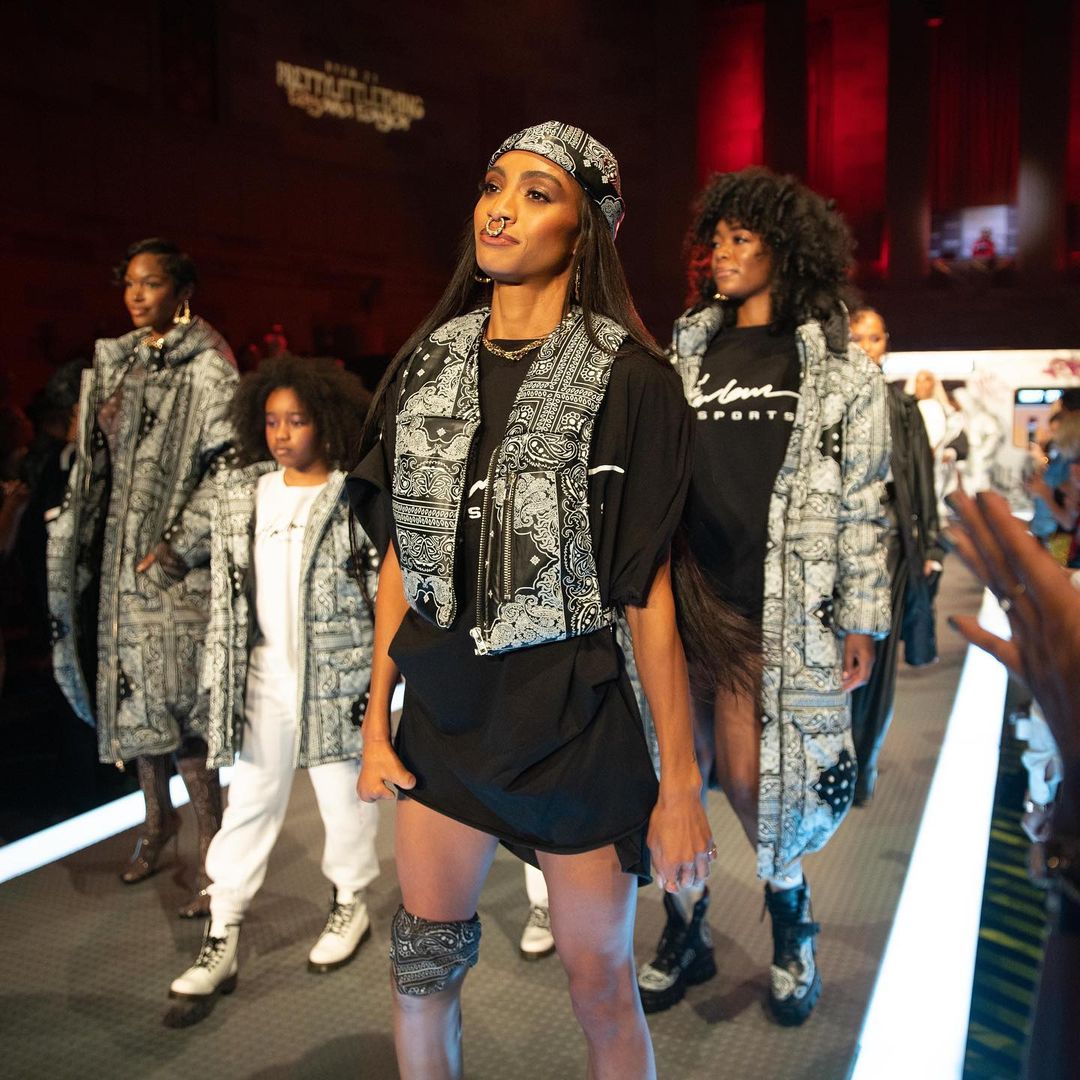 Like we even have to mention the #EveryBODYinPLT movement – you already know how we do!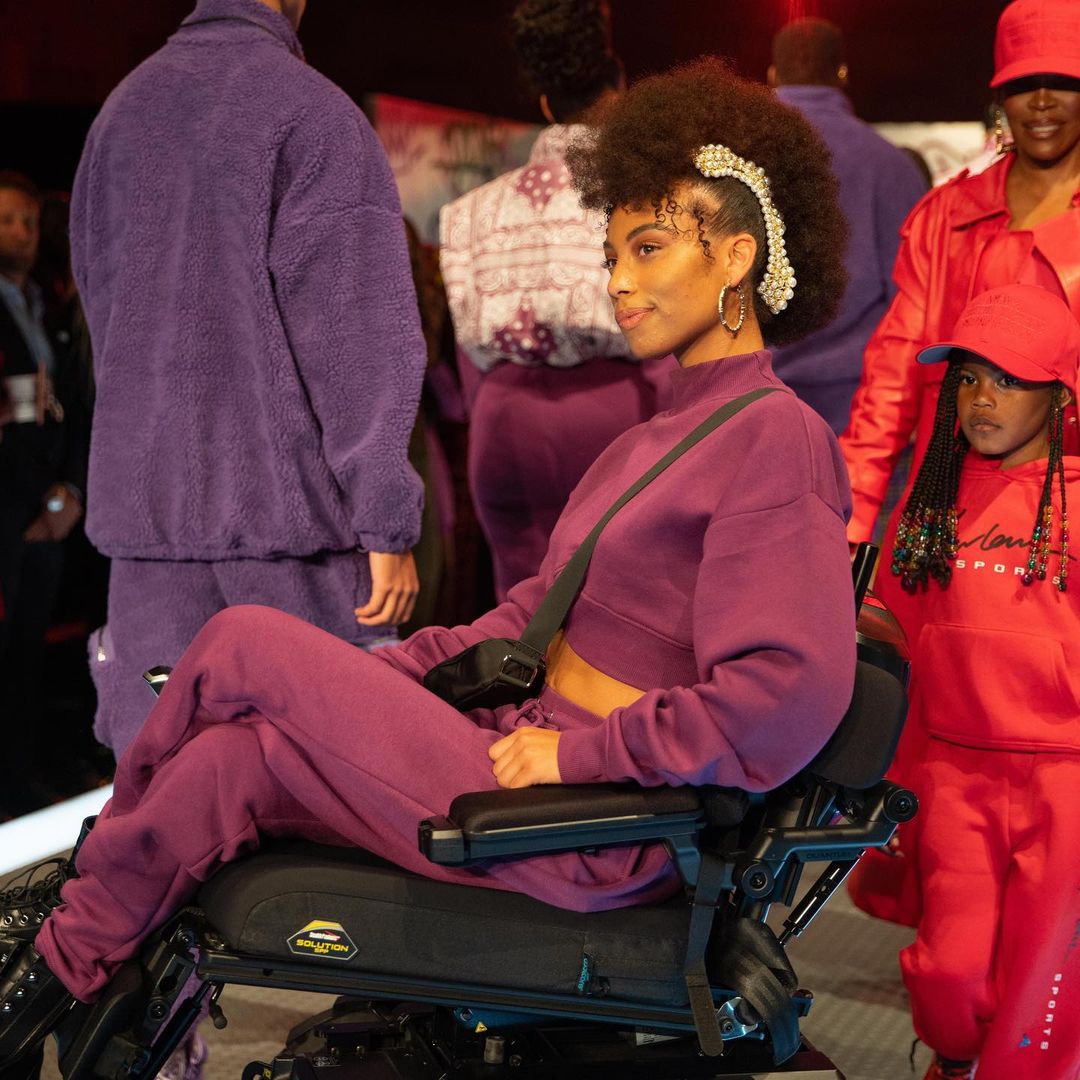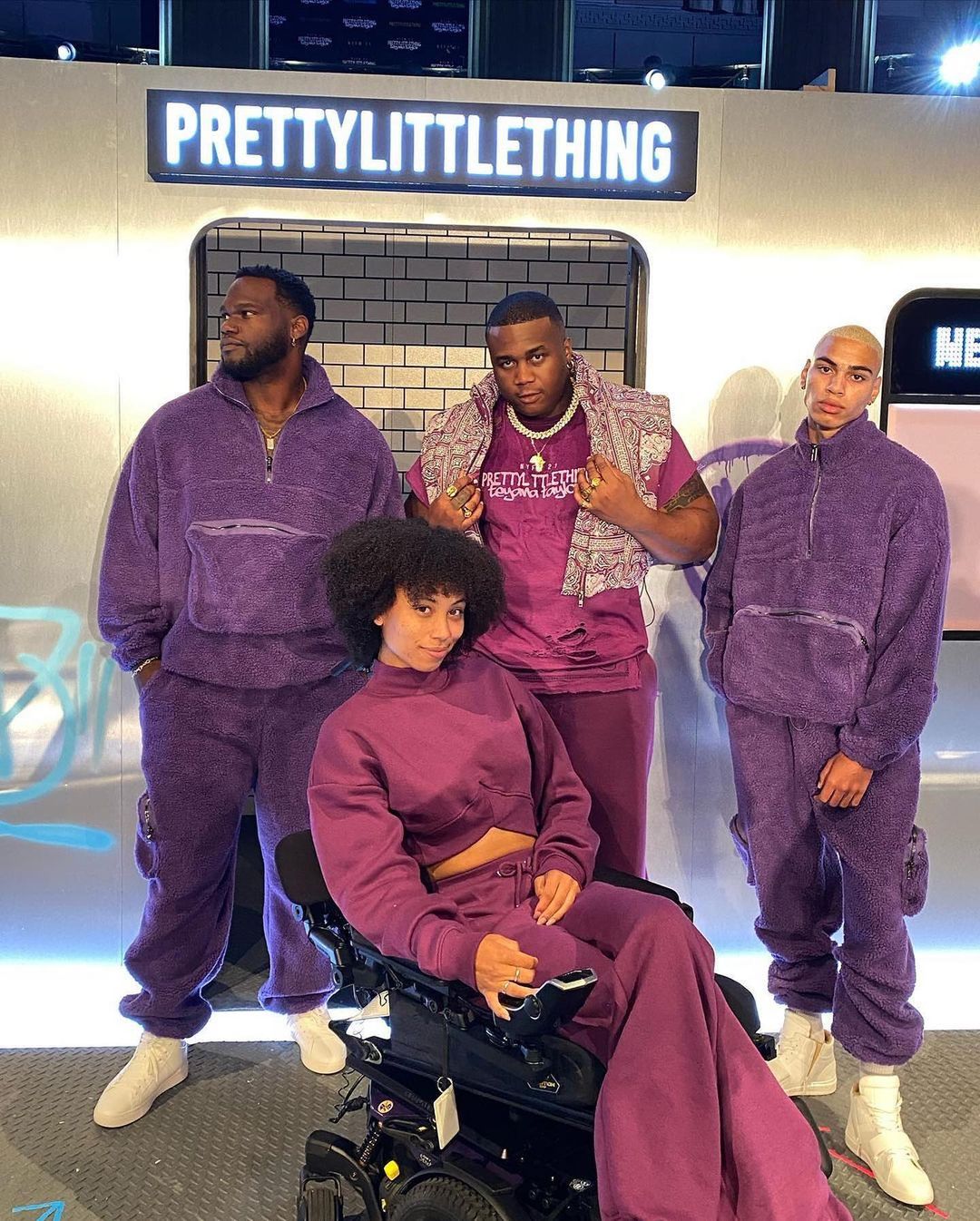 Here for the backstage pass? We got you!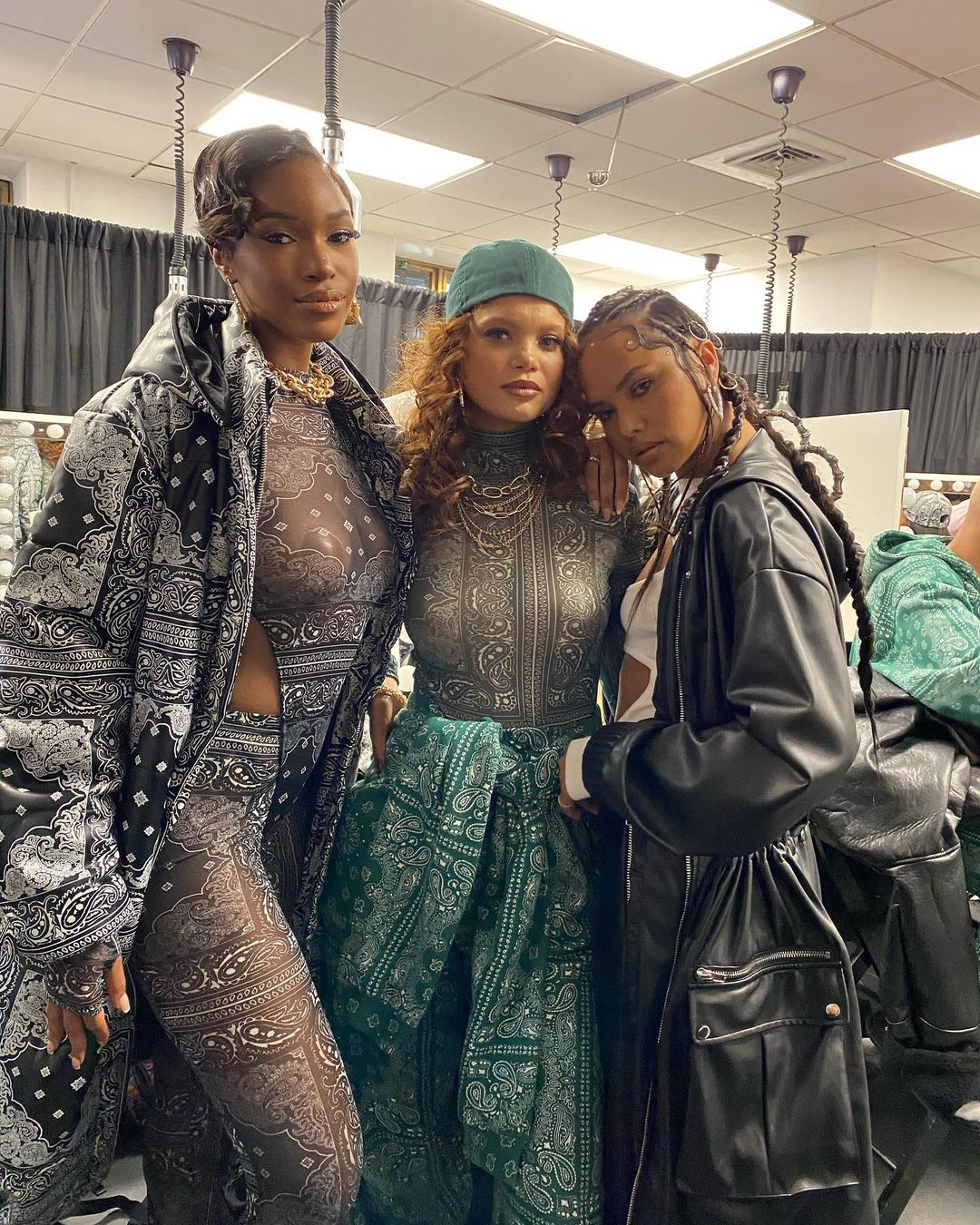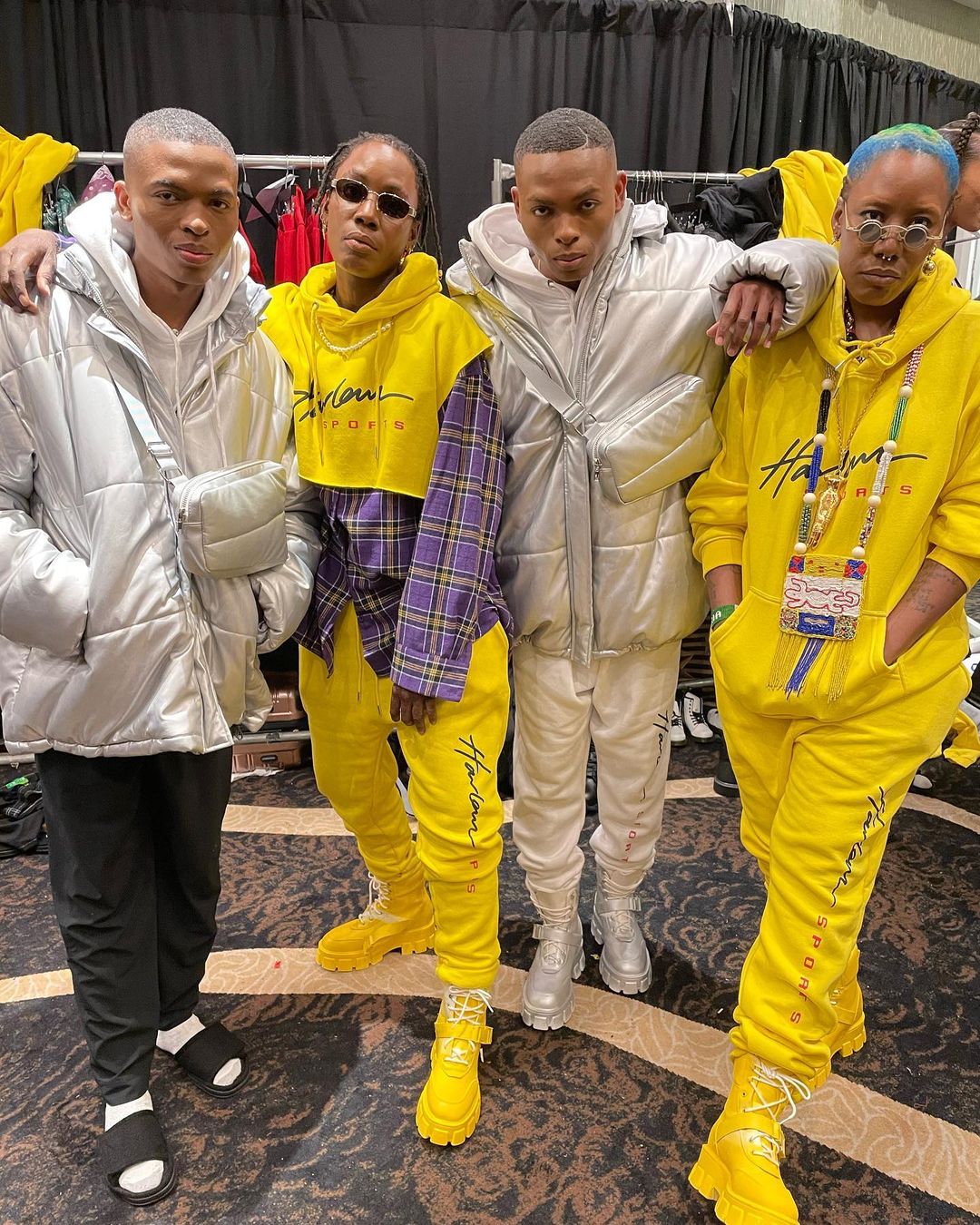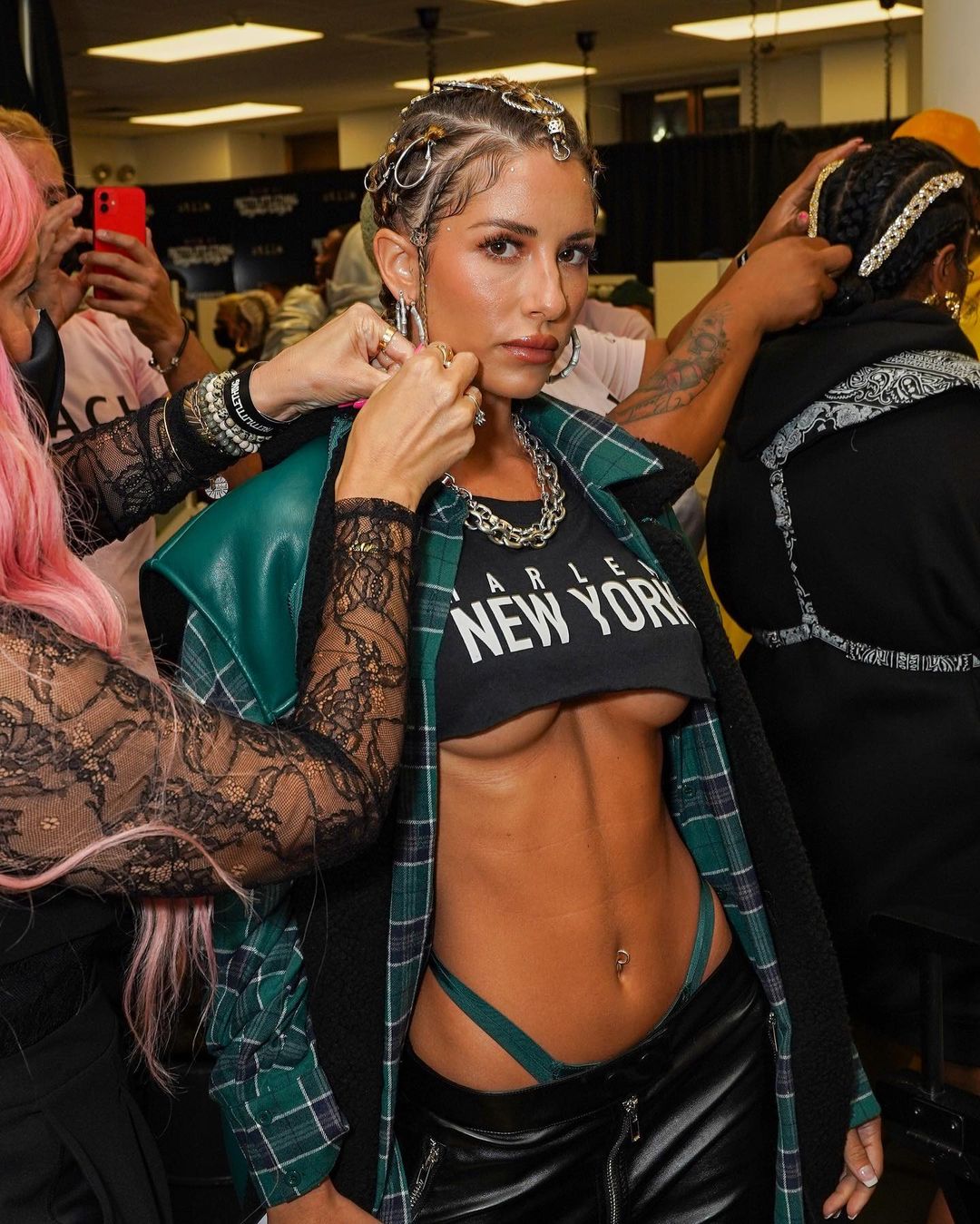 All about the guestlist..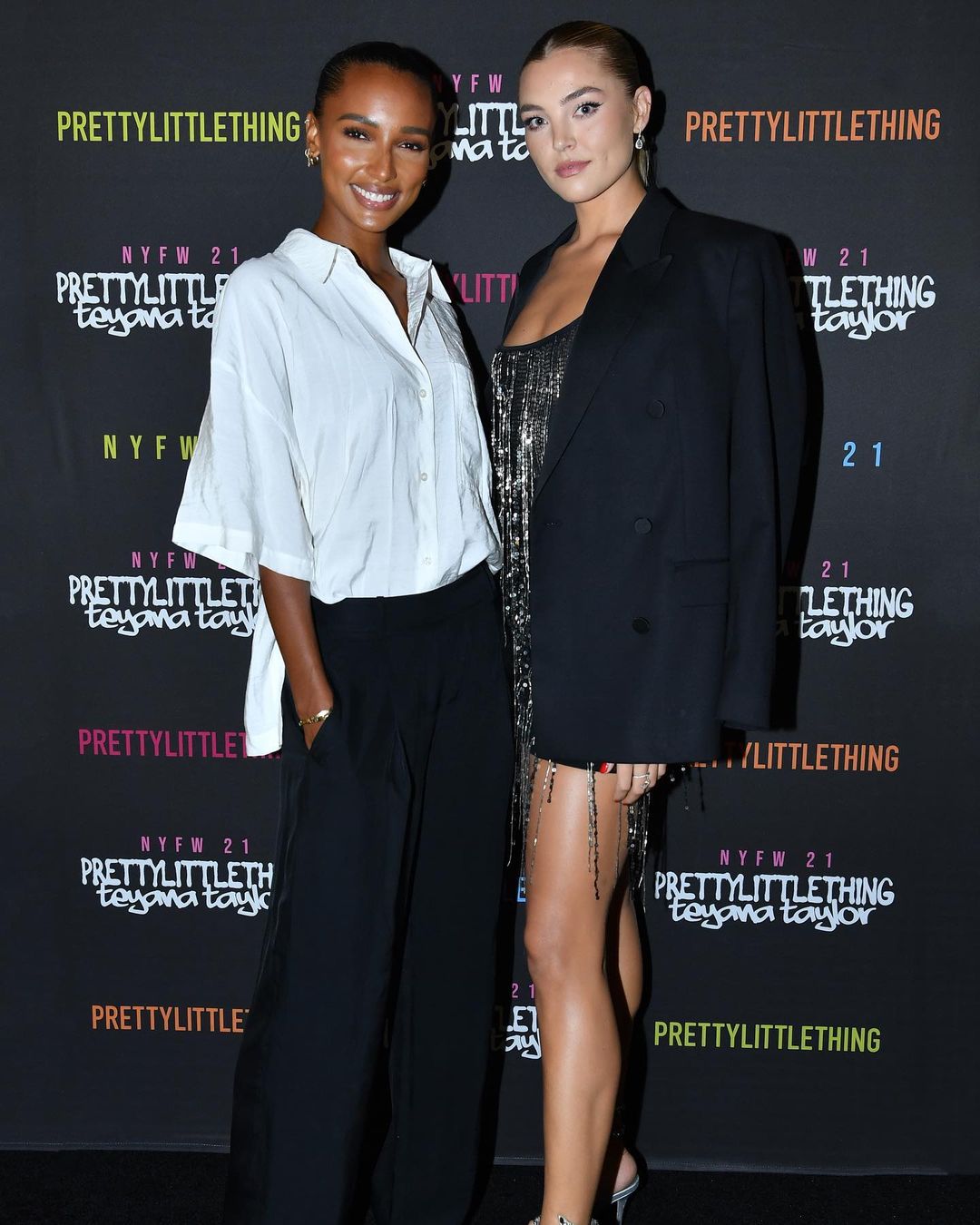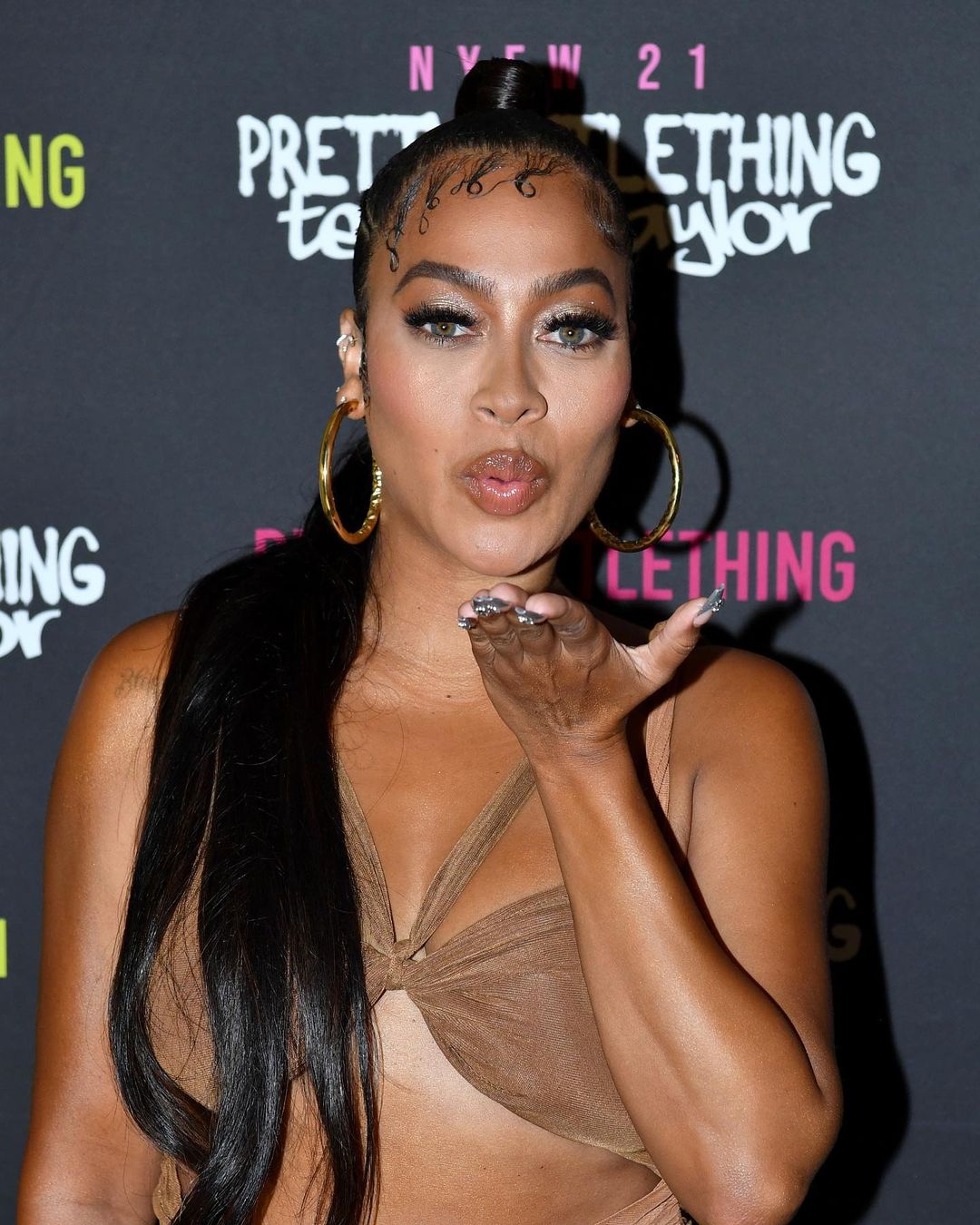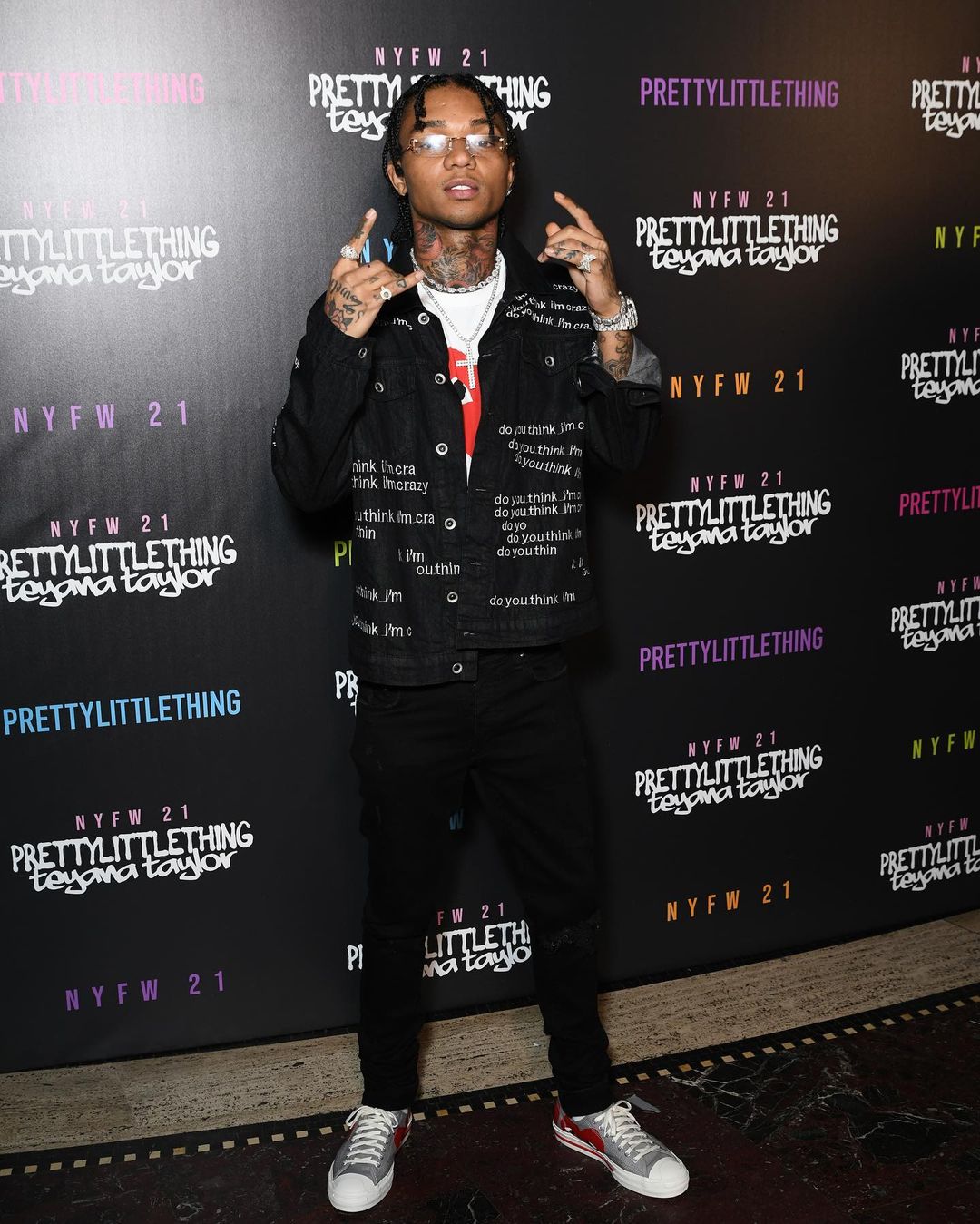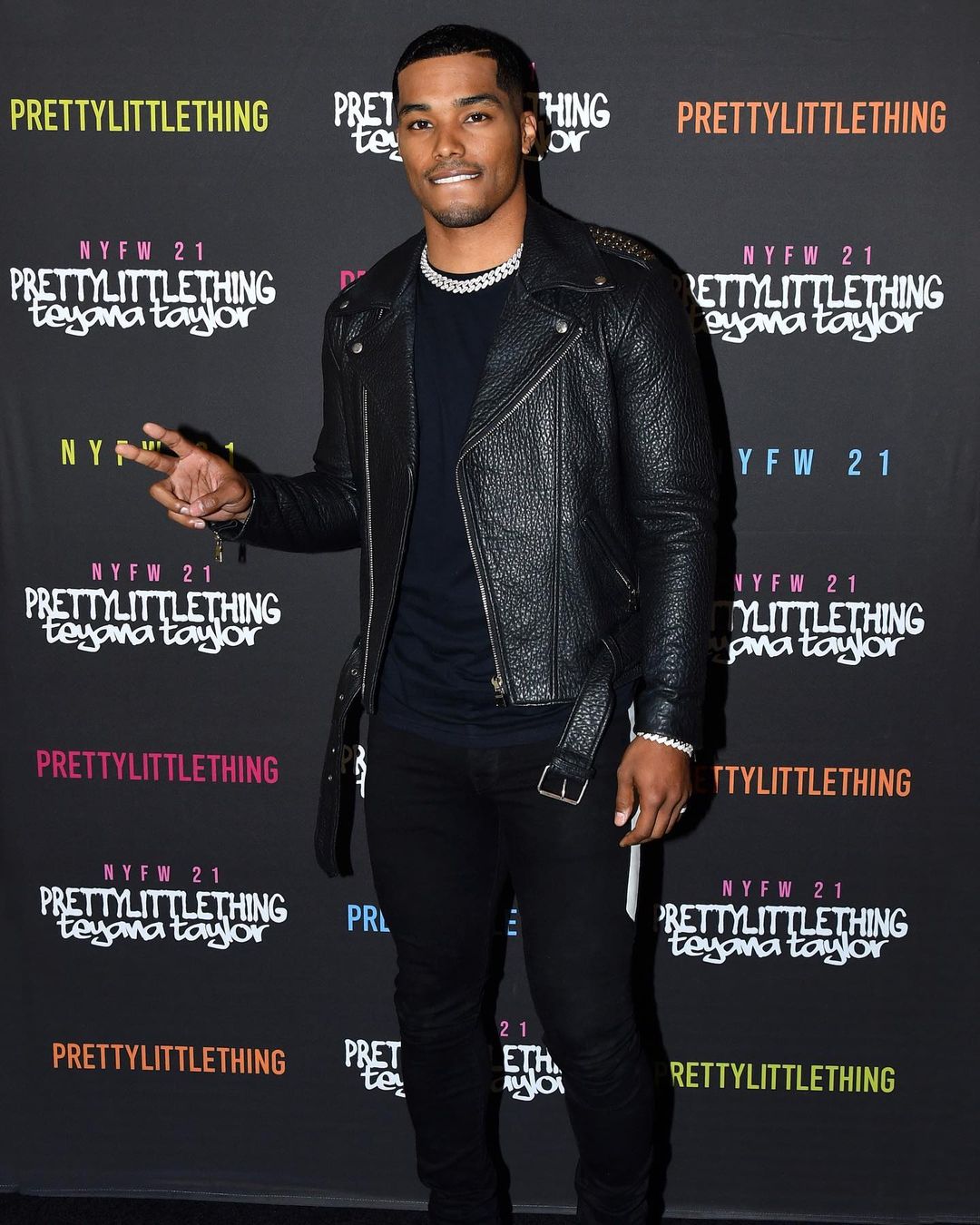 Loving the looks?
Shop em' for yourself here!
GREEN PAISLEY PRINTED MESH BODYCON DRESS
GREEN UNISEX PAISLEY PU EXTREME OVERSIZED PUFFER COAT
PURPLE UNISEX BORG OVERSIZED JUMPER & PURPLE UNISEX BORG JOGGERS
RED BORG PANEL NYLON CROP JACKET & RED BORG PANEL NYLON JOGGERS
PLUS GREY CROC PRINTED MESH JUMPSUIT
Re-watch the runway here!
#PLTxNYFW