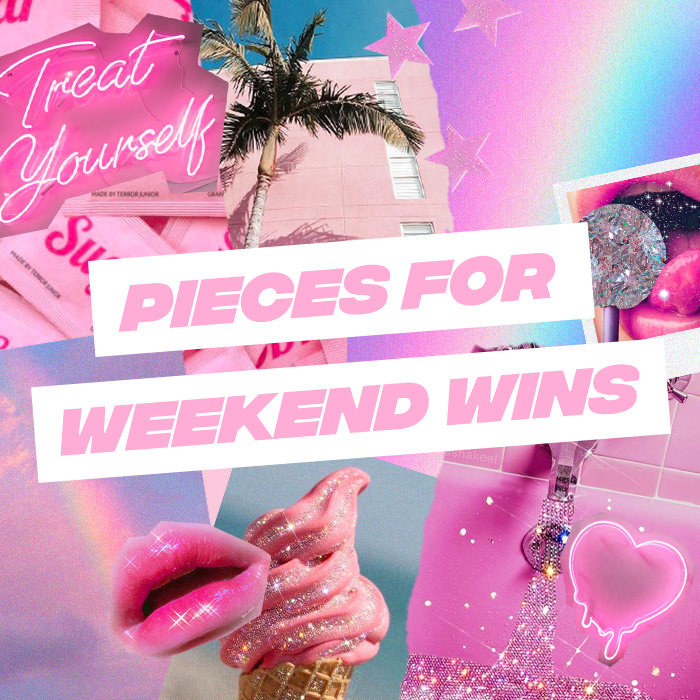 It's official. We're half way through the week and all that's on our mind RN is what's happening in our diaries this weekend.
As per, you've got endless plans to attend and each requires a bomb AF outfit to go with.
Say no more. Here's the lowdown on the styles your 'drobe needs to get you through the weekend and beyond.
PIECES FOR EASY WEEKEND WINS
#1 THE LBD
The wardrobe staple that doesn't need an introduction, and neither will you when you arrive lookin' like a snack. Make the whole room stare with this must-have style.
#2 PERSPEX HEELS
If you don't already have a pair of perspex in your wardrobe, listen up.
Whether you're lookin' to dress up a pair of mom jeans or go all out in a bodycon dress. The perfect pair, no matter what your outfit.
#3 TALKIN' BODIES
The most versatile fashion piece you'll ever own.
Whatever you're up to this weekend, there's a bodysuit for you. Whether you're dressed cas and comfy or heading out on the town, you'll want every colour.