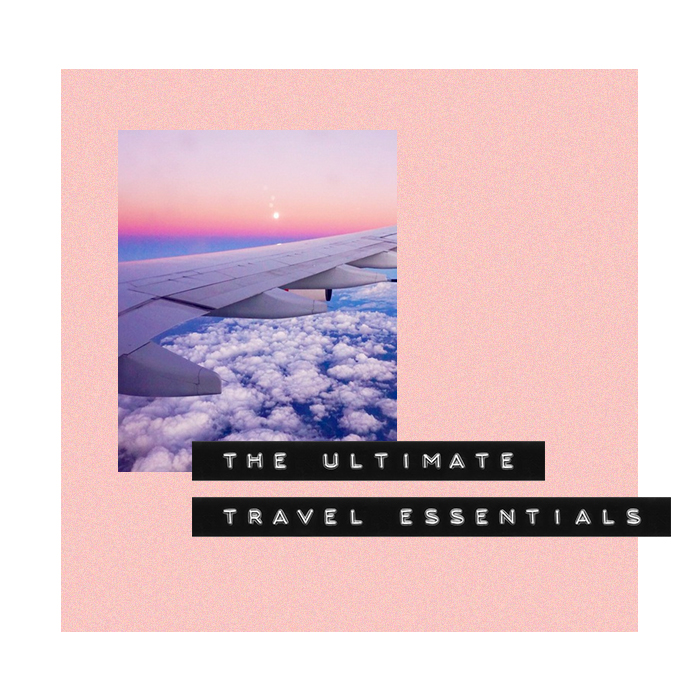 With the UK's weather being so unpredictable and most of the time down-right miserable, many of us are booking those last-minute trips and jetting off to sunnier locations.
Even though it can be so exciting stocking up on bright bikinis and crochet co-ords, it also comes with the stress of what to pack in your carry-on.
BUT, the 100 ml limit will not hold us back.
Here is your ultimate guide to your carry-on essentials – we've got you covered, girl.
The Ultimate Travel Essentials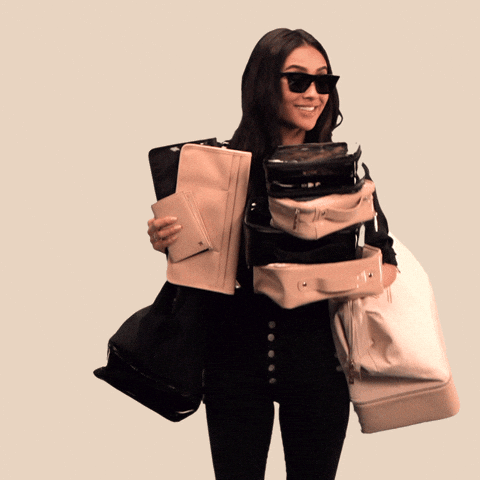 PJs but make it fashion
Whether your flights at 7 am or 7 pm, getting ready for the airport is a challenge, and comfort is key.
If you want to rock skinny jeans and a crop top then girl, you do you. But if you're feeling something more low-key that looks fashionable yet feels comfy, then a loungewear set will be your new best friend. Coming in so many different colours and styles, you're guaranteed to find a set that works for you.
Paired with your fave pair of sliders or a chunky trainer – you'll rocking bedtime chic in no time.
In the presence of a scrunchie…
Ahh, infamous words by the fashion icon that is Carrie Bradshaw.
So you've got your outfit spot on, now the hurr. No matter your hair length, there's nothing more irritating than your hair getting everywhere when you're already stressed about getting through to Duty Free on time!
Pop a statement scrunchie on your wrist for easy access. Not only will it get rid of those unwanted strands, it will also prevent your hair from bobble marks and damage – gorge.
Oh hey Flat Lay
Packing your essential beauty bits is a MUST for any trip, but is there anything worse than having to rummage through your collection to find that one item that has decided to disappear?
These beauty bags are here to help babe, specially designed to open fully flat so all of your products are on display, with specific pockets and sections for items like your fave lippy, makeup brushes – the works. With a drawstring feature for accessible open and closure, you'll never have to scour the depths of your beauty bag again.
Where's the chapstick?
There is NO EXCUSE for dehydrated lips. With all sorts of germs flying around the cabin and extreme altitude changes, chapped lips are almost inevitable. So don't forget to pack your fave, most moisturizing lip balm and apply as regularly as you feel necessary.
You'll land at your vacay with the juiciest lips – no one would guess they had just endured hours of dehydration.
Fillers are expensive hun, look after your precious puckers.
She's fully charged
One of the main downfalls about most flights is how quickly your phone battery can die and with nowhere to charge, how are we supposed to watch our Netflix downloads? So rude and so unfair.
A portable charger will be a lifesaver for you, topping up your juice so you can catch up on some Tommy Shelby goodness. By order of PrettyLittleThing, get yourself a portable power bank , you won't regret it x
Lights out, hun
The stress of packing, getting to the airport and actually making your flight after a few airport bevs and blowing half your spending money in Duty Free (reduced beauty counters, we're looking at you) can be exhausting.
Sleeping on a flight can be a nightmare, especially during the day when the airline staff insist on keeping the blinds open – we just want a kip! Invest in a sleep mask, so even if you can still hear the rowdy 'lads on tour' a few rows ahead, at least you won't be able to see them.
Darkness aka bliss?
We hope this post was helpful and gave you a few pointers for some travel essentials you may not have thought of or just needed reminding to pack.
Have the best trip, honeys x