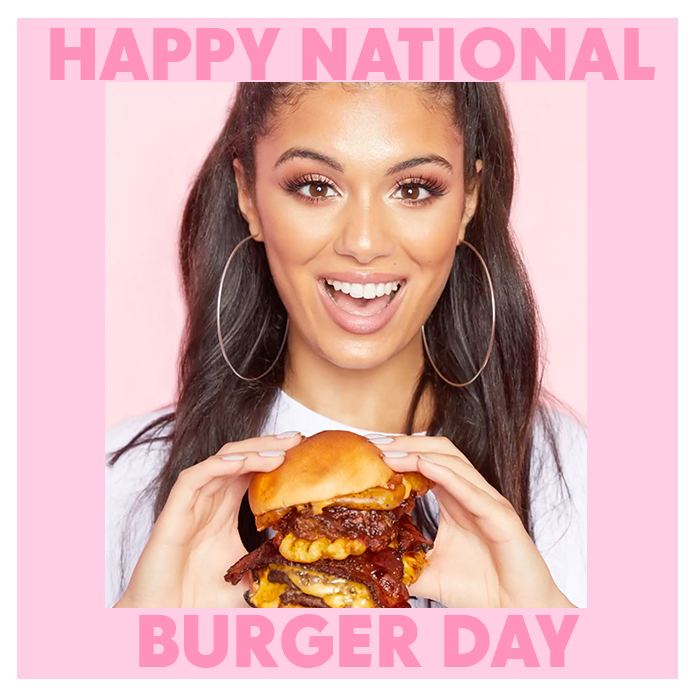 In celebration of National Burger Day we've found some of the best burgers in the world for all you burger lovers to enjoy. Be warned though, the below content may make you drool.
Happy National Burger Day: Here Are The World's Best Burgers
Bleecker Burger, London
Simplicity is key at Bleecker Burger. Voted London's Best Burger by Time Out magazine, Bleecker offers the standard favourites including cheeseburgers, blue burgers and even veggie burgers. Whilst the menu may be small, the attention around this chain of London based restaurants is HUGE. Definitely worth a visit to one of the 3 most popular restaurants in the capital.
Fleur, Las Vegas
Fleur in Las Vegas is home to The FleurBurger 5000 A.K.A The World's Most Expensive Burger, costing a whopping $5,000. We know, we can't believe it either. Aside from the dreamy ingredients used, the main reason for the hefty price tag is the bottle of 1995 Petrus wine the burger comes with. The wine alone can cost $5,000 so we guess getting a burger too is an added bonus.
Probably the most boujee burger in the world.
Au Cheval, Chicago
The Au Cheval cheeseburger has been voted one of the best burgers in the world by The Burger Guide. It's no surprise that people wait for up to 3 hours to eat here. Made up of 4oz beef and Kraft American cheese, it's been described as a 'completely transformational burger experience'. It's safe to say this burger has put Au Cheval on the map for anyone visiting Chicago.
Roast, London
London based restaurant, Roast have combined both a roast and a burger to create the 'Roast Burger' – would you believe it. Think of all your roast dinner faves sandwiched between a rosemary and garlic bun and that pretty much sums up the Roast Burger. We'd definitely recommend a comfy outfit to eat this one, food baby pending.
Five Guys
Okay, so after a $5,000 dollar burger and the best burger in the world, we know it may come as a surprise that Five Guys has made it onto this list, but stay with us. Once voted the best burger chain in the UK, Five Guys has that fast food style with a twist that people love. Create your perfect burger by adding as many toppings as you what, what's not to love!? Five Guys, we love ya.
If there's ever a day to eat your favourite burger it's National Burger Day, so bon appetite b*tches.