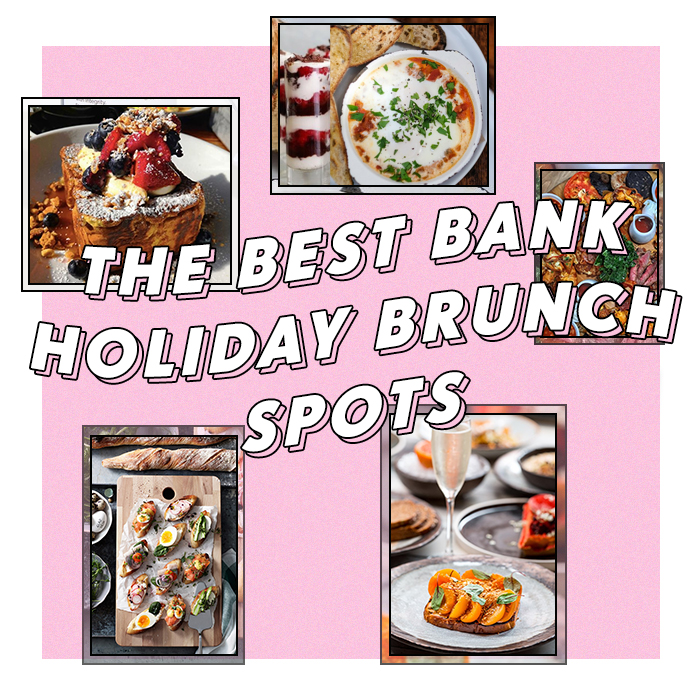 When it comes to ah-may-zing food, Manchester is not short of places to go. Whatever your plans this Bank Holiday Weekend (whether it's dancing on tables or investing in some well-needed me-time) you'll want to make sure you hit up at least one of these gorge brunch spots.
The Best Bank Holiday Brunch Spots in Manchester
#1 Federal Cafe Bar, Northern Quarter
Federal Cafe serves brunch alllll day long (until 6pm), so fortunately for our hangovers we can roll out of bed in no rush at all and then soak up the remaining alcohol with Insta-worthy dishes like smashed avo on toast or French toast smothered in berries, white choc and almond crumble.
Hair of the dog? Try one of their brunch cocktails Mimosa, Bloody Mary, Bellini – all the strong faves and get ready to go all over again.
#2 Mackie Mayor, Northern Quarter
Wanna wake up fresh this Bank Holiday Monday? Try Yoga & Brunch at Mackie Mayor, NQ. Arrive at 9.30am sharp for a Vinyasa style Yoga class then treat your insides to some tasty rhubarb and yoghurt granola followed by shakshuka or avocado toast with eggs. The perfect set up for a productive day of shopping/day drinking/Netflix & chill.
#3 Brewski, Chorlton and Mosley Street
For the ultimate hangover cure, Brewski is your guy. This place served delicious North American comfort food and has been featured in LADBible. You've GOT to try the Brewski Brunch Board, consisting of flat iron steak, sausage, hash browns, black pudding, mushrooms, streaky bacon AND extra fluffy pancakes and maple syrup.
I mean, does it get any better?
#4 Cottonopolis, Northern Quarter
Cottonopolis is a Japanese inspired restaurant and bar serving brunch from 10am-3pm every Saturday and Sunday. With a French toast selection to die for, this is the place to go if you have a sweet tooth. We're talkin' dark chocolate and hazelnut focaccia, poached apricots and caramelised white chocolate brioche, or roasted banana and whipped cheesecake on pain perdu. We've died and gone to sweet toast heaven.
FYI they also do savoury toasts, waffles and bottomless cocktails! Praise be.
Enjoy!