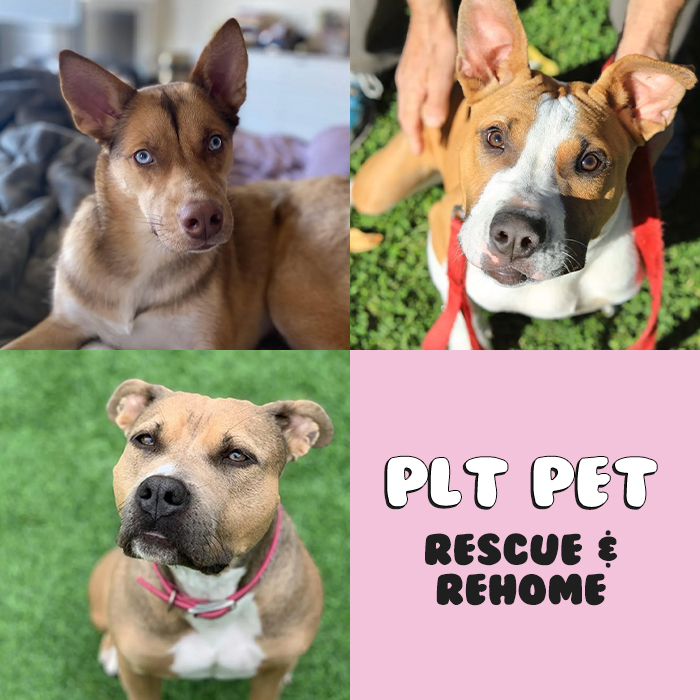 Rescue. Rehabilitate. Rehome.
PLT Pet Rescue & Rehome
Ready for your daily dose of cuteness?
Throughout the month of April we'll be introducing you to (seriously sweet) animals who are in need of adoption. Each of these cute pups are currently looked after by the incredible team at The Labelle Foundation whilst awaiting their fur-ever home.
Each of the animals rescued by The Labelle Foundation have their own story to share and often have not had the best start in life, the charity pride themselves on rescuing less fortunate animals (abandoned, stray, medical and special needs) to rehabilitate them before introducing them to their forever home.
Today we're introducing you to Fierce, Hazelle and Verve ❤️
First up, Fierce 🐾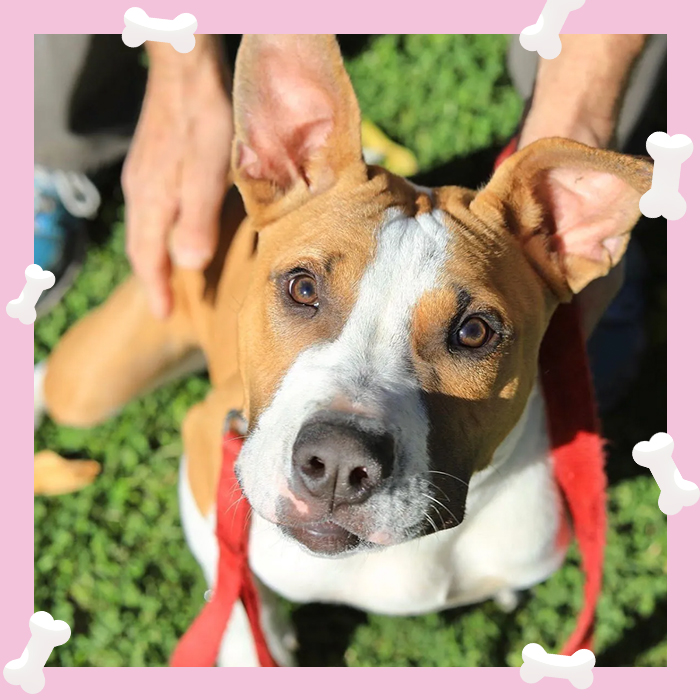 Fierce is a 6 month old pittie warrior puppy!
Fierce arrived with The Labelle team straight from the shelter in Bakersfield, Parvo positive.
He fully recovered from Parvo and went into foster, but Fierce did not recover as expected and started showing signs of other illness. The team immediately tested him for Distemper which came back positive.
He was in the hospital for several weeks responding to treatment and once he was symptom free The Labelle Foundation put him in a loving foster. He is now, much to everyone's joy and elation, Distemper negative!
This fierce little fighter should make anyone an amazing furry friend and companion.
Traits 🐶
A serious sweetheart.
Fierce has nailed with when it comes to the puppy eyes. He will daze you with his sweet face and floppy ears.
Good with people, dogs and cats!
Dream Home 🏡
Fierce would thrive in a household that can give him exercise, playtime, and family time since he is so loving.
A social setting.
He is very playful and still getting down his potty training so would need patient parents please.
Fierce Loves 💗
Snoozing (after a long walk of course).
Playtime, especially with his fave ball.
Belly rubs.
This gentle giant thinks he is a lap dog, the more cuddles the better!
Want to know more about Fierce? Check out his adoption profile here!
Hazelle 🐾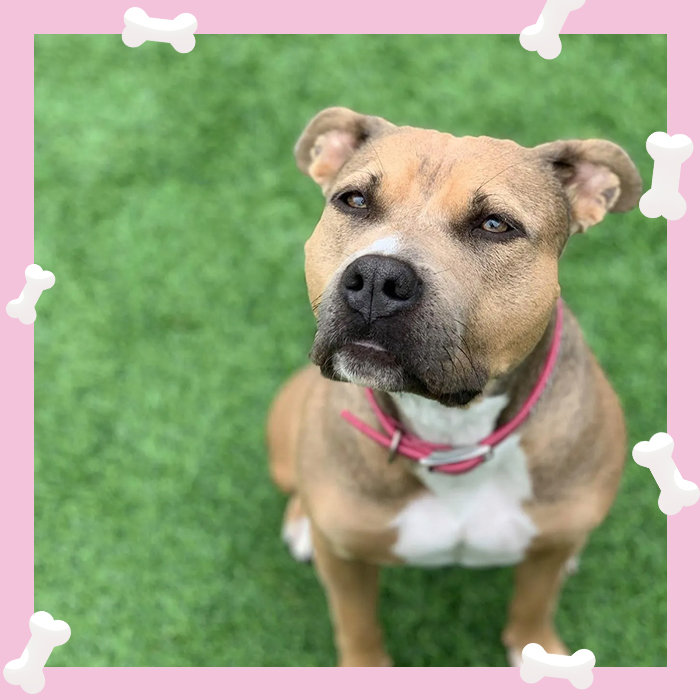 Hazelle is a 1.5 year old pitbull mix that The Labelle Foundation rescued while she was pregnant.
Now that all of her babies have been adopted, it's time to find this gorgeous mama her very own fur-ever home.
Traits 🐶
The sweetest little lady ever.
Hazelle has tons of fun energy and loves to be with her family.
Long walks/hikes are her absolute fave.
Hazelle can sit and lay down but is still working on other commands, as she is not very food motivated (she reacts more to positive reinforcement and snuggles).
Dream Home 🏡
Hazelle is great with people (she lovesssss cuddles) and would thrive with older children.
She likes compatible energy dogs but always needs proper intros and time and patience to build trust with them.
A long term home as Hazelle gets attached to her people quickly. She fits right into regular routines so this would be key.
Hazelle needs a calm, assertive handler that will provide the leadership and structure that helps her be the best girl!
Hazelle Loves 💗
Tennis balls!
Head scratches (lots of them).
Hazelle just wants to be loved and has SO much love to give.
Want to know more about Hazelle? Check out her adoption profile here!
Verve 🐾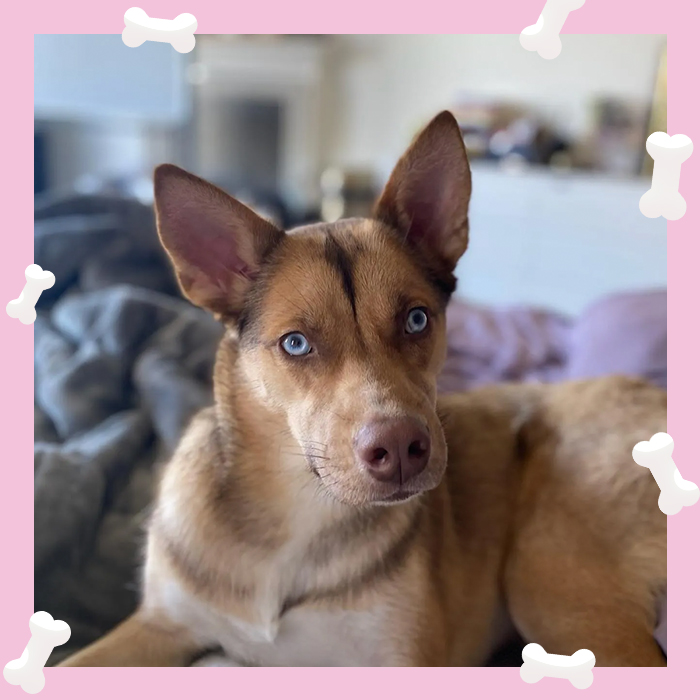 The beautiful Verve is an 8-month-old Husky mix that arrived at The Labelle Foundation as a pup.
She was given to the shelter after being found as a stray!
Tragically, her adopter fell extremely ill and became unable to care for her, so she is now looking for a new forever home.
Traits 🐶
Verve is certainly the Belle of the ball!
Outgoing, loving and playful.
She is always looking to meet new people (and new pups).
 Responds to both the names Verve and Lovely.
Fun boisterous personality.
Dream Home 🏡
Verve is still a puppy and is best suited for an extremely active couple/person or a very active family with lots of love (and walks) to give.
She also loves the company of other dogs in the house.
A backyard space to play in.
Verve Loves 💗
To go to the park, go on hikes, run runaround for hours (best believe she is full of energy).
Snacks and treats! Verve has a HUGE appetite and is a beautiful growing girl.
Want to know more about Verve? Check out her adoption profile here!
As a rescue, The Labelle Foundation can never guarantee age, breed or size. Listed breeds are educated guesses unless accompanied by @wisdompanel DNA results.
Interested in seeing the other dogs currently available for adoption at The Labelle Foundation?
🐶
Don't worry if you currently can't adopt, there are many other ways to help The Labelle Foundation.
Follow The Labelle Foundation on Instagram, could you share the profiles of pups in need of homes?
Donate to The Labelle Foundation.
The Labelle Foundation Amazon Wish List
Are you able to foster? Read more about fostering with The Labelle Foundation here.
Looking to volunteer? Complete The Labelle Foundation volunteering form here.
Be sure to check in weekly as we'll be sharing more animals in need of their forever home!
🐾