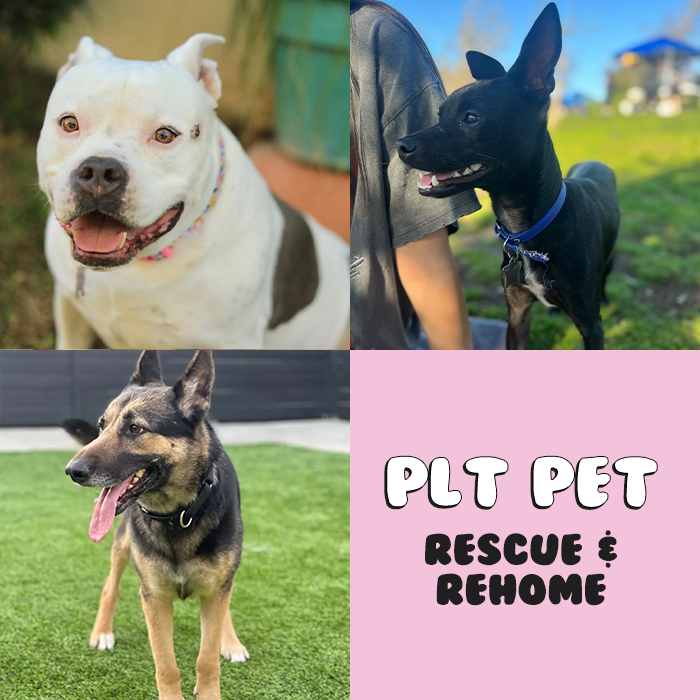 Rescue. Rehabilitate. Rehome.
PLT Pet Rescue & Rehome
Throughout the month of April we'll be introducing you to (seriously cute) animals who are in need of adoption. Each of these cute pups are currently looked after by the incredible team at The Labelle Foundation whilst awaiting their fur-ever home.
Each of the animals rescued by The Labelle Foundation have their own story to share and often have not had the best start in life, the charity pride themselves on rescuing less fortunate animals (abandoned, stray, medical and special needs) to rehabilitate them before introducing them to their forever home.
Every week throughout April we'll be sharing super cute furry faces who are available for adoption through The Labelle Foundation.
So, if you're currently looking for a companion for life (or, you just want to look at some REALLY cute rescue pups) keep on scrolling…
Dolly 🐾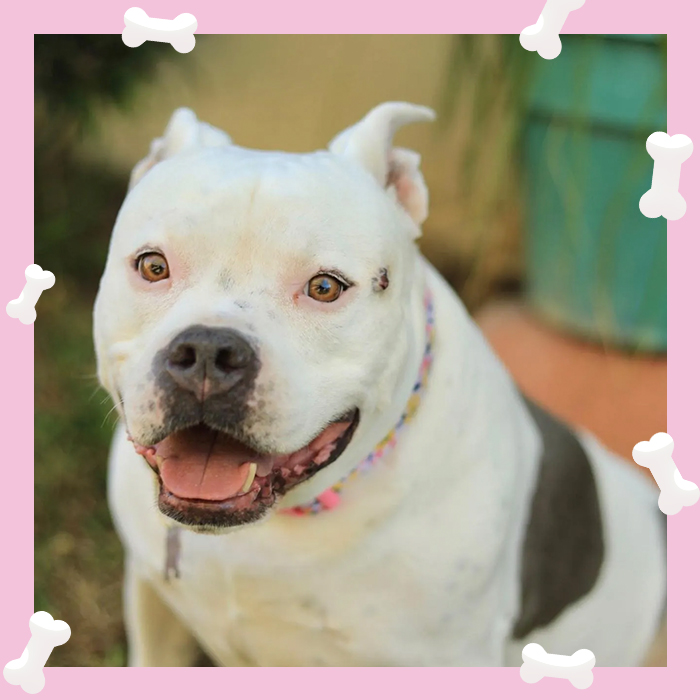 Dolly is a 5 year old pittie that the Labelle team saved from euthanasia at the shelter.
Traits 🐶
Charming.
Loving & kind personality.
Dolly got skills! She knows how to sit, stay and leave.
Dream Home 🏡
Humans only as Dolly will need to be the only dog in the household.
A loving and safe atmosphere.
Open space/yard.
Dolly Loves 💗
Dolly absolutely loves walks. Her current fosters are taking her for long strolls twice a day.
Children! Dolly is incredible with children and not at all territorial over food or toys.
It's a no to cats from Dolly, sorry 🐈
Want to know more about Dolly? Check out her adoption profile here!
Olive 🐾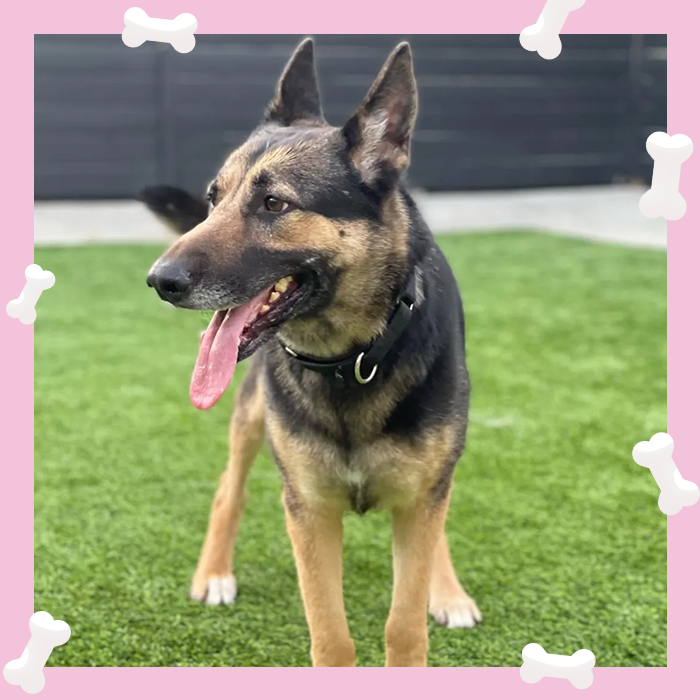 Olive is a 3 year old German Shepard mix who was also saved from being euthanized at the shelter.
Traits 🐶
Sweet.
Loves to play.
Active.
Dream Home 🏡
Olive's perfect family would be very active and able to give her plenty of exercise.
A family who can help Olive socialise and provide the structure she needs to be her best self.
Olive would be best around older children.
Only dog in the household. Olive will need proper introductions to other dogs that have compatible energy.
Olive Loves 💗
Playing and exercising.
Showing off her walking on a leash skills.
Snuggling.
Want to know more about Olive? Check out her adoption profile here!
Gretsch 🐾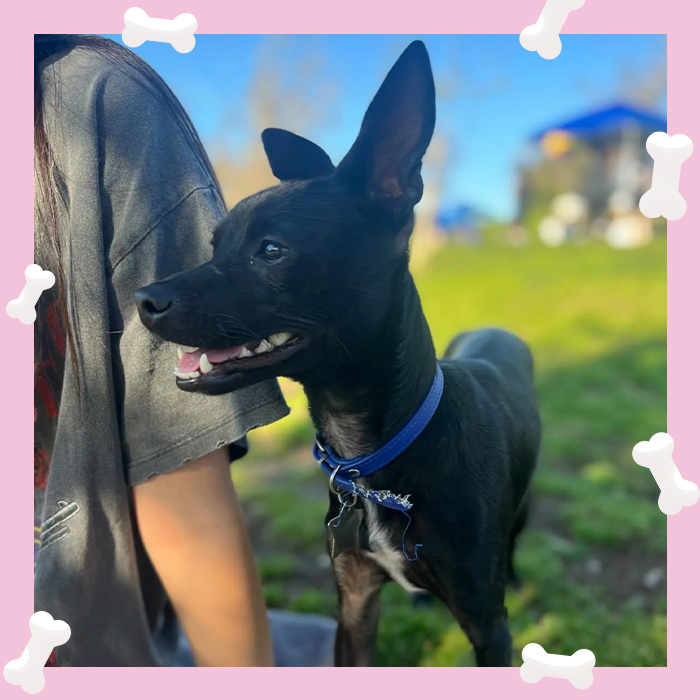 Gretsch is a 10 month old terrier mix who was surrendered to the Labelle team.
Traits 🐶
So far Gretsch has waited almost a year to find his forever home because he's a shy pup.
That said, once he knows you he is the sweetest as his current fosters have found – he LOVES "his people" and will have a very privileged relationship with his owner.
Gentle, loving nature.
Big heart.
Dream Home 🏡
Patient parents who will give Gretsch time to adjust due to his shy nature.
Other dogs! Gretsch absolutely loves the company of other dogs. The Labelle team think having a sibling to continue to show him the way would be great for Gretsch.
Children over 5.
Someone to follow around the house (like a little shadow).
Gretsch Loves 💗
Walking.
Curling up like a little snail when tired.
Other dogs.
Want to know more about Gretsch? Check out her adoption profile here!
As a rescue, The Labelle Foundation can never guarantee age, breed or size. Listed breeds are educated guesses unless accompanied by @wisdompanel DNA results.
Interested in seeing the other dogs currently available for adoption at The Labelle Foundation?
🐶
Don't worry if you currently can't adopt, there are many other ways to help The Labelle Foundation.
Follow The Labelle Foundation on Instagram, could you share the profiles of pups in need of homes?
Donate to The Labelle Foundation.
The Labelle Foundation Amazon Wish List
Are you able to foster? Read more about fostering with The Labelle Foundation here.
Looking to volunteer? Complete The Labelle Foundation volunteering form here.
Be sure to check in weekly as we'll be sharing more animals in need of their forever home!
🐾