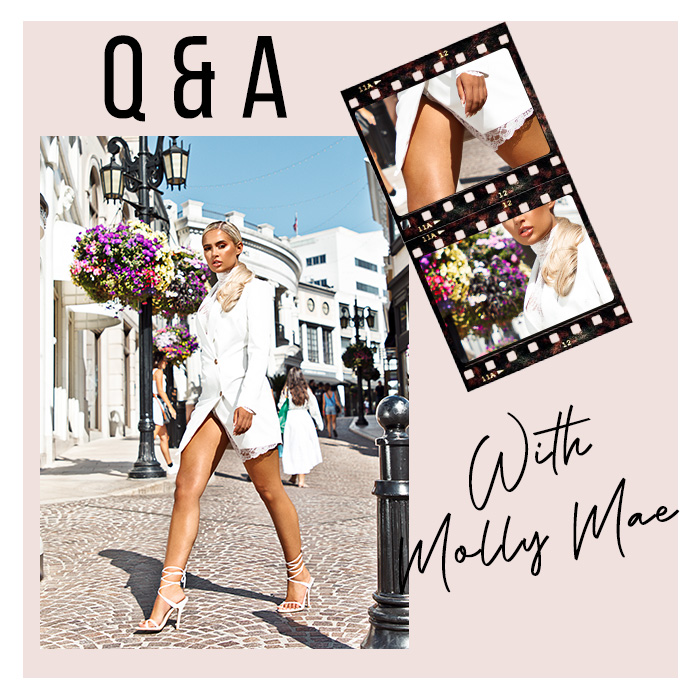 We caught up with our girl Molly-Mae as she gives us the low down on who she's stalking on the 'Gram, her top beauty secret and what we should be adding to our wardrobes this season!
What are you obsessed with right now?
Joggers and hoodies with a leather biker jacket over the top.
What's the one thing people would be surprised to know about you?
I'm scared of the dark.
Name three things that are currently in your handbag?
Feminax, hair extensions and a sports bra.
Who are you currently stalking on IG?
What does an average day look like for you now?
Meetings, sleep and shooting content.
What did you want to be when you were growing up?
A marine biologist.
One key thing to buy this season?
A teddy coat.
Your best dating advice?
Try not to ramble or talk too much.
Favourite holiday destination?
LA.
What has been the best part of seeing your collection come to life with PLT?
Seeing people wearing my pieces and tagging me in their looks!
What does being an influencer mean to you?
Everything. It's my job and has allowed me to have an incredible lifestyle.
Last thing you watched on Netflix?
Black Mirror.
How would your best friend describe you in three words?
Loud, chatty and annoying.
A beauty tip you swear by?
Always pin curl your hair.