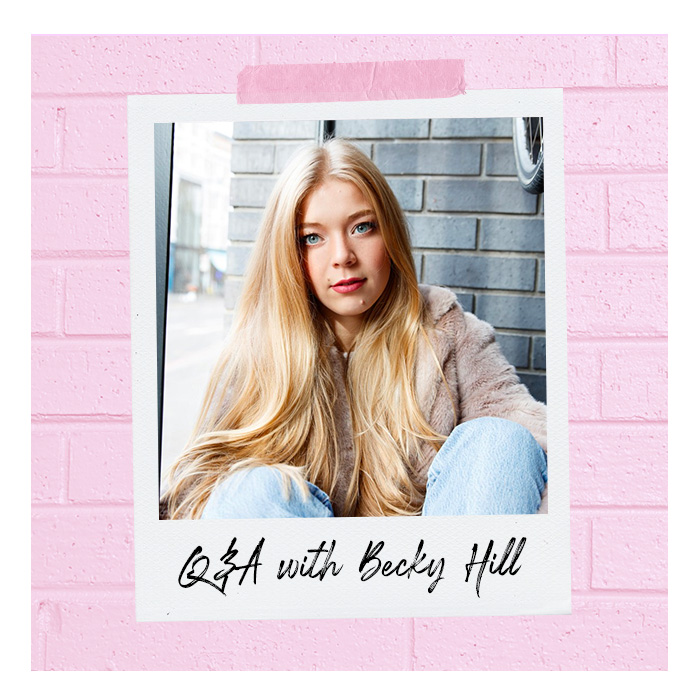 Q&A with Singer Songwriter Becky Hill
We were lucky enough to film an amazing sound session with singer songwriter Becky Hill for PrettyLittleThing's Instagram, so we thought we'd grab her for a quick catch up to discuss her new single and how she's been spending lockdown…
View this post on Instagram
#1 Congratulations on your PLT Sound Session! Your music brings us those feel-good vibes, who has inspired you the most?
I definitely took a lot of inspiration from artists such as Passion Pit, Robyn & La Roux. The fun, youthful, dance-able sound is something I've always wanted for myself so I'm glad you feel the feel good vibes!
#2 What's been your career highlight so far?
I'd have to say releasing Better Off Without You & it hitting the top 20 & staying there for 5 weeks, massive moment for me as it was my first solo single to reach number 11.
#3 Anything exciting planned for 2020?
Well, I did have plans until the global pandemic cancelled everything! I have lots of music coming out though, luckily. My brand new single featuring Sigala is out now and I've written a great song with MNEK & 220 Kid which is coming out after Heaven.
#4 Can we expect new music from you soon?!
I played an acoustic version of my new single for my PLT Sound Session! Heaven On My Mind came out literally a couple of days ago and I'm super excited about it.
#5 An artist you'd love to collaborate with?
I always say this, but Calvin Harris.
#6 The last song you listened to?
Slow Down – Jorja Smith & Maverick Sabre (vintage culture & slow motion remix).
#7 How have you been spending lockdown?
When lockdown first happened, I went back to my hometown in Bewdley to be with my family. Pretty much straight away I bought 2 bikes for my brother and I and we spent a lot of time cycling round Worcestershire, which was beautiful. I also bought a bunch of arts and crafts stuff, and a light box for drawing.
#8 What's the last photo on your camera roll?
Haha weird one! I got back to London and cleared out my wardrobe to take some stuff to storage.. I always forget what's in there so I have to take photos of what's going in, so my last photo was a very funky pair of wide leg trousers.
#9 When you're not making music, how do you like to spend your time?
Eating mainly, I love food but I'm terrible at actually cooking it so I spend my time looking for healthy takeaways.