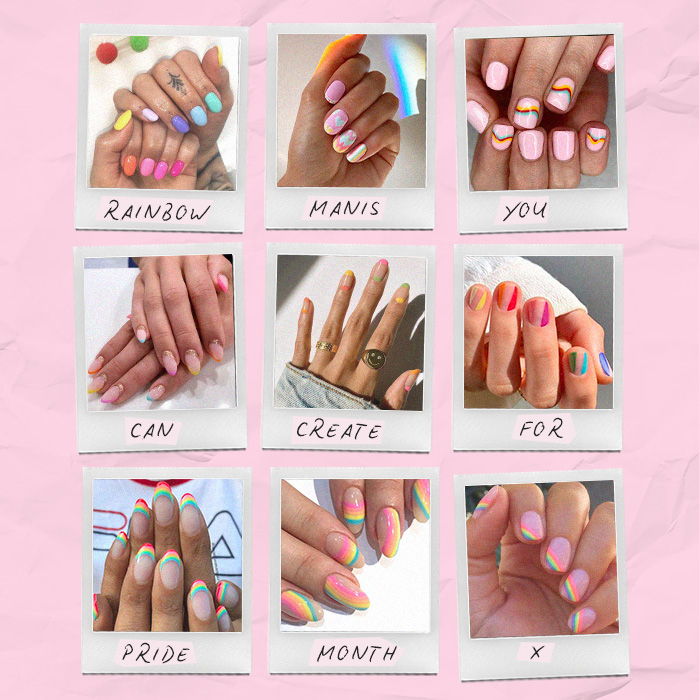 Rainbow Manis You Can Create for Pride Month
Pride month is well underway and while we might not be able to attend the usual pride marches and festivals, there's plenty of other ways you can celebrate…
If you've got some time on your hands and you're feeling a lil creative, show your love and support for the LBGTQ+ community with these ah-maaaazing rainbow manis. It's the spirit lifting beauty trend we didn't know we needed.
COLOURED CUTICLES
@overglowedit has nailed the perfect summer mani. Pair your brightly coloured tips and cuticles with chunky statement jewellery for the dreamiest talons in town.
View this post on Instagram
NEON TIPS
We're obsessing over @joelyoceannails two-tone tips. File your nails into a square shape, pick your brightest nail polishes and away you go! Pair your neon mani with a neutral outfit to make those colours POP.
View this post on Instagram
MULTI TIPS & GLITTER
Level up your pride mani with a glitter polish. Glide some shimmer varnish over the base of your nails and paint the tips with bright colours. Top up with a high-shine top coat for a super glossy rainbow French manicure.
View this post on Instagram
RAINBOW SWIRLS
Ain't nothing better than a fresh baby pink base. Add a funky rainbow swirl to two or three nails on top of a marshmallow pink base for the ultimate summer mani. @paintedbycourtney we stan.
View this post on Instagram
PASTEL PATTERNS
Could these nails be any cuter? @bysarah__ has perfected pastel nail art with a mix of stripes, zigzags and hearts on top of a fresh pink layer. We're living for these candy colours.
View this post on Instagram
ONE OF EACH
For all the indecisive gals out there, this mani is screamin yo' name. All the colour, all the gloss, all the shine. Just looking at these nails makes our soul feel happy.
View this post on Instagram