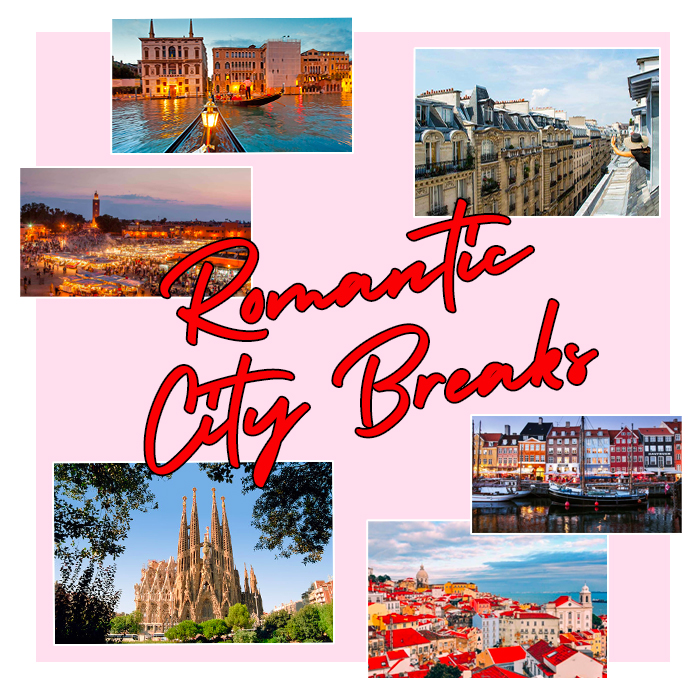 Did you not go all out this Valentine's day for your beau? That's not a problem because we've rounded up the most romantic cities to visit right now. From moonlight walks with your feet in the same to fun, action-packed adventures, we've got everything covered right here.
Romantic City Breaks To Book RN
Venice
We've got to start with the obvious, this most romantic city in the world, Venice. The "floating city" is covered mostly by water, which means you have to take gondolas to most of your destinations (they make the perfect Insta snaps). If history is your thing, you will love Venice, all of the architecture is dated back to the 13th century and damn it is beautiful.
Paris
Another city of love, Paris is one to add to your bucket list. With its iconic tourist attractions from the Eifell tower, The Louvre to the Arc de triomphe, you won't ever run out of things to see. Known for its fashion, we know you girls will want to take a shopping trip (and possibly get a treat from bae). Does " Paris is a good idea " sound familiar? It's totally true. The weather might be similar to here in the UK, but there are so many things to do and people to see you won't even realise.
Marrakech
If you prefer a city break with hotter climates, why not take a trip to the cultural city of Marrakech. Based in the heart of Morocco, here you will find views that you won't have ever experienced before. You can take trips to the busy markets, go down into tombs and sightsee in museums to soak in the atmosphere and culture. The best thing about Marrakech is that you can stay in high end luxury hotels for very low prices, so if you wanna chill out and have some alone time at the spa, this is the perfect place to do so.
Barcelona
There is no place better to experience architecture than Barcelona. This stunning city has serious amounts of history and the building and views are just breathtaking. If you like to take breaks with balance, you can enjoy a sangria whilst your other half takes a tour of the infamous football stadium. The nightlife here is totally amazing and if you do visit Barcelona, get ready to get glammed up and get out on the town.
Lisbon
One of the worlds oldest cities, Lisbon is built in the hills and has unreal views of the river. If you want to take a break away to relax and unwind, there is no better place. You can take romantic cruises on the river, have a picnic in the park and take in the views or opt for one of the many spa days that they have to offer. They even have wine tasting in beautiful vineyards which are the ultimate settings for a date. You will feel like royalty here doll.
Copenhagen
Copenhagen is one of those cities that is fun to visit at any time of the year because it is beautiful across the seasons. You can rent boats for two, go cycling through the streets and take in the views, dine at the top of the highest tower and you can even go sip cocktails if that's your thing. The possibilities to get the romance flowing are endless here.