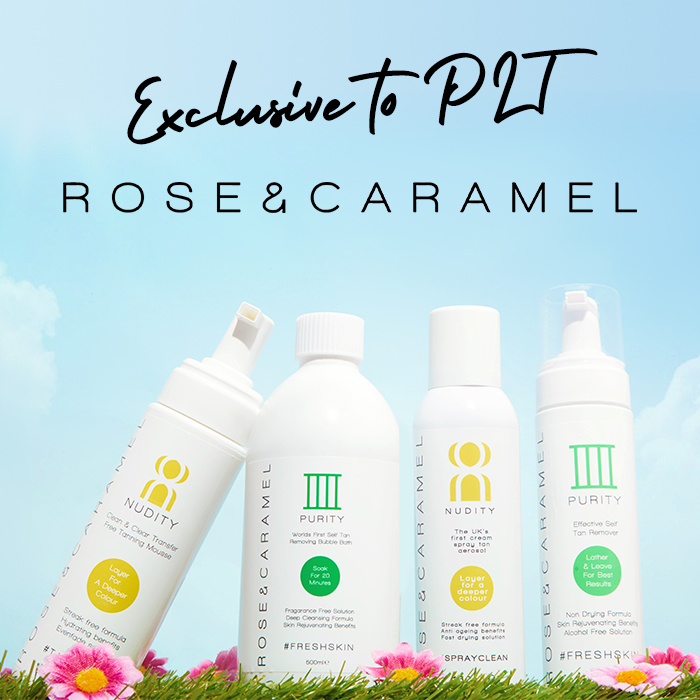 The brand you've already heard so much about has just landed EXCLUSIVELY here at PLT.
Offering a fresh and effective approach to tanning with their mousses, aerosols and that tan removing bubble bath.
Rose & Caramel Just Dropped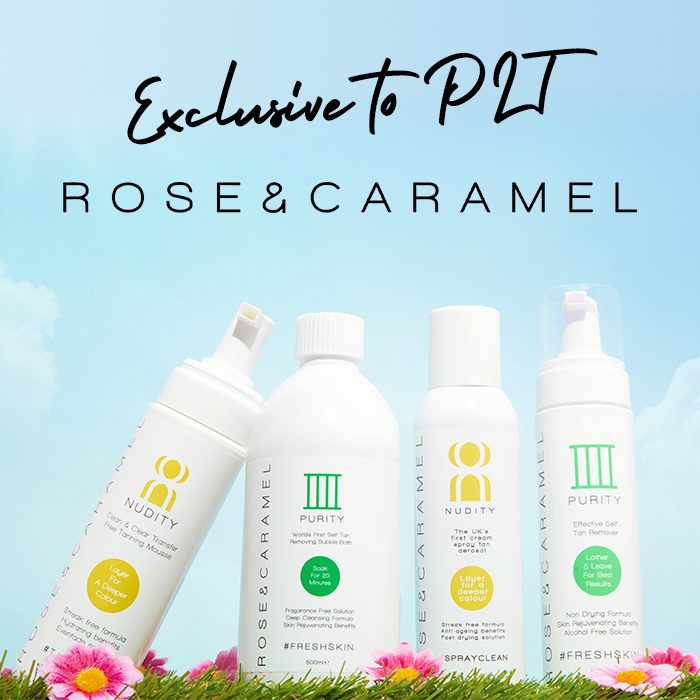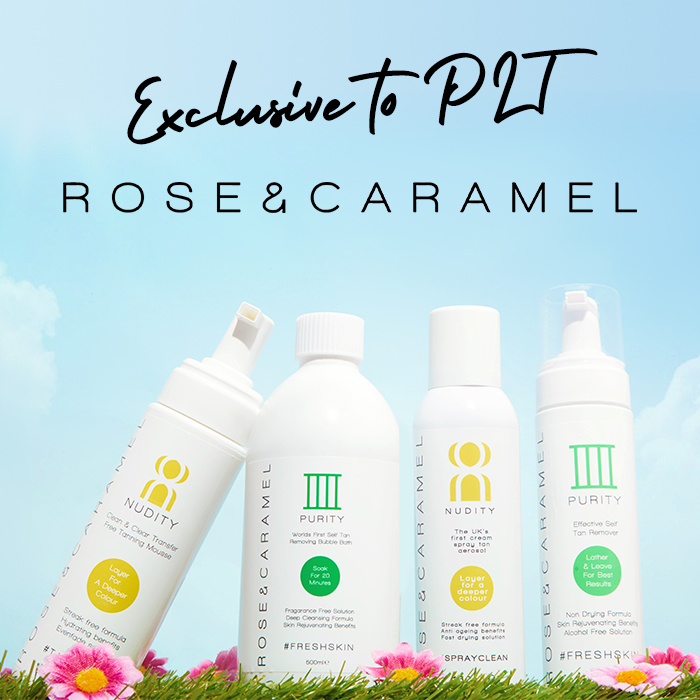 Velvety Tanning Mousse
Velvety is for all you lucky olive skinned babes. Upon application it has a green undertone, which will scientifically counteract any orange tones which allows you to layer on this bad boy without fear of going the dreaded orange. This natural looking dark self tan is perfect for those who like to transform into bronzed goddesses overnight, ready for the whatever the weekend may bring. We advise to apply 1 or 2 layers to check initial tan colour before applying more.
Nudity Tanning Aerosol
The nudity range is clear upon application and only develops on skin cells. That means no mess. Clever right? It slowly develops over an 8 hour period into a golden sun kissed natural tan. A quick light spritz of this aerosol will make any skin tones glow however it can also be layered for that desired darker tan. This crystal clear self tanning aerosol is also available in a lightweight mousse formula too.
Intensity Build & Bold Bronzed Self Tan Mousse
This brand new product has quickly become a firm favourite & has also become the go to tan for any babe who's unsure of which tan is the best for them. Intensity will replicate the colour of a natural holiday tan which means you can literally get that must have Bali tan… out of a bottle. Fake it 'til you make it girl. The base is also made up of red undertones which are renowned for lifting yellow dull skin tones. Like all tans in the Rose & Caramel family this can be layered for darker results.
Purity Self Tan Removing Bubble Bath & Exfoliating Gloves
Here it is. The product that is slowly becoming a cult favourite. Rose & Caramels best seller, the worlds FIRST self tan removing bubble bath. This effortless remover is a must have for self tanners across the globe. Not only will it easily and effectively remove your current tan, ready to start the whole process again but it will also give you the longest possible tan life for your future tan. Simply soak in the bath for 20 mins using this bubble bath and gently buff off with the exfoliating gloves and that's it. No streaks, no patches, no sores from scrubbing your skin within an inch of it's life & voila, you're ready to reapply your favourite Rose & Caramel tan and continue to be that tanned babe.