It's that time of year again. Summer is nearly over – sad times 🙁 The end of summer also marks the beginning of term time, back to school/college/uni it is. For all you freshers, embrace the freedom, moving out, living with fellow students, buying groceries and managing budgets.
Yep, you heard right, money can be tight, especially when mummy and daddy have been funding all your little extravaganzas over the past 17 years.
Don't fret gals, PrettyLittleThing have got yo back, as usual. We've teamed up with our fave student fashion bloggers across the globe and talked Student Style to offer you style tips, fave outfits and tips in general. Because we all need a big PLT sista, right?!
Let's Talk Student Style
The Perfect First Day Outfit
Aiko from AikoCunanan
LA based fashion blogger Aiko has always had mixed emotions about going back to school because it's simply nerve wrecking. However, shopping for new outfits is her fave part about going back to school.
" The first day of school calls for the perfect first-day outfit and it's the time to make a great impression" Aiko states and we couldn't agree more.
Aiko's Top Tips:
Find versatile items that are easy to layer up
Stock up on wardrobe essentials
A cute handbag and a cute pair of jeans is a must
It's all about layering
Aiko's Top:
Black Frill Sleeveless Crop Top
Term Time Style
Lily Kate France from JoliHouse
Fashion blogger Lily's student style is rather 'unconventional' as she lives at home and studies with the Open University. Nonetheless, this babe loves her pens and clothes and is a pro when it comes to fashion advice.
Lily's fave term style outfit is a sweatshirt and a check A-Line skirt. She's picky when it comes to slogans and therefor prefers a plain jumper. Paired with the knitted skirt and ankle boots, the outfit is a great combo of comfy and chic. We're so in love with the 90s Clueless check knitted skirts at the moment, skirt goals fo days!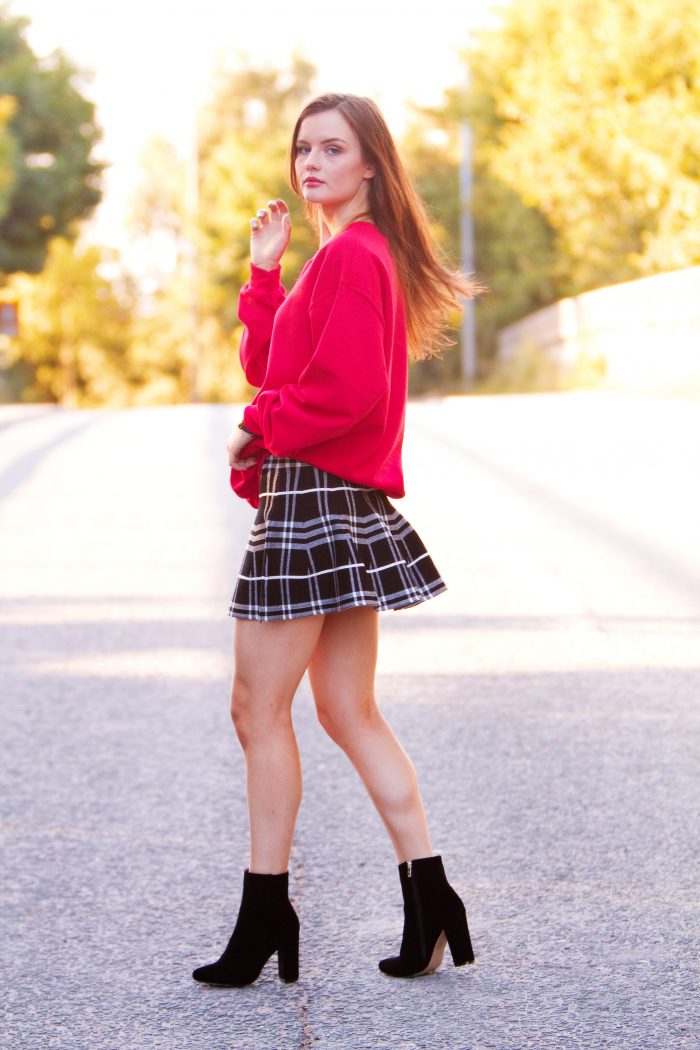 Shop Lily's outfit:
Ultimate Red Crew Neck Sweater
Black/White Check Knitted A-Line Skirt
Behati Black Faux Suede Ankle Boots
The 'Any Season' Dress
Rachel from Beauty And The Bird
Fashion and lifestyle blogger Rachel is all about THE DRESS. Keeping up with fashion and style is important to her and she proves a point that both are doable whilst on a student budget. It goes without saying that students are a tad restricted when it comes to picking up new clothes every season. "However, choosing the right pieces can make all the difference!" so Rachel says and we concur, 100%.
The Floral Wrap Dress caught Rachel's attention because it's super versatile and unique. As she pointed out "anyone can look good in yellow – it's all about finding the perfect yellow shade to suit your skin tone!".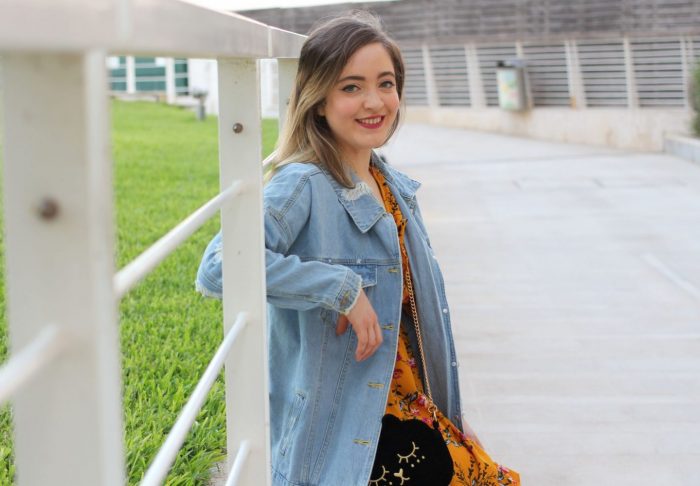 Shop Rachel's Outfit: