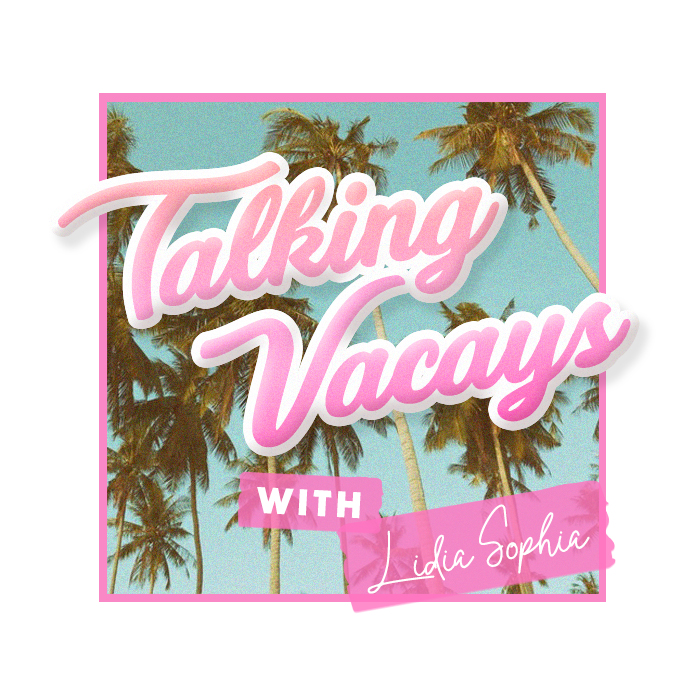 Counting down the days until you can turn that 'Out Of Office' on, or just dreaming of a payday that makes a vacay a reality whilst sitting at your desk in an office sans air con? We feel you.
Talking Vacays With PLT Sorority's Lidia
We caught up with PLT Sorority babe Lidia to talk dream destinations, warm weather style icons and that essential holiday packing hit list.
What 5 pieces do you always need to have in your suitcase?
Crossbody bags (light to carry and all my essentials are always easily accessed)
Sunglasses just make a summer outfit
Comfy trainers, for if you do any physical activities or need to walk a lot
Crop tops take up minimum space in your suitcase
Oversized tees double up as tops and dresses
What are your do's and don'ts when it comes to holiday packing or generally what to wear on holiday?
I always take more bikinis than I actually need, because I love having the choice depending on what I feel like on the day. Last summer I took loads of playsuits on holiday because they are quick and easy full outfits, without having to match your top and bottoms.
My top tip is always taking a beach dress or oversized tee that you can throw over your bikini, then you can go from the beach to wherever else you fancy rather than having to go back to the hotel to change. Another tip is traveling in a lightweight jacket so if the weather abroad lets me down I'm still prepared.
Do you have any smart packing tips?
I get a bit OTT with how my suitcase is organised, I have a separate pile for tops and bottoms so I don't have to waste time pulling everything out of my suitcase when I want to wear a certain outfit. I always roll the clothes that crease easily and scrunch up all my bikinis into the zip-up bit in a suitcase. Bandeau crop tops are always a must in my suitcase because they take up no room at all (hence more room for even more clothes and shoes).
Do you have a holiday style icon?
Kourtney. Kourtney. Kourtney. Kourt K is the one for summer style, she always looks so chilled and comfy yet super extra.
Is your holiday mode more beach bum or culture vulture out to see the sights?
I'm always planning ahead. So, I 50/50 my holidays between seeing as many different sites as possible and then lazy beach and pool days, and obviously trying every restaurant and bars possible.
Best holiday memory?
My most recent holiday to Tenerife was fab, mostly because I crammed so many activities into one week. Jet skiing, boat rides, dolphin spotting, waterparks, shopping, bike riding, restaurant hopping, fancy bars and a different beach every day. I'm a student so I love getting my money's worth.
Any holiday disaster stories?
My holiday with my best friend involved heavy pre-drinking before we even got on the plane, by the time the plane set off we were already both asleep and not even aware when we had arrived. Every night of the holiday involved dancing to excess, and I had to become a first aider to attend to my friend's cuts and bruises from partying too hard. I was so thankful that I always pack plasters, so there's another top tip: Pack plasters guys.
What would be your dream holiday destination?
I would love to go to Mauritius, it is super Instaworthy! Clear oceans, blue skies and funky food. I have just always loved the idea of going to a secluded island.
What would you pack for a beach, city break or festival holiday?
For a beach holiday, as soon as I see a bit of sun I am all about colour. A comfy orange bikini is perf for lounging around the beach, relaxing listening to summer tunes. I always carry all my essentials in a beach bag including a beach dress to throw on to nip to a bar or restaurant with some chunky sandals. Gold accessories and glasses make the outfit more glam, because why not? it's summer!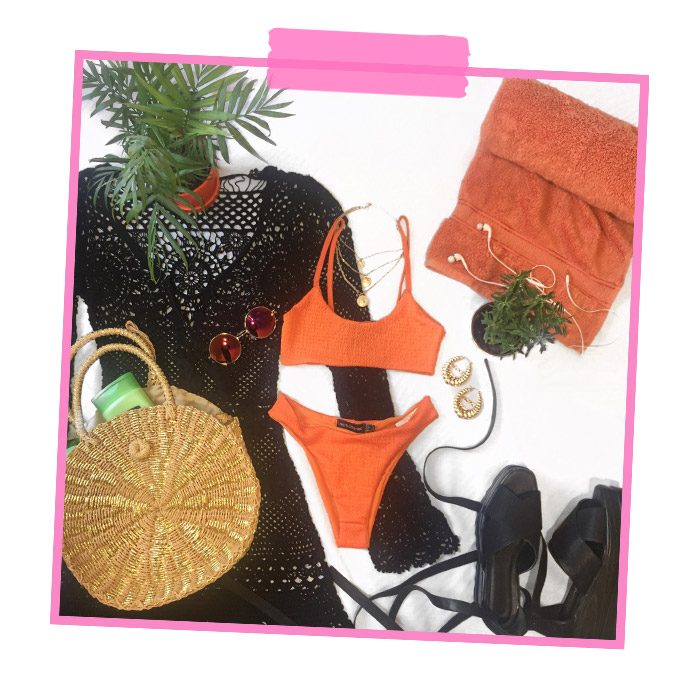 For a city break, a co-ord suit with a comfy tee is perfect for exploring new cities, it's so adaptable you can wear it to a fancy bar or just for a casual coffee. White trainers go with everything, and are fab for walking around all day. I always take nude palettes and lip kits when I go somewhere new because they're just the right type of subtle. Cat eye glasses are a must this summer and make any outfit super chic. Cute rucksacks are the easiest to carry, and I just throw in a book for travelling and a camera to capture all the memories (for insta obvs).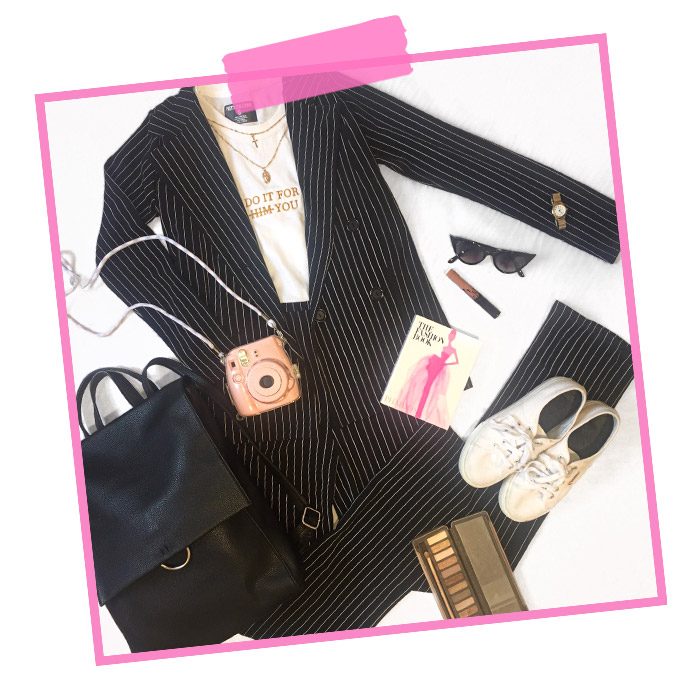 Festival is my favourite kind of season. I usually go for one main vibrant coloured piece such as this Extra Extra Extra jacket and mix it up with loads of glitz. Boots are just a must because you never know what surprises the weather has in store for you. I add a few subtle accessories not to take the attention away from the outfit, and obvs some shades to bring the whole outfit together.