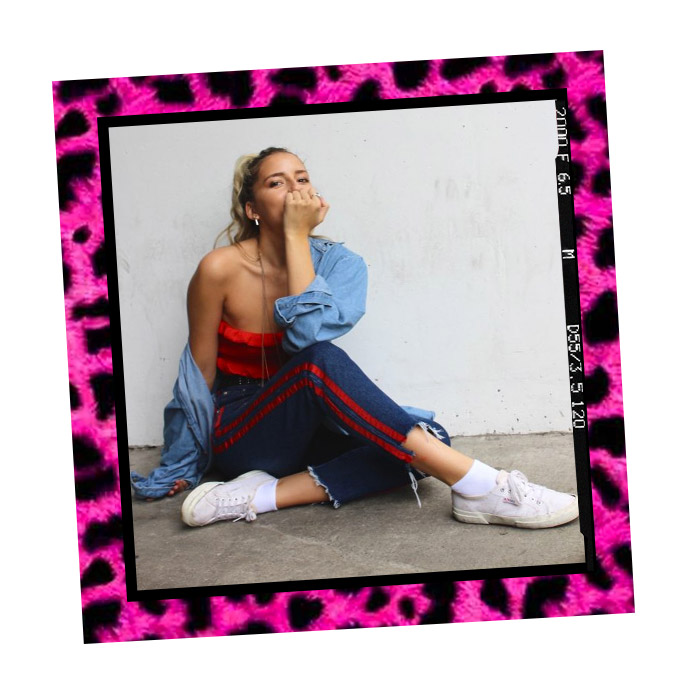 We rounded up our PLT Sorority babes to talk all things matters of the heart for Valentine's Day.
Talking Valentine's With PLT Sorority's Aoife
First up, we caught up with PLTSorority girl Aoife to talk dream dates, bad craic and meeting her boyfriend on Tinder (yep, this really happens guys).
What's your current FB status?
In a relationship with my lovely Scottish boyfriend Lewis, who I met on Tinder! Here's the proof: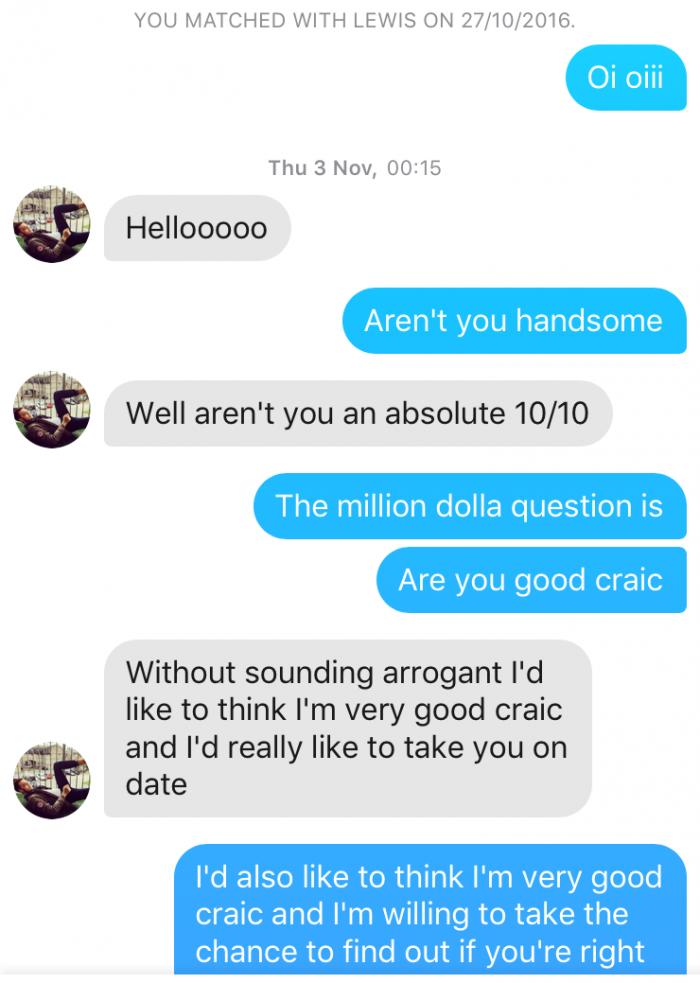 Any date disaster stories you wanna share with us?
I went on a date with a guy and soon found out that his girlfriend had broke up with him the week before. After a few bevs he got emotional and I had to console him. Poor guy… hope he's over it now!
What would you do on girls night?
Girls night would be ordering pizza, watching a chick flick on my projector and getting drunker than we intended to, followed by some Rihanna/Beyonce performances around our flat – all while wearing pjs. Or while performing maybe pjs with a fur coat and heels, you know the usual…
What about a dream date?
The perfect date night would be a Bonfire, fairy lights, music, and drinks. I'd wear mom jeans and a crop top with big hoop earrings!
Hit us with your best Tinder opening line?
Are you from Holland? cuz Amster-dayyyyyum.
Speaking of chat up lines, what's the worst one you've ever heard?
"Apart from being sexy, what do you do for a living?"
Fave cliche romance film?
The Breakup! I've seen it way too many times.
Best dating advice?
When you stop looking the right person will come into your life. What's for you won't go by you and every relationship is a lesson learned and experienced gained so never regret a relationship – good or bad.
If you were making someone a Valentine's Day mixtape, which 5 songs would you have on there?
#1 Poolside – BAYNK
#2 When you dance – Alice Jemima
#3 Fat lady – Sure Sure
#4 Couch potato – Jakubi
#5 Those days – KASSI
Shop all things Valentine's here