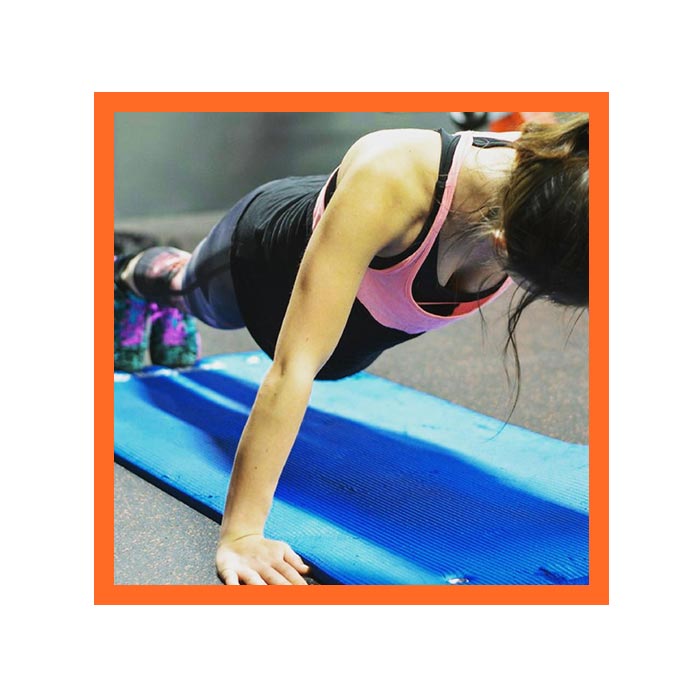 As part of our new year goals for 2018 we're talking to fitness, health and well-being bloggers on what being the best you you can be means to them.
First up in the series dance, fitness and foodie blogger Roslyn Rachel from Flexfit Dance.
Talking Well-being With Flexfit Dance
What does well-being/being the best you you can be mean to you?
For me well-being simply means taking care of yourself, your whole self. Physical fitness plays a part of course, but it's just as much about being in a good place mentally, leading a lifestyle that you're proud of and surrounding yourself with people you love. I also think that 'being the best you you can be' is just as much about how you treat other people than individual or personal goals.
Where does your interest in fitness and healthy food come from?
I grew up taking daily dance classes from a very young age. It meant the world to me and still is a defining aspect of my identity. Dance is all about the how the body can move and with a strong ballet focus, I was exposed to a lot of criticism and fads regarding body image, Â health and diet. So it's always been there in my mind just not always in the best way
The strange thing is that at school I was the last person you'd expect to go into this industry. I was a geek and a bookworm and I hated PE with a passion. But as I grew older and stopped dancing as much, the transition to gym-going seemed to happen almost without my realising it! When I did my PT qualifications I was finally able to learn the facts and the science behind health, fitness and nutrition and I was desperate to put this to good use. As a Personal Trainer, I always love working with dancers because they're so in-tune with their bodies.
Why do you think getting fit and eating well is so popular right now?
Because every day it's getting more and more accessible. Once upon a time Personal Trainers were only for the rich and famous, but now everyone has access to all this information through the internet and social media. You see someone else trying out a new class or a fun recipe on Facebook or Instagram and immediately want to try it out yourself. It spreads like wildfire!
Do you have any rituals to boost your mood when you need a lift from the stresses of everyday life, when you're feeling low etc?
No rituals as such, although I always like a good heavy lifting session when I'm stressed or frustrated! Nothing gets out the aggression like a good deadlift! Other than that, a hot shower, a cup of tea and a chat with my mum or best friend will always sort me out!
What's your favourite cheat treat?
I love a good cheese and marmite toastie.
Where do you get your recipe inspo from?
Nowhere in particular if I'm honest, I'm very much a throw it all together and hope for the best kind of person. I like looking in cookbooks for the pictures (Bill Granger and Yotam Ottolunghi are my faves) but I'm terrible when it comes to actually following instructions!
What keeps you motivated to work out/keep in shape?
I always feel happy and energised after a good workout and this feeling is what motivates me more than wanting to look a certain way. When I'm ever feeling demotivated or down, it's my clients that give me the pick-up that I need, without them even realising it. I just see how hard they work and how much effort they bring to every single session and I'm just like, well if they can do it, why can't I?
Share your favourite recipe with us?
Nut Butter Banana Berry Pancakes! (with or without protein). I was SO proud the first time I made these as my creations aren't always very photogenic, but these looked good and tasted even better! The full recipe is over on my blog here but you essentially just whisk together bananas, a couple of eggs and a tablespoon of ground almonds for the batter, fry them up in a pan with a little coconut oil and then go all out on the nut-butter and berry toppings! Thinking about them now is making me want to make some more.
What key ingredients should everyone always have in the kitchen?
Breakfast is my favourite meal of the day so I always have to have a supply of Greek Yoghurt, Peanut Butter (of course) and oats- I try to keep a good stock of berries in the freezer too! In terms of cupboard essentials, I'd go for eggs, canned tuna and some form of cider or wine vinegar for salad dressings.
What advice would you give to any newbies getting into health/fitness?
Take your time and try as much as you can; weightlifting, swimming, dance classes, whatever. Find what it is that you genuinely enjoy and do it for the love of it, not just because everyone else is doing it too. That way, it'll become a habit, and it'll stick.
Get inspired with all things well-being here.