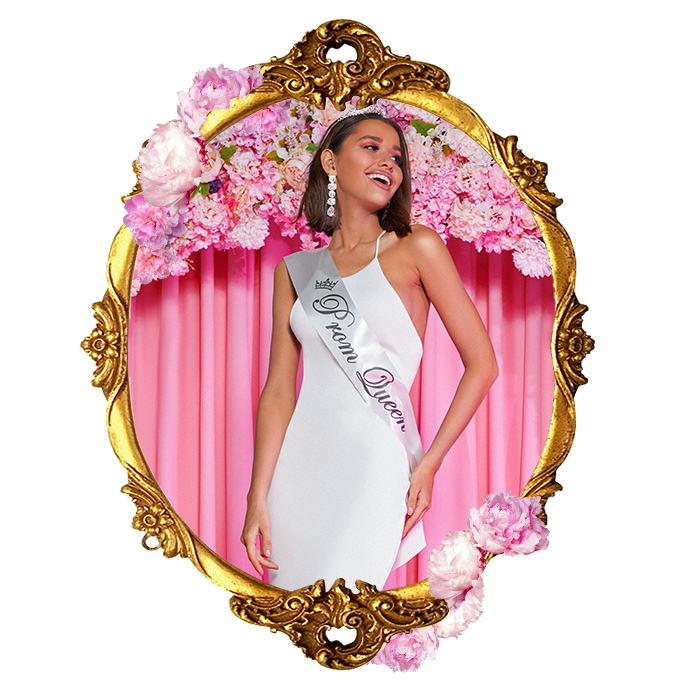 For our non-US honeys out there, the world of prom and exactly how much of a big deal it is might be a bit of a question mark to you. To help clear things up, we've broken down prom for you with the answers to 6 key questions when it comes to the big night to get you clued up.
The 411 On All Things Prom
From the traditions. to what to wear, to the right accessories, here's the lowdown on all things prom night.
#1 So, like, what IS prom?
Prom, or if we wanna get real offish, a promenade dance, is a semi-formal dance or gathering of high school students. Typically the most major deal in the US of A, however, in recent years the tradition of prom has spread across international seas. With all the fun our American friends are having with their proms other countries wanted to get in on the action too, with even our home UK turf wanting in on the night.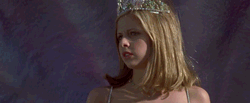 #2 Is it important?
Not life or death important nah of course not BUT to some, it can feel that way. Let's face it, as a teen your school life is pretty much your whole life and the world as you know it, so prom can feel like a pretty major event. Many see it as a right of passage and "coming of age" ceremony, with prom acting as a closing chapter on a pretty important part of your life. Basically, it's as important as you want it to be and personal to you.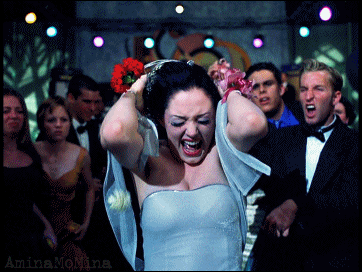 #3 When is it again?
Obv the actual dates of when prom is will differ school to school and country to country, however, prom night usually goes down at the end of senior year. In the US, prom season tends to start in spring at the end of March, running through to early June. Similarly, in the UK prom season tends to be held in June or July, around the end of exam time or the end of term.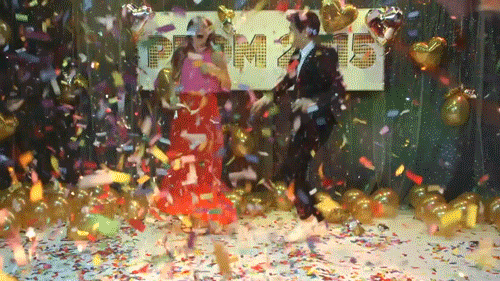 #4 What's the dress code sitch?
What to wear to prom is generally a pretty big deal. Particularly in America where, for the average high school student, this is possibly the biggest and most important decision they've had to make in life to date. This is your excuse to get real dressed up and look and feel fancy. If this is your vibe, then we say go for it! I mean, how often do you get to wear a ball gown in life and feel like a princess? Not enough, right?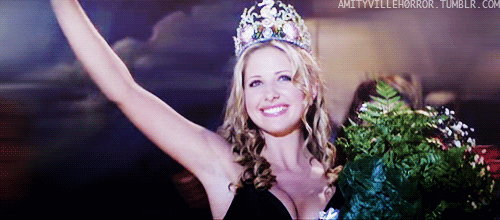 #5 To boutonniere or not boutonniere?
We know what you're thinking – a what now? If you're more familiar with the term corsage, the boutonniere is basically the male equivalent – as in a decorative floral accessory worn by guys on their blazer jacket. The boutonniere is bought for the guy by his date and often matches the colors and style of his date's corsage. In the US this is much a must-do and would be a total faux pas for your date to turn up at your door to escort you to the big day without one.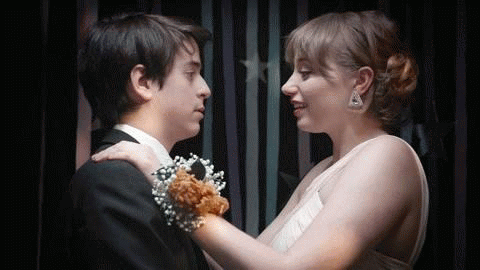 #6 Is there some sort of dance I should know?
When it comes to the question of how should you dance at prom, the answer is, however, the heck you like! Obv the idea of slow dancing with your crush at such a pivotal event might fill most with dread but it's all part of the experience. If upbeat is more your thing it might be kinda cool to learn some currently "trending now" dance with your besties though to unexpectantly pull out of the bag at a quiet moment…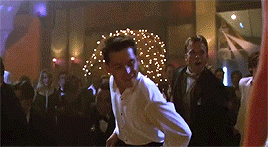 #7 Can I only attend if I have a date?
Contrary to the belief you might have ingrained in you from watching way too many 90's American teen movies; you can go to prom alone. Better yet, ditch the idea of significant other altogether and round up your best squad. Going with your pals guarantees you a stress-free experience, you'll have the best time and let's face it; no one has your back better than your BFF's.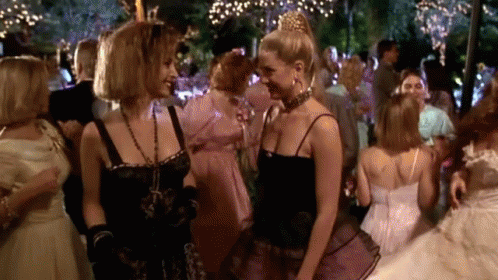 Happy prom babes!
Images sourced from GIPHY.com