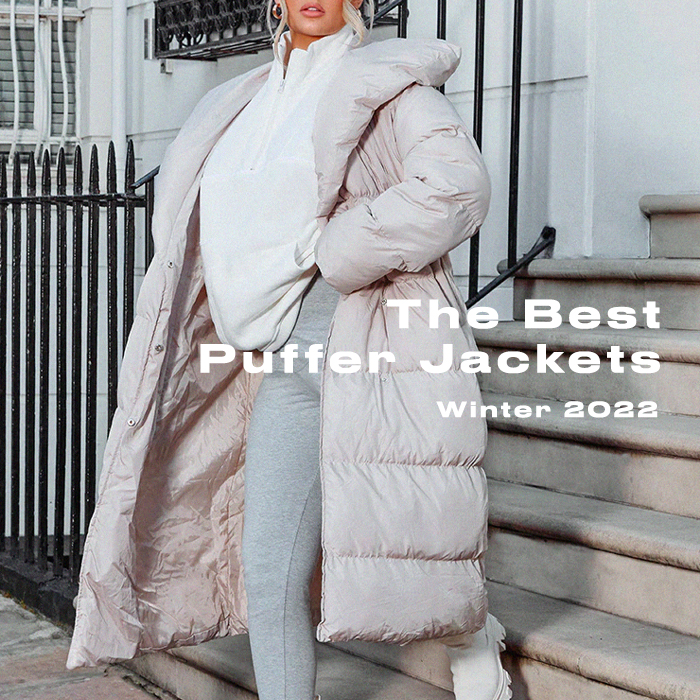 With winter on its way, we're bringing you all the PrettyLittleThing puffer jackets that'll have you covered for AW/22 onwards.
Think cosy outerwear that's both warm yet stylish. No matter your vibe, these are the best puffer jackets for 2022.
First of all, why are puffer jackets so popular?
With the likes of style queen Hailey Bieber serving serious puffer coat inspo, its no surprise puffers are such a hot topic this season.
 Emily Ratajkowski has also been spotted styling puffer jackets and honestly, we're obsessed with the duvet day vibes. Off-duty never looked so good!
With such a spike in puffers for winter, it might have you questioning if puffer jackets will continue to be in style for 2023?
As we all know (blue Monday, we're looking at you), the cold winter weather sticks around, this plus fashion forecasts mean puffer coats will (thankfully) continue to be popular in early 2023.
Questioning which puffer jacket to buy? No stress!
We know it can be hard to pick just one with so many winter coats available to add to bag.
That's why we've done the hard work for you, meaning shopping for a PLT approved puffer jacket is easier than ever.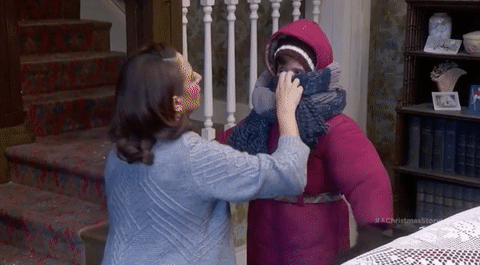 No fashion mistakes here!
So, lets get to it…
Are puffer jackets good for winter?
Warm winter coats are a must-have and we'd say puffer coats (up there with the classic teddy bear coat) are THE go-to style for winter 2022.
Which puffer jacket is best?
This all depends on your vibe!
If loving the Hailey Bieber look, opt for a cropped oversized puffer jacket like the following.
With chevron quilting and toggle cuff, creating that off-duty model look is effortless.
 To achieve the clean girl aesthetic wear with jeans, cargos or leggings, sleek bun and sunglasses.
Stone Toggle Cuff Chevron Quilted Puffer Jacket
Timeless black is another go-to when it comes to your puffer coat collection.
Black Padded Oversized Zip Up Puffer
We are obsessed with this nylon panel puffer – the coffee run never looked so good!
Slate Grey Soft Touch Nylon Padded Panel Longline Puffer
If you're all about a trend led look then a puffer jacket with a pop of colour has got to be on your wish list.
Laidback casual outfit your vibe? Style with a oversized hoodie and matching joggers.
Heading out out? Opt for faux leather trousers and winter worthy ankle boots.
Blue Detachable Scarf Detail Cropped Puffer Coat
PRETTYLITTLETHING Green Hooded Bubble Puffer Jacket
Orange Faux Leather Cropped Belted Hem Puffer
Need a practical puffer that you can wear for mid-week uni lectures yet can be worn at the weekend too?
Then this maxi puffer coat is a must-have. We predict it will be your new go-to winter coat.
Plus, with detachable sleeve and hem you can switch up your style in seconds! Iconic.
Black Detachable Sleeve And Hem Maxi Puffer Coat
Say yes to neutrals with this Molly-Mae approved maxi puffer.
Taupe Chevron Quilted Maxi Puffer Coat
Patent please! Seriously this patent puffer coat is major.
Style with oversized scarf, denim jeans and chunky winter boots – perfect.
Black High Shine Oversized Padded Panel Longline Puffer
Which puffer jackets are the warmest?
Due to the oversized fit of any puffer jacket, plus the additional fabric to achieve this style, all puffer jackets will be warm and cosy!
If wanting to feel extra snug this colder season we'd recommend a teddy lined puffer jacket.
A jacket that's essentially like wearing a blanket? We're sold.
Khaki Borg Contrast Panelled Puffer Coat
Camel Borg Contrast Panelled Puffer Coat
Shop By Height
If you're a 5ft4 or under then these petite puffers are for you!
Petite Sage Green Peach Skin Pocket Detail Puffer
Petite Hot Pink Oversized Attached Mitten Puffer
Blessed with super model height but cursed with awkward sleeve lengths and short hemlines? We got you!
These puffers will be perfect if you're 5ft9 or over.
Tall Khaki Diamond Quilted Puffer
Tall Chocolate Brown Long Puffer Coat
More PrettyLittleThing puffers we're loving right now!
RENEW Cream Toggle Detail Puffer Jacket
Sage Soft Touch Nylon Padded Panel Longline Puffer
White Textured Oversized Panel Padded Puffer
Oatmeal Sport Pocket Front Hiking Puffer Jacket
Cream Nylon Oversized Curved Panel Wadded Puffer Jacket
Black Maxi Bubble Puffer Jacket
Shop all puffer jackets here.
Now your covered with all the cosy coat vibes, why not plan a trip to the Christmas markets?