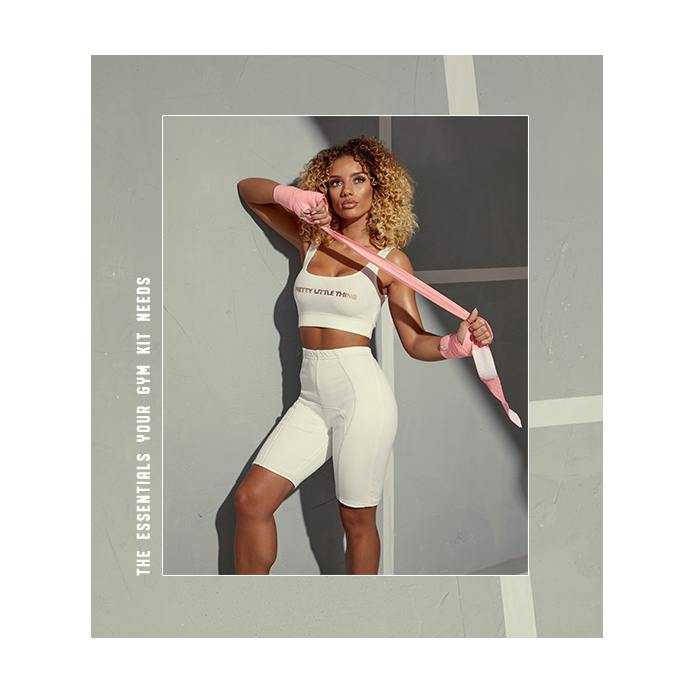 We're now a few weeks into the New Year, so we are SURE everyone is still smashing their NYE Resolutions. What you will come to realise is, smashing the gym 2/4 times a week can be demanding and you need to correct gear – this is where we come in.
The Essentials Your Gym Kit Needs
Having the gym basics and essentials is necessary to keep up you're goals. Working up a sweat at the gym is GREAT but it also means you have hella washing to do 24/7. So, you need a few outfits to keep you ticking over. Here is what we think your gym kit needs.
The Ultimate Leggings
These Black Basic Gym Leggings are perfect for all things active. Having these staple leggings in your gym bag is perfect to pair with a more vibrant gym top/trainers and you can wear them all year round.
The Winter Top
Exercising in the winter period can be hard for two reasons. 1) It's freezing and 2) Exercising when its dark so early can be really hard to motivate yourself. This top = NO excuses. Make sure you have a Long Sleeve thicker gym top for those colder times so you can push through!
The Summer Top
When the temperature cranks up in the summer periods, having breathable comfortable clothes is a must. This Breathable Sports Vest is perfect for the hotter periods with the back and arms being exposed.
The Bag
As we're talking about all essentials to go IN your gym bag, we think the gym bag itself should be pretty killer and convenient also. This White  PLT Duffle Bag is perfect to stash all your gym necessities in and to do it in style.
The PLT Towel
The final piece that is needed for all the girls who go in and go in HARD. This PLT Gym Towel is the perfect piece for your gym bag if your a yogi babe or a firey CrossFit fanatic – perfect for a hardcore gym sesh.