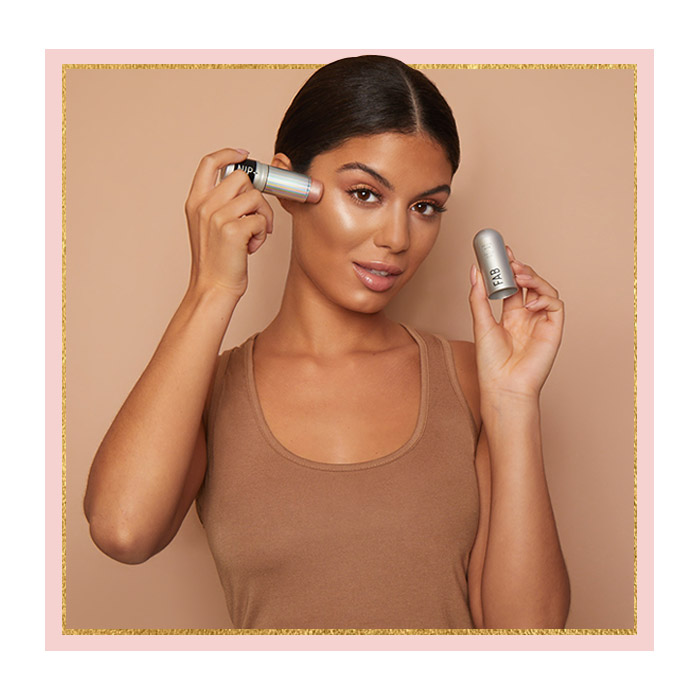 Your favourite skincare brand is back, and this time they have an entire range of stunning make up with the best ingredients to have you looking and feeling like your best self! So fix up, look fab and feel flawless with our top picks!
8 NIP+FAB Beauty Buys You Need
1. Priming Sheet Masks
Create a flawless base and prep your skin for application with NIP+FAB's Primer Masks. Developed with a complex of powerful ingredients, these Primer Masks take care of your skin and your make up all in one!
Can't get enough glow? The Ultra-Illuminating Dewy Primer Mask instantly smooths skin and allows for even makeup application whilst delivering killer hydration to skin for a dewy, healthy looking finish.
The NIP+FAB Make Up Mattifying Oil Control Primer Mask uses powerful antioxidants, amino acids to not only control shine but also hydrate skin – reducing the production of oil and creating a soft, plump base.
2. Erase Dark Circles and Blemishes
Enhance your complexion and blur out imperfections with NIP+FAB's Colour Correcting concealers. Say goodbye to dark circles and hello to a replenished, healthy and wide awake look with shade Terracotta. This warm orange toned concealer combats tired eyes and ageing blue undertones to produce a stunning even-toned base. Tap shade Peppermint over blemishes and redness to neutralise irregular skin pigmentation and leave your skin looking picture-perfect in a flash.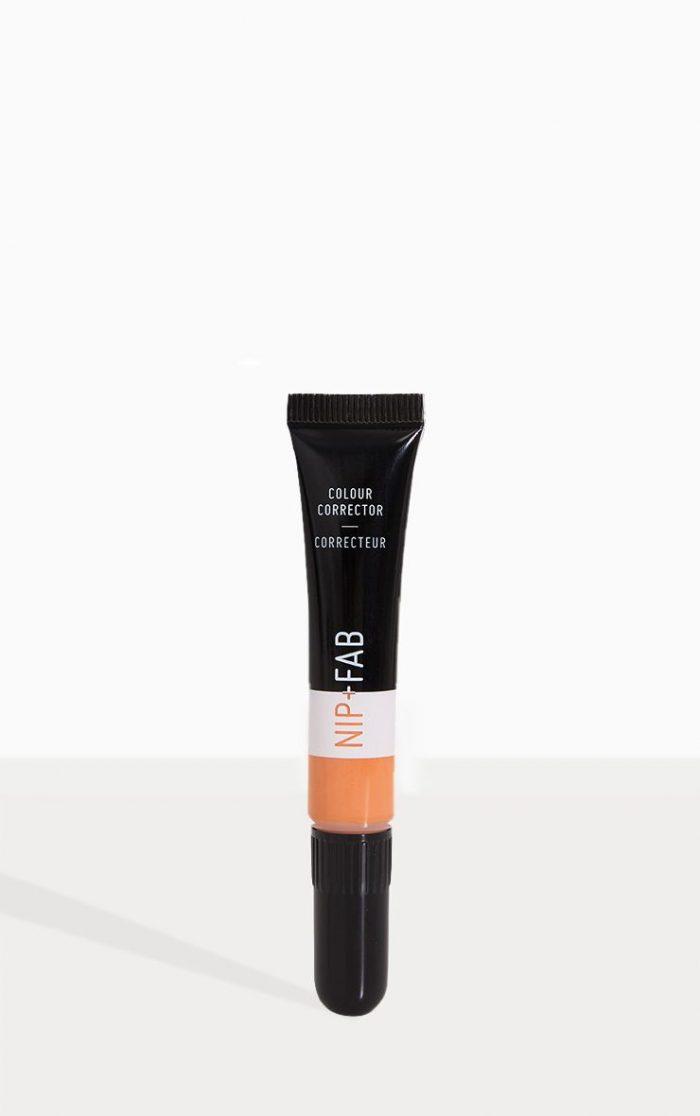 3. No-Filter-Necessary Foundation
Meet your new makeup staple, sure to guarantee #Nofilter status. NIP+FAB's range of foundation, in a variety of shades uses skin blurring effect to create the ultimate smooth base. A light liquid texture means a little goes a long way and keeps you looking your best all-night-long.This medium coverage foundation will leave you with a photo-shopped effect complexion so that you can achieve flawless, selfie-ready skin in seconds.
4. Define & Enhance
Use the Definition Fix Stix to carve unstoppable cheek bones and perfectly sculpt your face. With easy application and buildable formula you can enhance your best features in a hurry. Pro Tip: apply the Definition Fix Stix to your cheek in a 'C' shape motion, before lightly blending in an upwards motion to achieve Angelina Jolie-esque contour goals. After blending out cream contour, set with a contour powder of a similar shade to deepen. We love the NIP+FAB Contour Palette as it has a range of shades to choose from, go for a light day time beat or seriously enviable definition by night.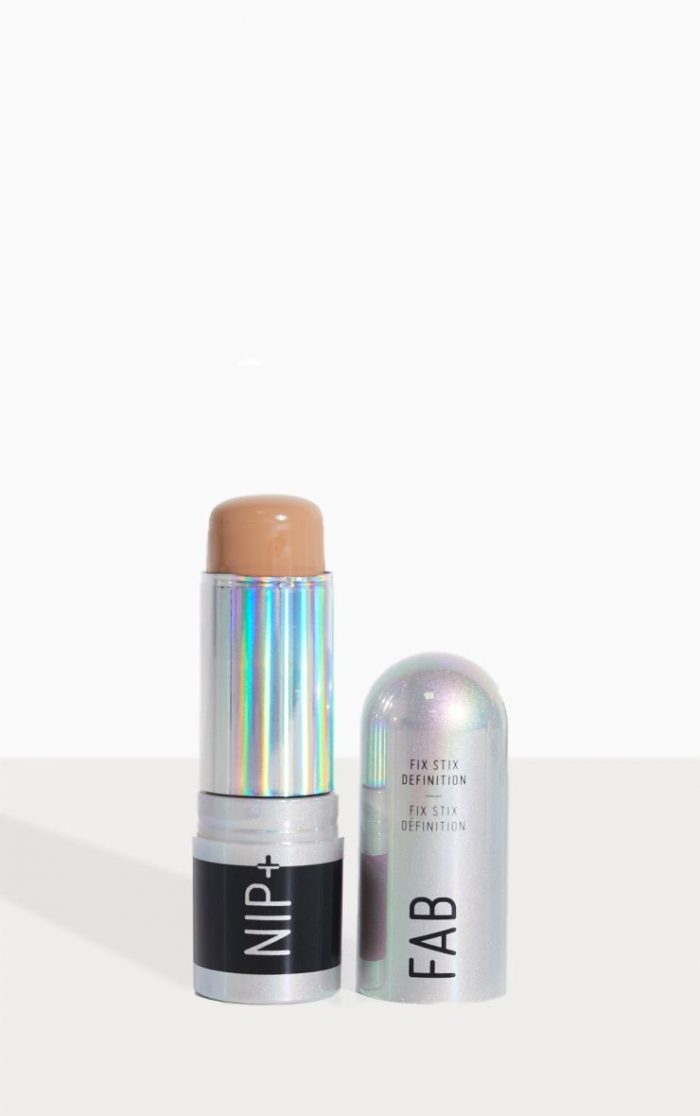 5. Photo-Flawless Highlighter
Girl, we'll have you shining like a freshly glazed donut with NIP+FAB's Fix Stix Glow! With a glossy wet-look glow and fine shimmer particles you'll be turning heads wherever you go. Formulated with skin-loving jojoba oil and vitamin E, these highlighters not only intensify glow, they also nourish your skin. The handy stick design and creamy, blendable formula makes this highlighter stick the ultimate travel accessory for that big night out with the gals!
6. Glow-Boosting Blush
You don't need a man to make you blush when you have NIP+FAB's blushes, offering unreal pigment in a range of hues. The Blushed Blush Palette is the perfect all-rounder, with a range of shades from delicate pinks, soft corals and deep rosy nudes to give cheekbones an extra pop of colour. For the ultimate au naturale no-makeup-makeup look the Fix Stix Blush in Apricot is our go to for a lightweight, dewy flush of colour.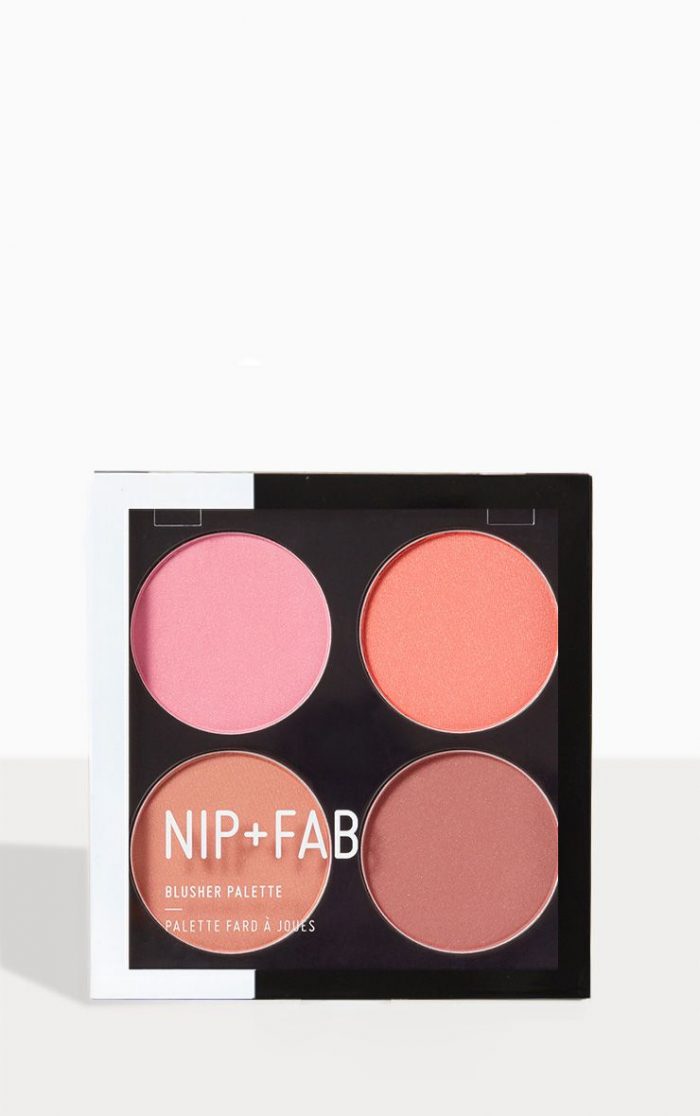 7. Draw Attention To Your Eyes
From an intense smokey eye for the club, to a lightly contoured crease for work-time wear, NIP+FAB's Fired Up Eyeshadow Palette is our go-to! With 12 amber-hued shades – including warm browns, burnt oranges, smoky purples and peachy shimmers you can take your look from day-to-night in a flash! With 6 creamy matte shades for the perfect transition shadow and 6 shimmer shades for blinding inner eye highlight and all over lid washes of colour. In the most on-trend shades this palette is a NEED for your eyeshadow collection.
8. Set It And Forget It
Setting your beautifully adorned face is a must to make sure you stay fresh all night long. For you girls with oil control issues, the Mattifying Fixing Mist will combat shine without drying out skin. Spritz as the final step in your routine to give your makeup look longevity and zero surface shine. As the months get colder skin can dry out, our holy grail must-have product is the Illuminating Fixing Mist.vProviding intense hydration and a fine mist of light shimmer to give you that 'glow from within' look, we can't get enough!