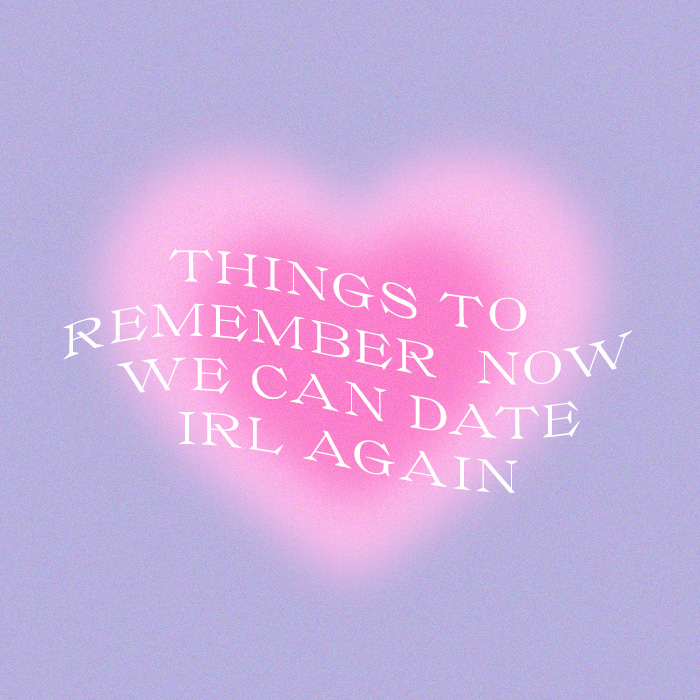 This is not a drill, it's happening!
Things To Remember Now We Can Date IRL Again
Now lockdown restrictions are almost completely gone, dating IRL is a thing again and we'd be lying if we said we didn't have mixed feelings about this.
Nothing says getting to know someone like a first date from the comfort of your own home without the awkwardness of asking them to leave!
However, we knew this wasn't going to last forever (cries in lazy girl).
Got a date lined up that's actually in person? Peep below some things to remember ahead of the big day!
Bye Bye Pyjama Bottoms
If you've been virtual dating at all since Miss Rona, then you've probably had the odd Facetime or Skype call with potential new beaus.
On screen we've been showing off a curly blow, soft glam and a top fresh out of the wash, but our bottom half has been exclusively joggers or pyjamas…
WE believe comfort is key, but for dating IRL we'd probably recommend you whip out your fave jeans or at least your joggers that aren't covered in stains (no shame here).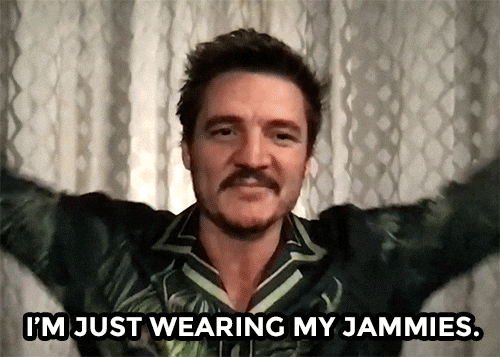 Looking Good, Smelling Amazing
Another perk of virtual dating was not having to worry about what you smell like…
Now we're not saying you sat chatting away having not showered for three days, but if you'd just had a big dish of pasta with a side of cheesy garlic bread then your date would be none the wiser!
So make sure your handbag essentials include some chewing gum and potentially a travel size perfume, because there's nothing more alluring than smelling delish!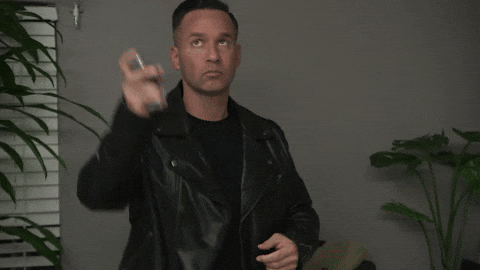 Leaving Them On 'Read'
When the conversation has flopped or you're just not feeling like talking, the beauty of simply closing your messages is a joy we really took advantage of.
IRL, it's not that easy to walk away from a boring chat about his year abroad or how he doesn't believe in veganism so you've got to come prepared!
Small conversation starters are a great way to avoid the awkwardness and move the convo along, or if you're really not feeling it then you'll need to read the next step…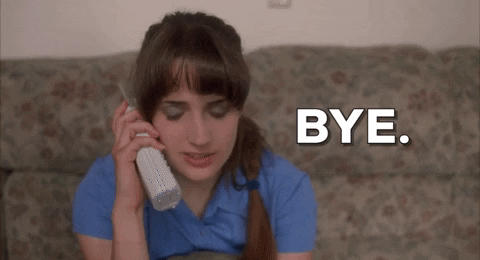 BFF On-Call
A tale as old as time, having your bestie on stand by for an emergency phone call.
There really is no saving grace quite like the old 'OMG my pet has a limp we need to rush him to the vets!' or 'I've broken my ankle, need to go to A&E and you're the only person who can come with me'.
A call you don't need when virtual dating, but a necessity for an in-person date – especially if it's a first date and you have no real idea on how it's going to go.
Get That Fire Exit Door…
As we mentioned, 'leaving' a virtual date is A LOT easier than leaving a date in person – simply end the call, close the app or go the whole hog and unmatch them.
But regardless of how polite you may be and how bad you feel for them, you have every right to get up and go!
Whether you're feeling uncomfortable or just aren't vibing with them, there are zero rules to say you have to stay on a date for a certain amount of time.
Reason or not, you are your main priority and can leave if you're not feeling it.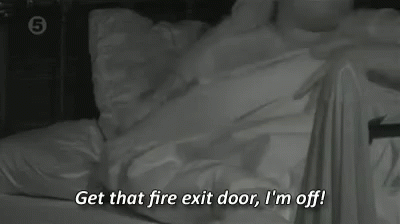 Check out what to wear on a first date here & for even more post-lockdown dating tips head here.