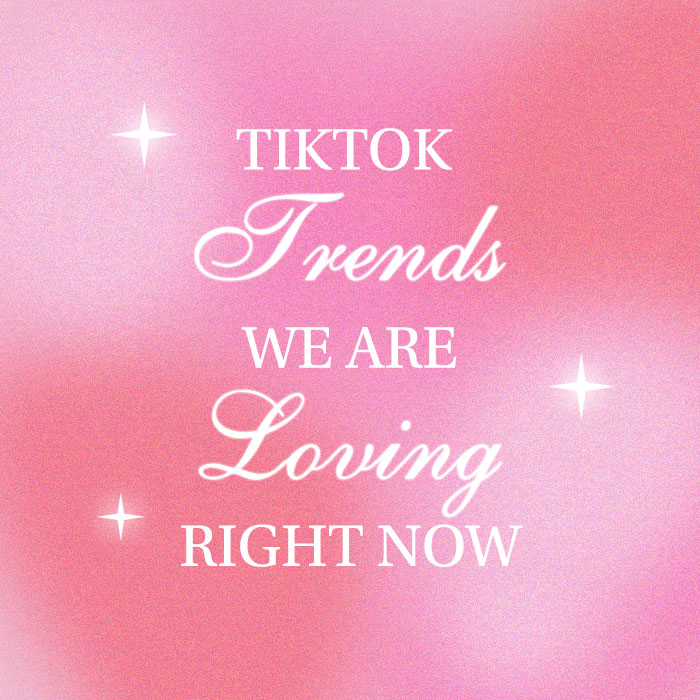 TikTok beauty trends you need to know about!
TikTok Beauty Trends We're Loving RN
Today we're rounding up the top TikTok beauty trends right now.
From next level beauty looks to hacks that you seriously don't want to miss!
Start scrolling now to find out more.
Siren Eyes Vs. Doe Eyes
The TikTok battle between siren and doe eyes has been a hot topic recently, but what's the difference?
Siren Eyes
A new take on the classic winged liner look. The siren eye makes for a elongated almond-eye look.
Think feline style eyeliner that creates a seductive vibe.
Achieve the siren style by keeping your liner super thin and just on the outer corner of your eyes, apply a half lash to complete the look.
Doe Eyes
Soft style makeup that enhances the size of the eye. A more rounded shape with natural, muted eyeshadows.
Get the look for yourself with a matte brown eyeshadow and white liner along your bottom lash line.
Maybelline Sky High Mascara
A product that is EVERYWHERE thanks to TikTok is the Maybelline Lash Sensation Sky High Mascara.
With exclusive fanning brush and ten layers of bristles, the Maybelline mascara is able to pick up each and every lash resulting in next level results.
Lashes that look like lengthening falsies without the faff? We're here for it.
The product originally sold out repeatedly after going viral but of course we have you covered here at PLT.
Maybelline Mascara Lash Sensational Sky High Volumizing and Thickening Eyelash
Eyelash Curler Eyeshadow
Continuing with eye looks, the eyelash curler TikTok trick has legit got us all questioning why nobody thought of this sooner…
Influencer Lenka shared a TikTok showing how she uses her lash curler to create a timeless look in just three easy steps.
#1. Use the curved edge of the eyelash curler to mark a perfect line along the crease.
#2. Use the handle to create a straight wing on the outside of the lid.
#3. Simply join the two together and blend.
Talk about an absolute gamechanger of a beauty hack, thank you Lenka!
Glass Hair
Say cya to frizz thanks to this viral TikTok product!
The Color Wow Dreamcoat Hair Treatment has had TikTok users coveting.
Think super-shiny, ultra-smooth hair that almost resembles glass thanks to its luxe feel.
With heat-activated polymer technology all you have to go is blow dry your hair hair – no straighteners needed!
The Color Wow Dreamcoat acts like a mini Keratin treatment to transform all hair types.
Iconic right?
Color Wow Dream Coat Anti-Frizz Hair Treatment Spray 200ml
You can also shop the entire Color Wow collection onsite here.
Colour Correcting Blush
A personalised blush at no extra cost? Obvs, it's a yes from us (and the whole of TikTok).
Colour correctly blush has been a huge hit on the platform recently with TikTokkers trialing out different products to see how it sits on their skin.
Best believe that seamless blend is beauty goals!
PRETTYLITTLETHING PH Color Changing Powder Blusher 03 Colour Changing
Clean Girl Makeup
You guessed it, the clean girl aesthetic!
Sun-kissed skin, feathered brows and glossy lips – A effortless no makeup makeup look.
Check out our previous post to achieve the clean girl look easily.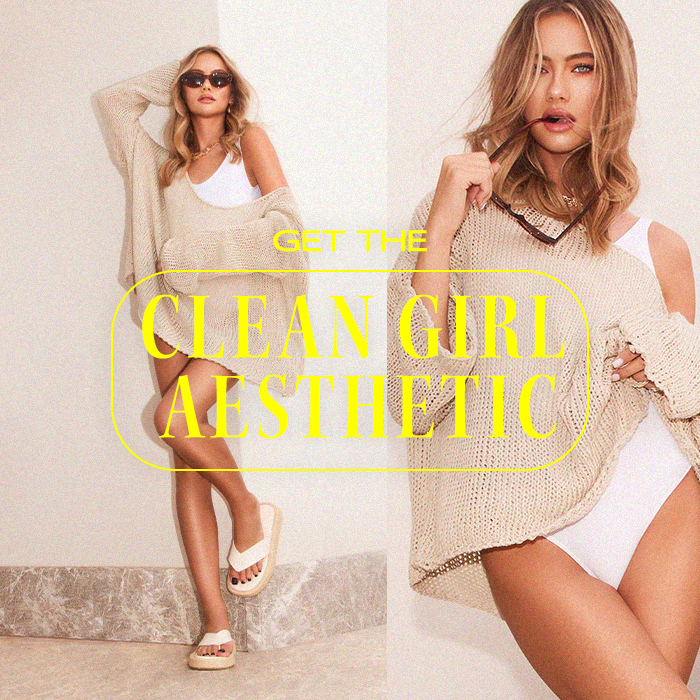 Loving TikTok trends?