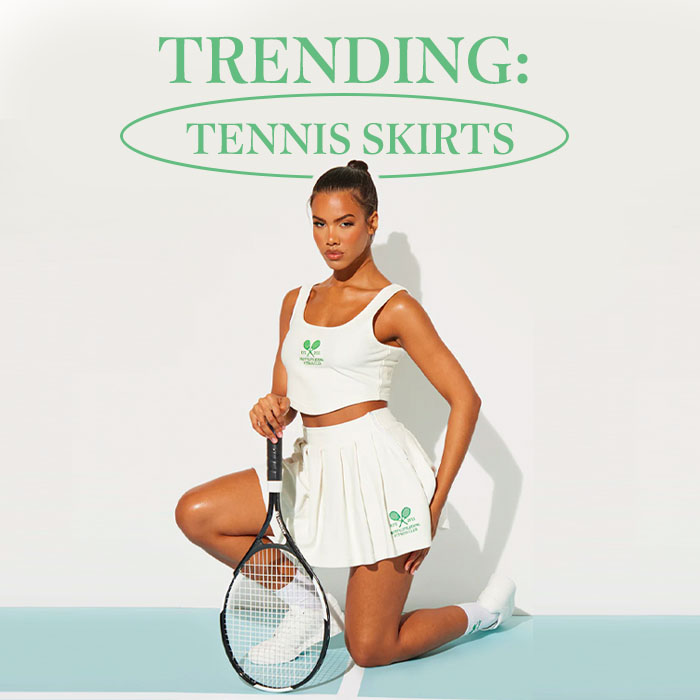 It's tennis skirt season baby!
We are soooo glad tennis skirts are in because we are OBSESSED with theses super cute pleated skirts for every kind of occasion.
TRENDING: Tennis Skirts
90s is really making a come back and we are so into it especially when it involves mini skirts as fun as these ones.
Not sure how to style your tennis skirt? Don't worry doll we've got it covered.
Keep your style in check!
We love this super on-trend mini skirt and it is giving serious 90s chick flick vibes.
Pair with a white sweater for a cute and cosy style.
It's not always the bigger the better sometimes keep it small!
Now this micro tennis skirt is seriously NAILING this trend.
Style this belted skirt with a cute crop and heels for a chic night out style.
It's giving sporty chic!
This simple pleated tennis skirt is the perfect addition to your wardrobe.
Wear with everything from a coordinating crop to a oversized sweater for the perfect everyday look.
Pretty in pink? Always.
We are seriously crushing on this baby pink micro tennis skirt and so will you.
Keep it cute with a cropped tee and some chunky heels to really nail that 90s look.
Shop all skirts here!
Loving the fashion trends? We got you.