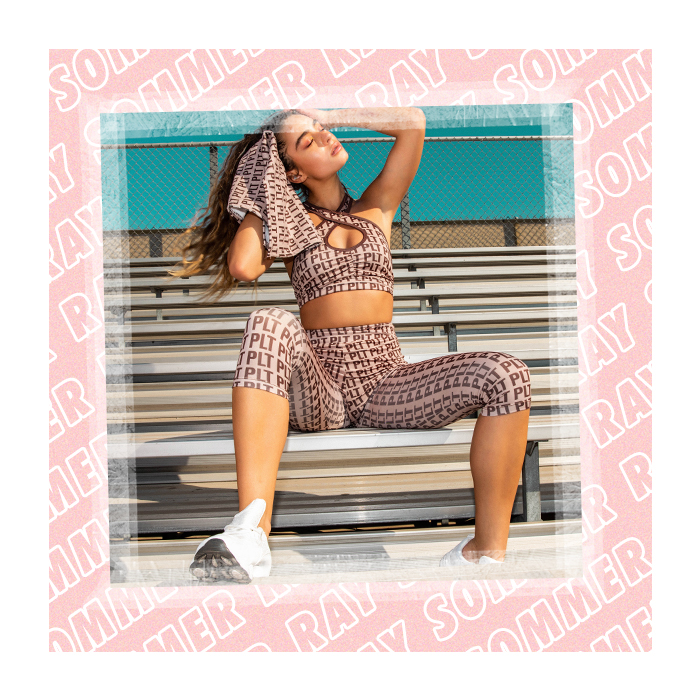 To kick start your autumn workout routine we recently dropped a new edit of seriously essential PLT Sport, starring none other than fitness fanatic and all round body goals; Sommer Ray. We recently caught up with her to talk all things working out, so naturally, we had to ask how to get a seriously peachy butt like hers.
Sommer Ray's Fitness Secrets
Here's what she said. Take some advice from the pros as Sommer talks favourite workouts, how to stay motivated and the one thing you should never do at the gym.
How important is fitness and working out to you?
Health is a number one priority to me. If you're not in good health, nothing else really matters.
What does a typical week in workouts look like to you?
I usually take Saturday or Sunday off, sometimes even both Sunday and Saturday to let my body rest. But workout Monday-Friday.
Do you have a fave workout to do?
Quads and glutes are def my fave! And I typically prefer working out with weights for sure.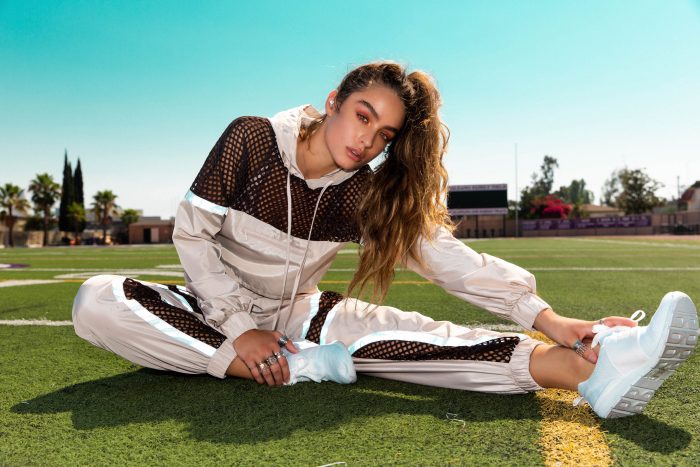 Shop the look:
Ok, tell us – how do we get a butt like yours?
I always tell girls, if you are constantly chasing to look like someone else, you'll never be happy with yourself. Be you and stay true to yourself and work on the best version of YOU. Work for the best booty you can get to your ability and you'll be truly confident.
Tell us 5 songs you always need on your workout playlist?
Holiday and Lucky Star by Madonna, Super Bass by Nicki Minaj, Eye of the Tiger by Survivor and Get Free by Major Lazer
What's one thing you should you never do at the gym?
Have bad form!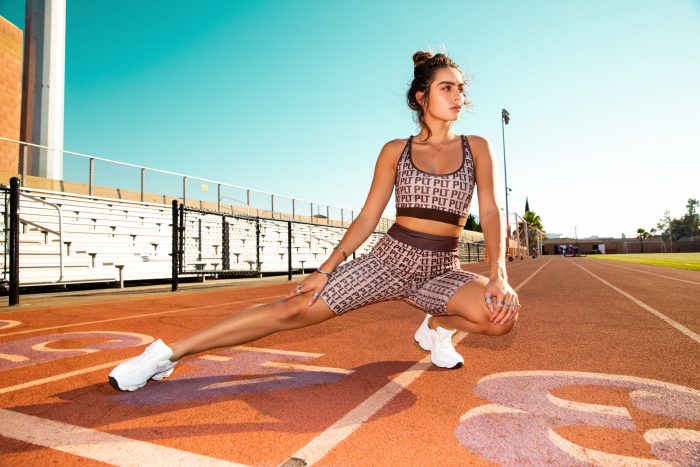 Shop the look:
How do you stay motivated when working out is the last thing you wanna do?
The hardest part is just getting up and getting to the gym and then the rest is fun for me because I honestly love working out so I just suck it up and get there.
Tell us your favourite motivational quote?
The quote that I've always used my whole life and I've always had in my bio on my IG account is; "dreams don't work unless you do".
Be honest, if you miss a workout day – how hard are you on yourself?
There's always tomorrow to kill it and life's too short to worry about little things like missing a workout. Positive vibes only lol.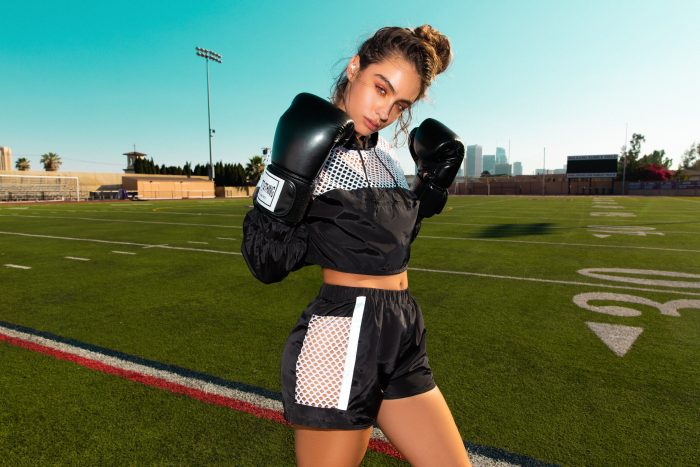 Shop the look:
What's your favourite cheat treat?
Probably ice cream, my fave thing to do is get vanilla ice cream and crush Oreos into it so gooooood.
How do you spend your downtime?
Watching the tv show Friends – it's the best to get your mind off things and have a good laugh & chill out. Also, I love a glass of wine in the jacuzzi.
Wanna see more from Sommer Ray? Keep up with her here