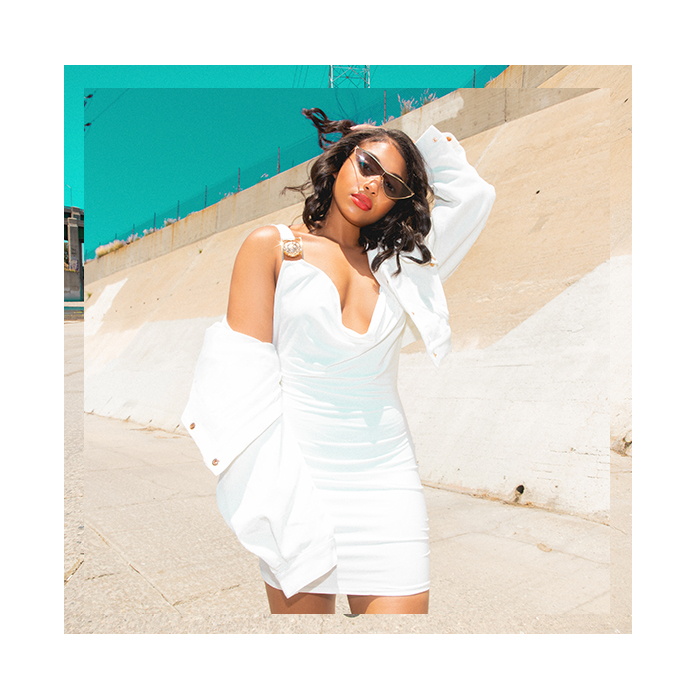 Unreal babe Lori Harvey is blowing up on the world's radar as the one to watch on the modelling scene right now.
Her Instagram game is so strong she be serving us up look after look but homegirl knows a thing of or two about good music too.
What Lori Harvey Is Listening To Right Now
We caught up with her to talk all things music with her fave 6 songs from her personal playlist that give her all kinds of feels. Check out what she's currently vibing and why below.
For when you wanna go hard at the gym
Track #1: Travis Scott – SICKO MODE
Why do you love it? I love to listen to this in the gym, the different beats definitely keep me going during a workout and help push me to my limit.
When you're pre-drinking with the girls
Track #2: Drake – Nice For What
Why do you love it? This song gets me excited to go out with my girls. To me it feels like a woman's anthem.
The song I never get tired of
Kendrick Lamar ft. Rihanna – Loyalty
Why do you love it? I literally never get tired of this song. Enough said.
To get you ready to start the day
Travis Scott – Stargazing
Why do you love it? This is what I normally like to listen to waking up in the morning. It'll make you start the day right.
Just 'cos it's a beat…
Yo Gotti ft Nicki Minaj – Rake It Up
Why do you love it? I was dying laughing and even embarrassed when my 3-year-old niece knew all the words to this song including I tell all my… I'll stop there.
For those motivational feels
The Carter's – Boss
Why do you love it? This song keeps me motivated when I get discouraged and makes me want to work harder.
Wanna see more from Lori? Keep up with her latest goings on and shop her edit here.