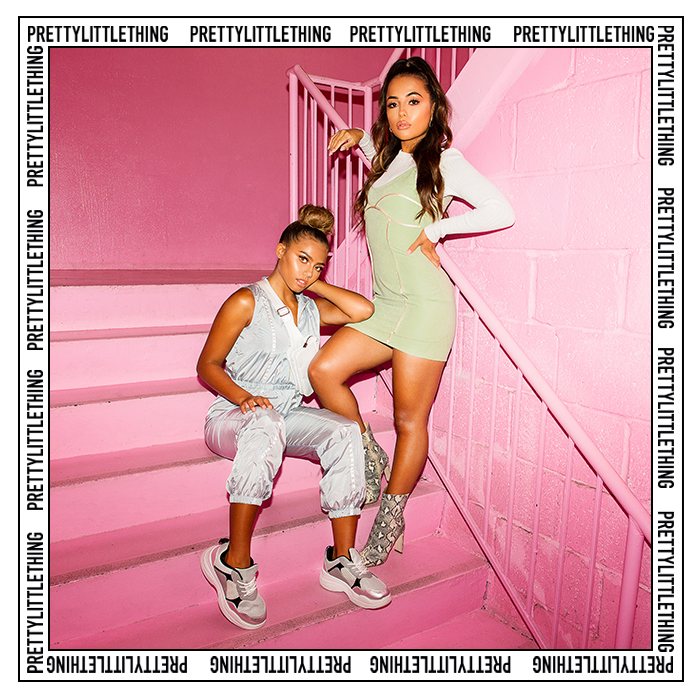 Its that time of year again and a new term means that you're gonna be meeting new people and first impressions count. We never do anything by halves here at PLT so sourcing killer outfits for the most hectic (and fun) week of the year is essential. We have good news for you, we've rounded up some looks that will make sure you're turning heads at all of the freshers' events you'll be attending in the upcoming week.
What To Wear This Freshers' Week
With a whole load of events to go too, we've given our fave looks for every possible occasion. The first week at uni is stressful enough without having to deal with outfit woes, fear no more, we've got you sorted.
The First Night Out
The first night is when you've got to be looking fresh AF. Your not hungover and you're off to meet new friends. You don't need to go to OTT because you don't wanna look like you're trying too hard so they key is simple but sassy. Keep things classic with a long sleeved bodysuit and bandage mini skirt, this is flattering, fierce and kinda classy at the same time (and will keep you covered in all of the right places when your dancing the night away). This season it's all about snakeskin so add a pop of print with some knee high boots.
The Flat Meal Out
So you've just met your new flatmates and you've decided to go for a civilised meal to get to know each other on a new level. You've picked a bang average restaurant and decided to head out for a few drinks at the SU bar afterwards. This is where you want to feel nice but don't want to look like you've dressed up, so a pair of denim jeans is the safest option. We recommend light to wid wash this season to refrain from looking washed out. Update your look with a dressy top (this suede number is a winner for us) and complete the look with ankle boots. Throw your fave leather J over your shoulders and your good to go.
The Fancy Dress Party
A fancy dress party ALWAYS happens during freshers week. This is where you get to switch things up mean girls style and make your statement. Ditch the tacky fancy dress outfits and opt for a sequin dress. The things you can do with a sequin dress are endless and you will look hot AF. Maybe add a touch of glitter or some kind of hat? We're thinking style this dress with a top hat and heels for a circus kinda vibe. Ain't nothing basic to see here.
The First Lecture
It's time for your first class, where you know nobody. Keep thing casj but show off your style at the same time because who knows, there might be a cute guy you need to impress from across the classroom. Why we're just entering autumn, work some neutral tones into your look to keep things on trend. What is more simple than a jumpsuit? There's no time for blending in so this rust style is everything you've been searching for. Throw over a biker jacket and complete your look with chunky kicks. Don't forget your backpack with all of your stationery essentials!
Those Hangover Days
A hangover is the main part of freshers week so stocking up on your comfies is essential. You will be chilling with others so looking cool is still on the agenda. This season its all about the two-piece so this dreamy set is everything you need. The good thing about this is that you can pop on a biker jacket and kicks for a look that you can actually leave your halls in.