So you're broke, it's a week before payday and you're craving something that would only be described as #FoodPorn on Instagram? Look no further doll, we have a mini selection of the best type of Fakeaway recipes for you to cook for friends, your bae or for just a Me Myself and I night in.
Fakeaway Recipe Ideas For The Weekend
#1 Chinese Inspired Honey & Sesame Shredded Chicken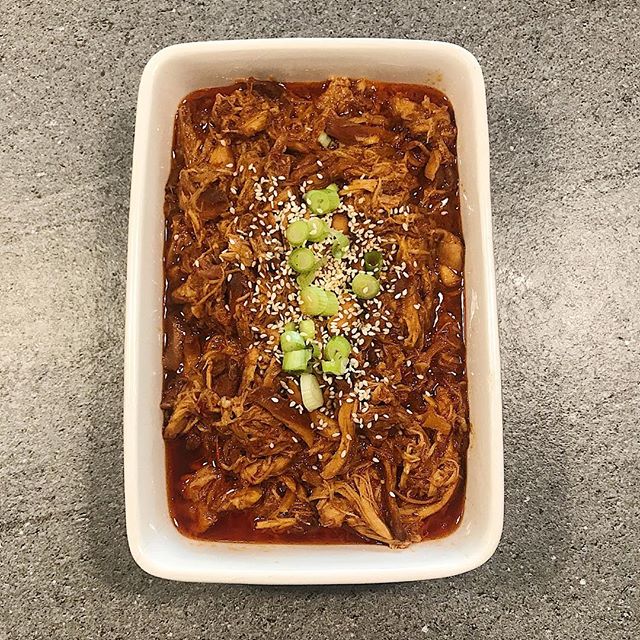 Ingredients
6 Boneless Chicken Thighs
3tsp Hoi Sin Sauce
2tsp of honey/agave honey
2tsp Rice Wine Vinegar
1tsp Sesame Oil
2 Chunks Ginger
2 Garlic Clove
Sesame Seeds and Spring Onion to garnish
Method
Place your chicken thighs in a slow cooker with the chopped up ginger and garlic. In a bowl mix together the hoisin, rice wine vinegar, honey, sesame oil and pour over the chicken. Put this on low for 6 hours or high for 3-4 hours. When this is done use 2 forks to shred it all up! Transfer this to a serving dish and garnish with sesame seeds and spring onions. This is the BEST served with sticky white rice and prawn crackers.
(Serves 4)
#2 Fake Nandos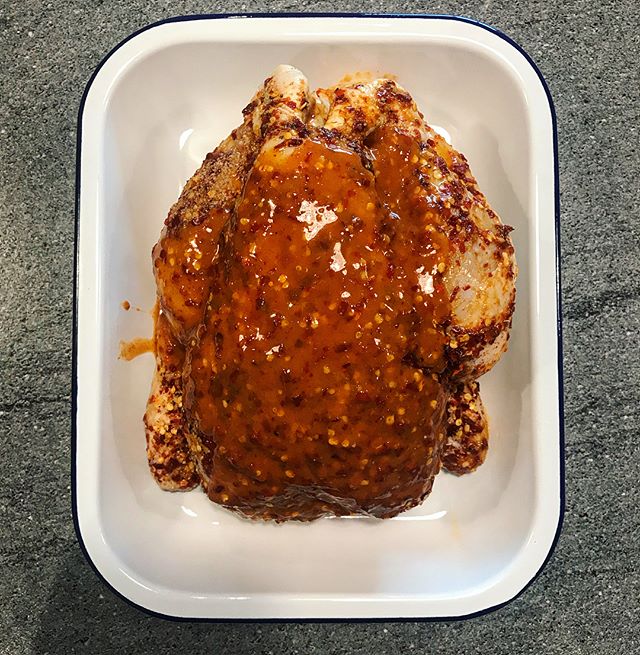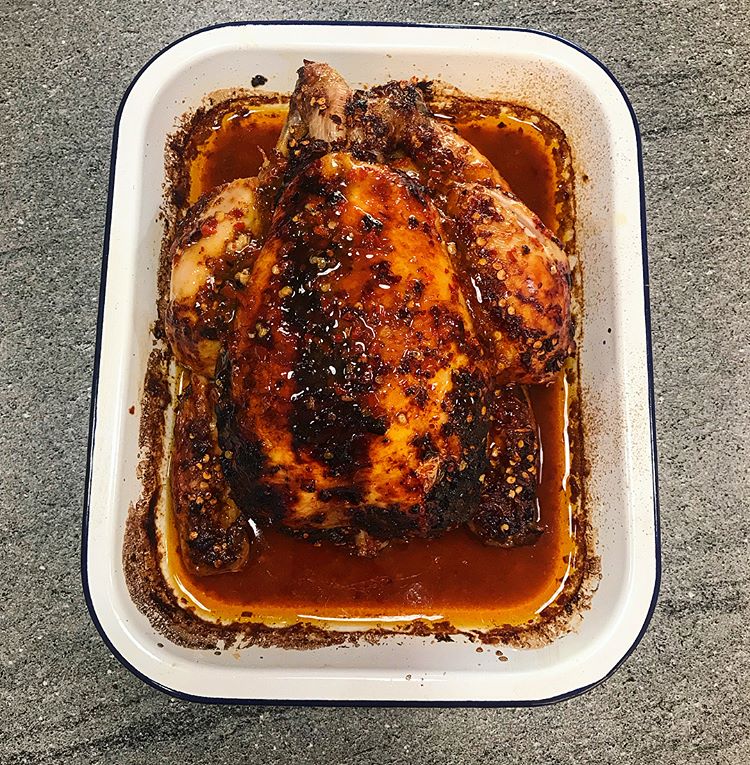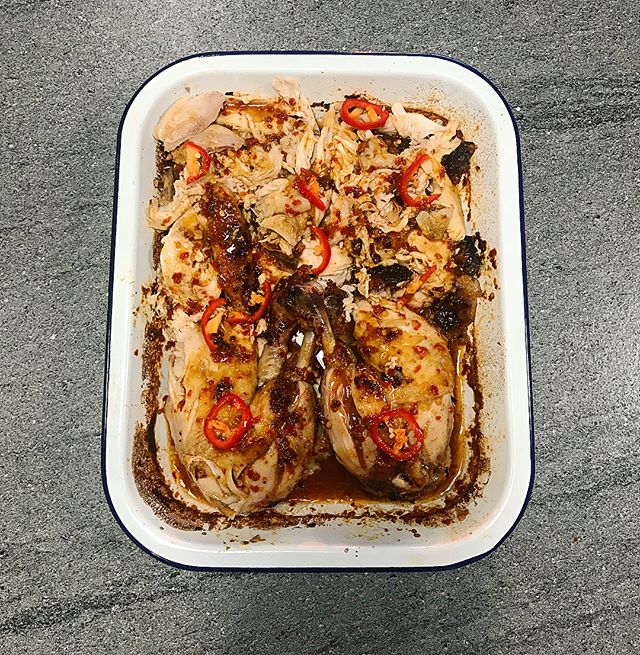 Ingredients
1 Free Range Medium Size Chicken
Dried Chilli Flakes
1 Bottle of Peri Peri Marinade
Juice of 1 Lime
2 Garlic Cloves
1 Fresh Red Chilli to garnish
Method
Place the chicken in an enamel dish with one cup of water at the bottom. Pour over the peri-peri marinade, (make sure it gets right in there) squeeze over the juice of the lime and put this inside the chicken carcass along with the 2 garlic cloves for extra flavor. Pour over 4tsp of chili flakes making sure they cover the chicken then wrap in tin foil. Heat this for an hour in the oven at 180 degrees, the water will steam through the chicken along with the peri-peri marinade. Uncover the chicken and continue to roast for the last half hour to make the skin crispy! Cut up the chicken and shred into the same dish with all those juices. Garnish with fresh red chili and you're done!…. Obviously best served with homemade peri-peri fries!
(Serves 4)
#3 Indian Inspired Chicken Curry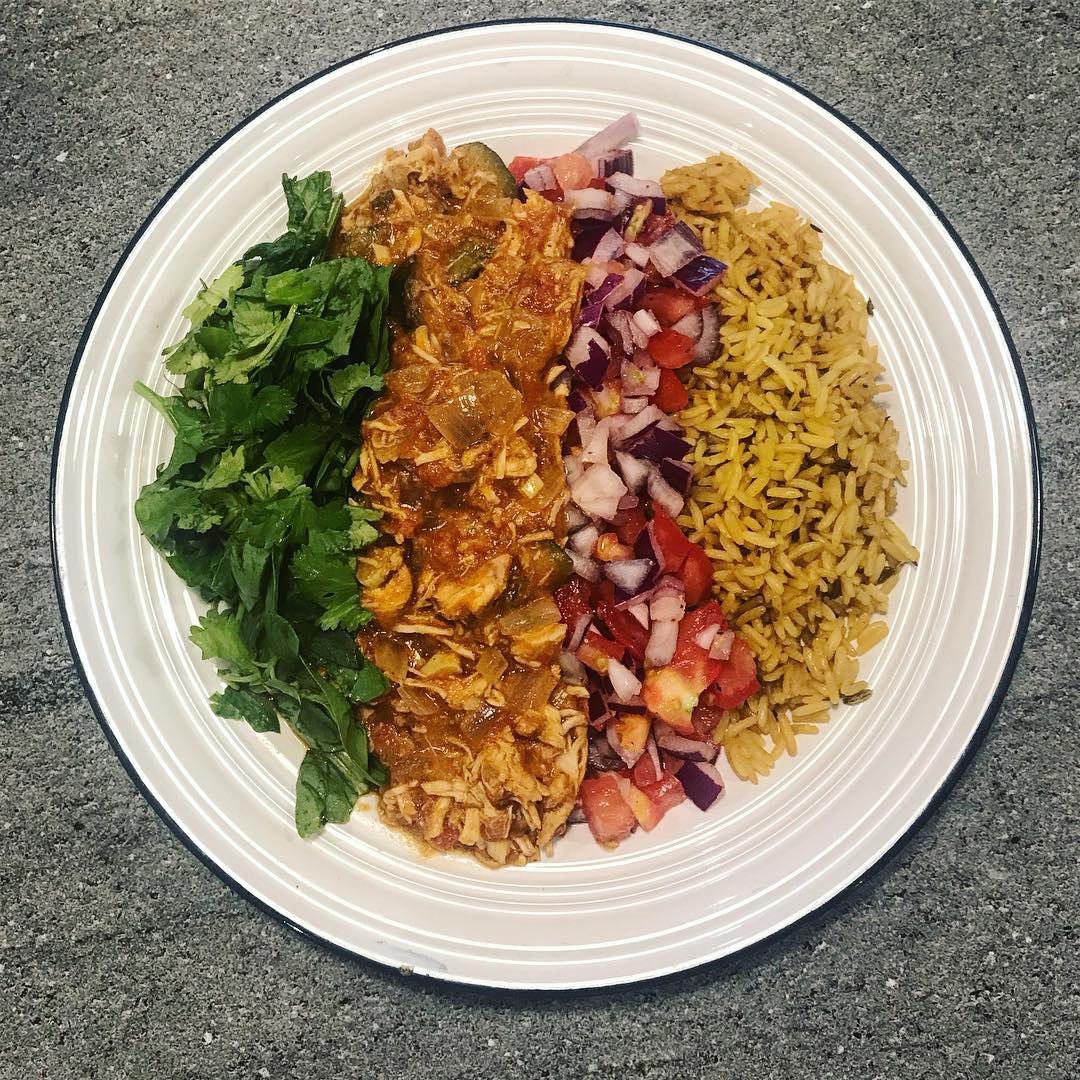 Ingredients
6 Boneless Chicken Thighs
1 Can of Coconut Milk
3tsp of Medium Curry Powder
1tsp of Garam Masala
1 Red Chilli
2 Garlic Cloves
2 Red Onions
1 Courgette
Juice of 1 Lime
10 Cherry Tomatoes
Pilau Rice
Spinach
Coriander (stalks and leaves)
Method
Dice up the chicken and gently fry off for 10 minutes with a chopped red onion, 2 garlic cloves, and the courgette. Add the curry powder and garam masala and fry for a further 10 minutes. Then Add the coconut milk, chili and coriander stalks to the mixture and simmer gently for an hour. Once this has simmered and all the flavors have combined shred up the chicken with 2 forks for extra tastiness! Serve this with spinach and coriander, pilau rice and a quick red onion and tomato salad…….not forgetting popadoms and mango chutney!
(Serves 4)
……We're so hungry now!
Recipes and images from @northerngirleats