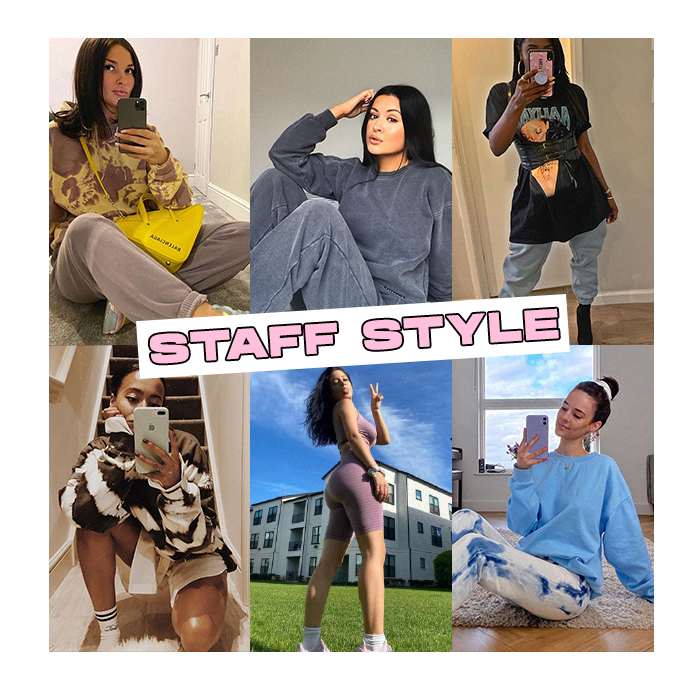 Need some outfit inspo while you're WFH?
Struggling to make it cute and comfy?
Look no further.
Team PLT share their go-to WFH looks, with style and comfort being key.
What Team PLT Wear WFH
Natalie O'Leary – Senior Social Media Executive
My work from home style consists of joggers (ALWAYS) and especially matching jogger sets (there's just something about matching!). And/or cute lil crops for when the sun makes an appearance.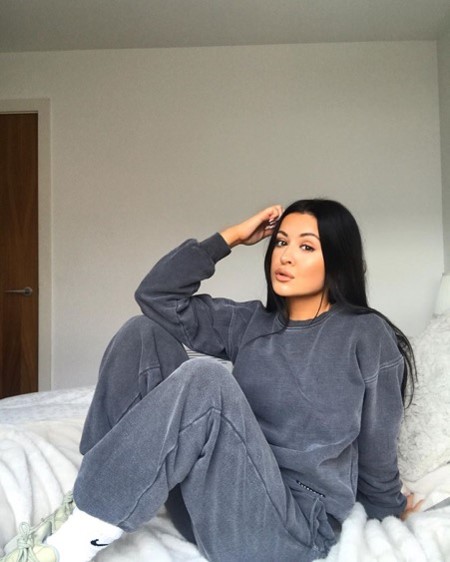 Nat opts for a classic winning combination for her WFH look.
Amp up the glamour with hair and natural makeup to complete the off-duty chic look.
Ideal for that 12pm Zoom call with the team.
Reigen Brown – Senior Stylist
My work from home style is a shirt dress/t-shirt dress so I still feel cute but with a jumper thrown over so I'm still cosy. Tie-dye is my fave right now!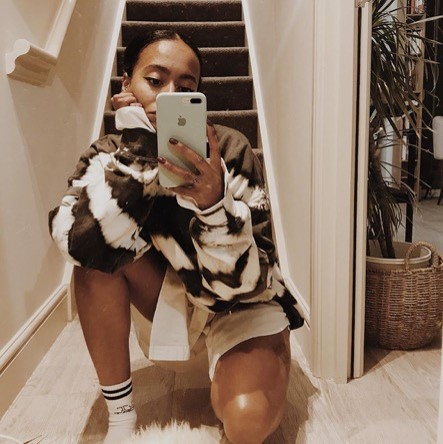 Reigen works the staple shirt dress into the perfect WFH look.
Play around by adding jumpers on top like Reigen to make it your own.
Experiment with colour and print to mix it up.
Amy Reddish – Head of Brand
I'm currently wearing every type of jogger I can get my hands on, along with any type of hoodie or knit.

To be fair, I wore pretty much the same to the office haha! I love to be comfy 24/7.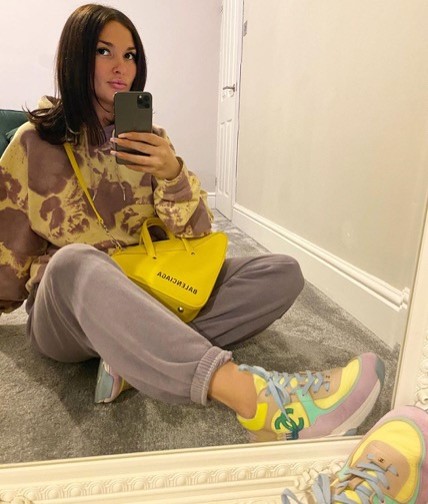 Amy elevates the humble jogger into a sports-luxe look of dreams.
Who said you can't look glam WFH?
Don't be afraid of colour, it can take an everyday look to a statement look in a flash.
We're so here for it.
Erika Dinnall-Sadler – Stylist
My go-to work from home uniform during this lovely isolation is a pair of joggers and ALWAYS a slogan t-shirt making it a little bit more fashion.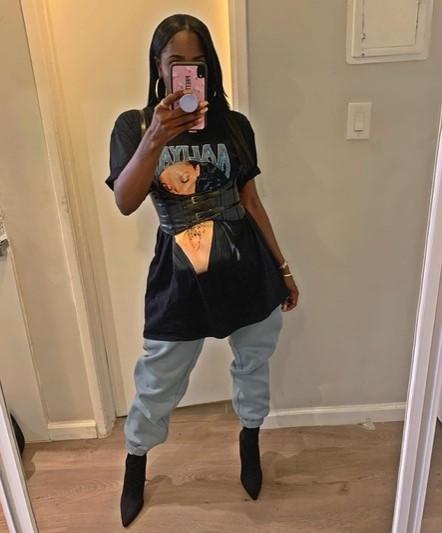 Erika raises the style stakes in this on-trend but relaxed look.
A slogan oversize tee fitted at the waist is mega fashion vibes, while the slouchy comfort of the jogger gives it a laid-back look.
10/10 from us (even though we're biased!).
Lauren Austin – Videographer
My wfh style consists of mixing and matching oversized jumpers and hoodies. I also love to wear bright colours to keep my spirits high!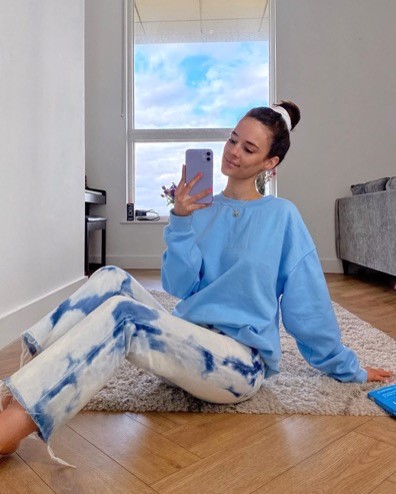 Never underestimate an oversized hoodie or sweatshirt.
It's the WFH staple for comfort – invest in a bright colour for a cute home working look.
Lauren takes it up a notch with a raw hem dyed jean for the win.
Alex Earley – Stylist
My go-to work from home style right now is unitards! Still trying to look cool but staying as comfy as possible.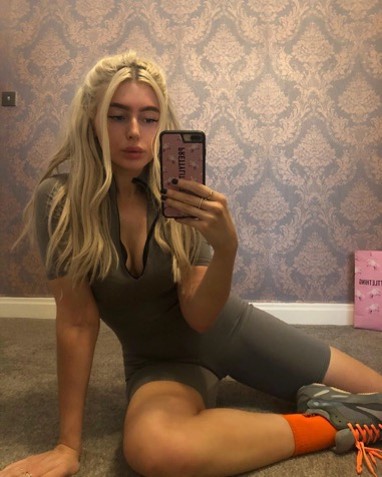 Alex rocks this fit with a chunky trainer and statement sock to level up this look.
Super comfortable, easy to wear but still stylish. WFH Looks – completed it mate…
Brooke Mumford – Stylist
I love wearing comfy activewear around the house, so anytime I take a break from working, I feel motivated to do an at-home workout. Keeps my mind refreshed & my body prepared for its debut after isolation!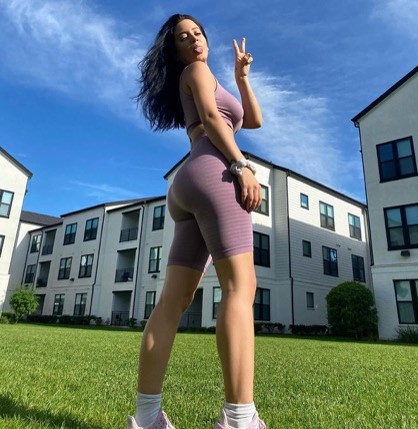 Brooke makes her working from home look work for her, in this sporty but stylish getup.
Creating an outfit you can easily transition for a home workout is smart thinking.
Go for a cycle short and matching top when you've got that work video call at 12 but that HIIT workout at 2.