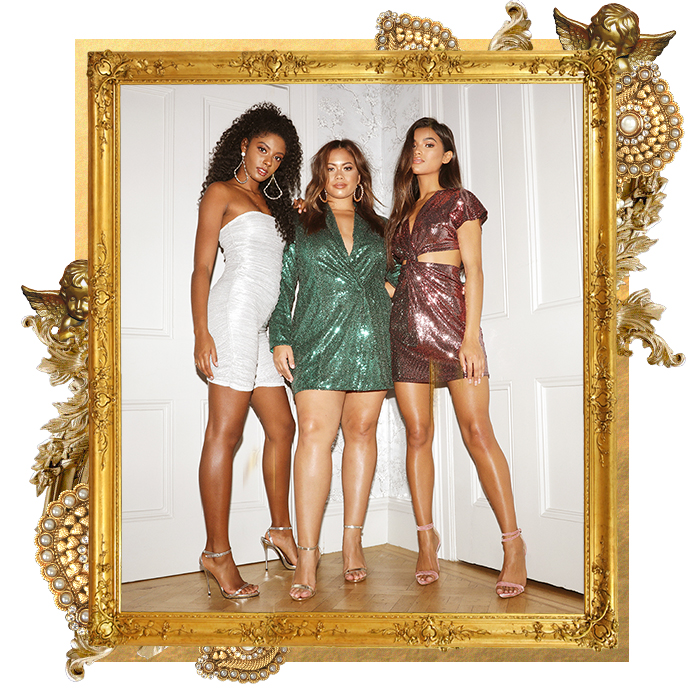 It's less than a month away until everyone's favourite day so that means its time to start planning some cute outfits. Whether your typical Christmas state of mind is more couch potato who likes to binge watch festive films or day, or you prefer to get dolled up to see the family at your fave aunties annual Christmas party, we've rounded up our favourite looks to make sure you're looking the part.
What To Wear On Christmas Day
Get inspired with what to wear for all those festive hangouts this Christmas.
The Lounge Act
If you're thinking of having a chilled Christmas this year, it doesn't mean you need to lounge around in your Xmas eve PJ's. These leggings are perfect for chilling in, with the cute fairilse print, you can style these leggings with a knitted jumper and pop on some trainers if you need to leave the house to visit the family.
The Visiting Look
If you like to spend your Christmas visiting the family and spending the rest of the evening relaxing, keep things chic and simple with a midaxi skirt. This skirt is deep-toned which is perfectly festive and when styled with an oversized knit jumper and some heeled boots, you can totally look the part. If you want to dress this look down that little bit more, it will look just as cute with some chunky trainers.
The Christmas Day Meal
Can nobody in the family be bothered cooking the meal this year? If you're heading out for a meal that means you're gonna want to dress your look up a little bit more than usual. The jeans and a nice top combo is always a winner for meals out. Opt for a floaty blouse, distressed jeans and comfortable strappy heels. If you need a little extra glitz, pop on some statement earrings.
The Glow Up
If Christmas day is kind of a big deal for you and your family, it's time to get dressed up. Keep it classy with something covered up, like this midi dress. The sophisticated style is flattering and will give you a killer look. Style it with a biker jacket, mules and a mini bag and you've got your Insta snap nailed.
Shop all things Christmas here