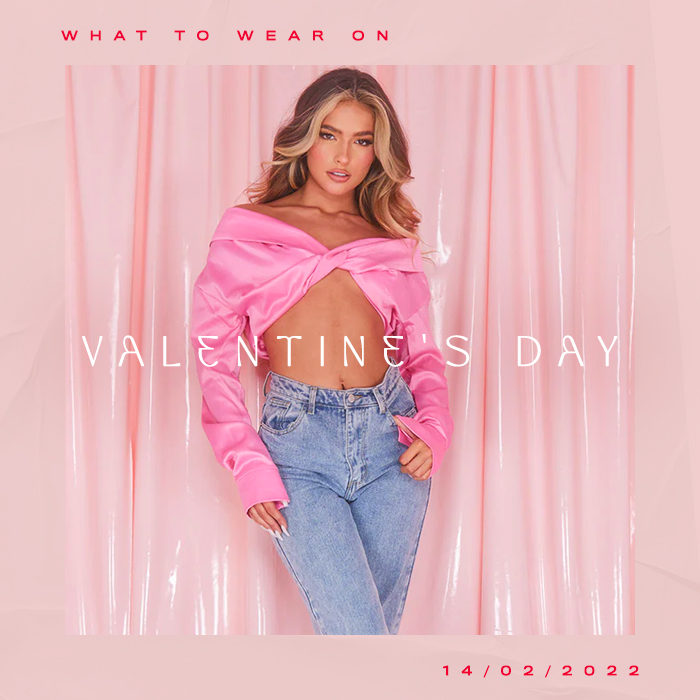 Even though it feels as if Christmas was just last week, Valentine's Day is fast approaching and it's safe to say we are unprepared.
What to Wear This Valentine's Day
Knowing what to wear is one of the biggest stresses in life, never mind on one of the most anticipated days of the year! What you wear will completely depend on the plans for the day, but we'll still sit staring at three different colours of the same blazer wondering why life is so hard.
Plans but no outfit?
Peep below some looks that would be perf for any way you choose to spend your V-Day this year!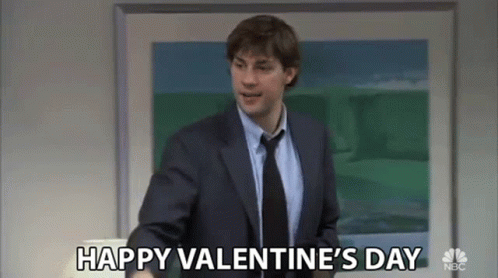 Winters Walk
If your Valentine's Day is starting off with a fresh wintery walk with your partner then you're already winning.
We still want to look cute even though we're bundled up, so a gilet and a pair of chunky boots is defo the way to go.
Pair with some thick leggings, your fave hoodie and a hat for extra warmth for the perf walking 'fit.
The layers are on, the hot chocolate is in hand and we're getting those steps in – say no more.
BEIGE CONTRAST TRIM LONGLINE BUBBLE GILET
Brunchin'
Whether she's bottomless or not, a brunch is defo the way to our hearts this Valentine's Day!
We want to be comfy yet cute, dressy but not too dressy – a knitted dress is the only way to go. Styled with some chunky boots and a handbag, a knit dress is perf for adding a bit of warmth whilst looking effortlessly fashionable and still being comfy.
Bring on the pancake stacks and mimosas!
CREAM BRUSHED RIB CROSS WAIST LONG SLEEVE MIDAXI DRESS
Shopping Trip
If you and your partner are hitting the shops this V-Day, then a statement coat has got to be the move.
Keep your 'fit simple with some jeans and a basic top, leaving your coat as the main attraction. Not only will it keep you snug as you wander the high street, it also means less time having to worry about your 'fit underneath and saves you wasting a gorg outfit that no one would see.
Cards at the ready, lets do some damage.
BLACK LONGLINE FAUX LEATHER BORG PANELLED COAT
Cinema Date
What better way to spend your Valentine's evening than at the cinema surrounded by all the snacks.
(Yourself included x)
Sitting down for hours with a belly full of tango ice blast, popcorn and nachos can only mean one thing – elasticated waistband. Jeans are just not an option for a cinema trip, but that doesn't mean you still can't make an effort to feel cute! Styled with a crop, some statement trainers and an oversized bomber, this effortlessly chic look is perfect mix of cool and comfy.
And before you ask yes ofc we want a large.
RECYCLED BLACK ZIP POCKET DETAIL WIDE LEG JOGGERS
Wined & Dined
The classic Valentine's idea but one of the hardest to dress for – dinner reservations.
Your 'fit entirely depends on the type of restaurant you're going to, but you can't go wrong with satin! This candy pink bardot top is something of dreams, then styled with matching pink heels and soft curls? Obsessed. Pair with your fave jeans or trousers and you've got a stunning 'fit perfect for reminding your partner just how lucky they are!
Who doesn't love a pink moment on Valentine's Day?!
CANDY PINK SATIN BARDOT TWIST FRONT CROP TOP
Cocktail Time
If your Feb 14th plans include drinks, then look no further than a blazer dress.
No faff of trying to match a top with bottoms, long sleeves to keep you warm and countless colours to choose from? If you insist! Style your fave blazer dress with some heels and a statement bag for the most put-together yet simple Valentine's look. We are living for this shade of green so best believe we did the full coordination!
2 porn star martinis please waiter x
BRIGHT GREEN SATIN LAPEL TIE WAIST BLAZER DRESS
In need of something a bit spicier for after the date?
Shop our full range of amazing new Valentine's pieces that will leave your partners jaw on the floor HERE!
Looking for an alternative Valentine's Day date? We got you! Read the our previous post here.