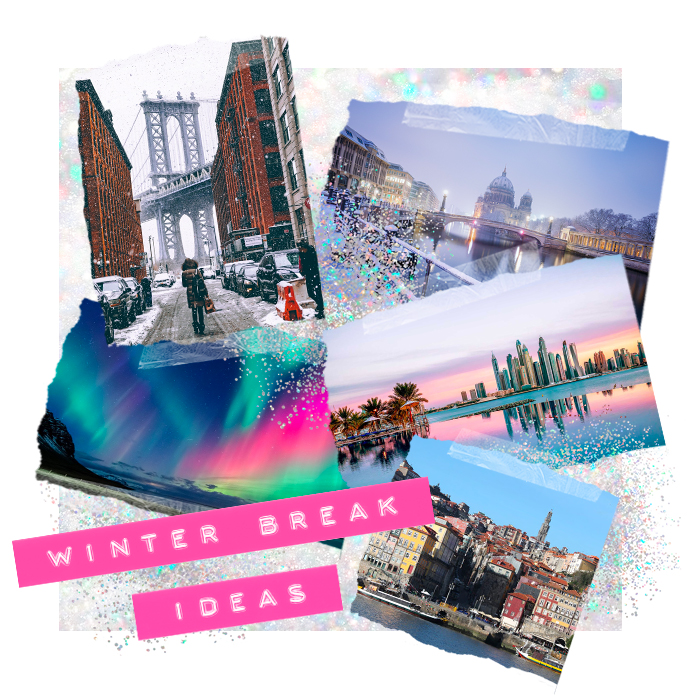 Got those last few days holiday at work and just don't know what to do with them? If you have got that holiday fever then we've got your back. Hot or cold, slipping away from reality is sometimes the medicine everyone needs.
Winter Break Ideas
Mixing it up and taking a holiday in the winter months is unreal. Whether you're seeking that final bit of sun in 2018, or all about the Christmas vibes, below are our top picks for where you should be going this Winter.
Berlin
The perfect winter wonderland 😍 Berlin and many other cities in Germany are amazing throughout the winter period and have the BEST Christmas Markets! Make sure you're prepared for some seriously chilled weather and keep cosy in PLT's Coats.
Iceland

Is there a more perfect setting than face masks in the unreal Blue Lagoon and watching the Northern Lights? For dreamy settings and the ultimate winter chill, Iceland is your perfect destination 💦
New York City
The ultimate City – the big NYC! Snap back to your childhood and spend this winter in front of the tree in Rockefeller just like Home Alone. This place is a shoppers haven – if getting silly in the worlds best stores is up your street then get to NYC now! 🗽
Dubai
If the idea of leaving cold weather, to EVEN colder weather is hell to you, then Dubai is where you should be heading. This place is non-stop fun with the perfect temperature for those Vit D seekers! 🌞
Lisbon
Lisbon is one of Europe's warmest Cities in the Winter period and is PACKED with tourist stuff to keep you busy. From cosy wine bars to amazing food markets, this place is perfect for the ultimate foodie 🍷