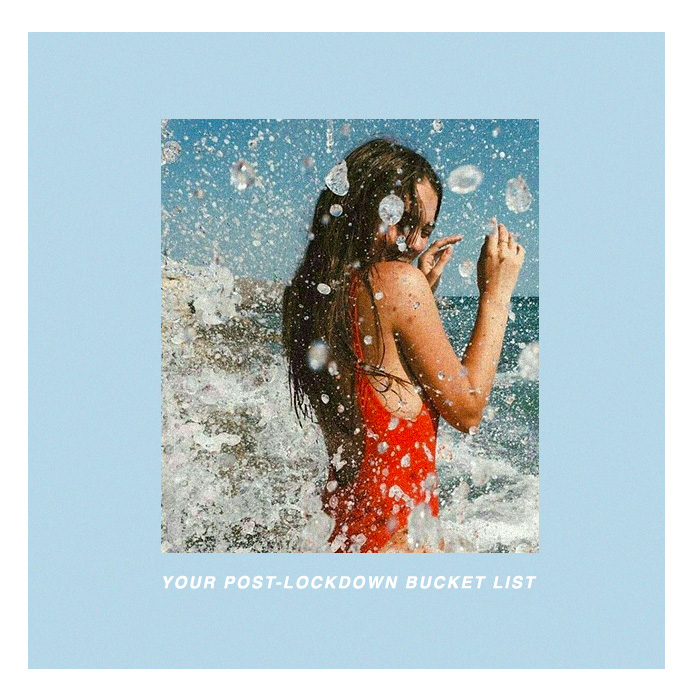 It's safe to say with all the time spent indoors with life as we knew it on hold as we went into lockdown, we've had endless time to think on the small things in life. If even one blessing can come out of the tragedy and devastation of 2020, it's to relish and find new appreciation for all the things in life we'd otherwise taken for granted, with even the most ordinary and mundane activities we did before Coronavirus filling us with nostalgia and dreams of our lost "normality".
Your Post-Lockdown Bucket List
Now that lockdown has eased for the vast majority of us it's time to live your best life as well as you can with the post-lockdown bucket list of all the things your looking forward to doing with our newly gained sense of normality. From bar hopping to staycation trips and everything in between, we cant wait to live out some of the must-do activities on our hit list – no matter how big or small!
With these being precarious times, it's unclear how long our new sense of "freedom" is going to last as we ease back into normality without trying to rock the boat too much so to speak, but we need to remember, we're all in this together and we've got to remain positive.
If you're currently mentally compiling your own bucket list filled with experiences for post-lockdown life, here are some suggestions you might like to add to it.
Go On A Staycation
Spending so much time in our local areas through lockdown has made us appreciate what's right on our own doorstep. Who says travel has to mean leaving the country? To get your much needed travel fix post lockdown we say why not explore more of your own country with a staycation? If, like us, you're UK based why not plan a weekend stay in a cute and quaint seaside town or a road trip to the rolling green hills Wales has to offer. You'll be amazed at the hidden gems you find so much closer to home and no doubt appreciate what your own country has to offer more.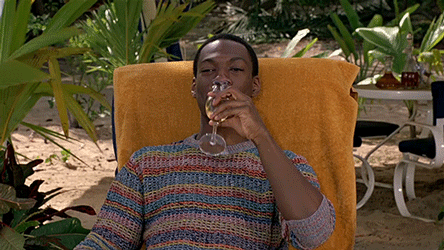 Here's what to pack. Shop Staycation Outfits
Go On A Bar Crawl
If you've been seriously missing your social life since lockdown we're betting the closing of the pubs and bars came as a particularly hard blow. We all really took for granted just being able to text a friend and see if they wanted to join you after work for a drink or two. With pubs and bars now open under new guidelines, why not revisit all your fave watering holes (and nod to your younger years) with a post lockdown celebratory bar crawl? Granted, during the current social distancing measures this will require way more planning with table booking of the bars you're planning to "crawl" to but it will be guaranteed fun in a safe and sensible way.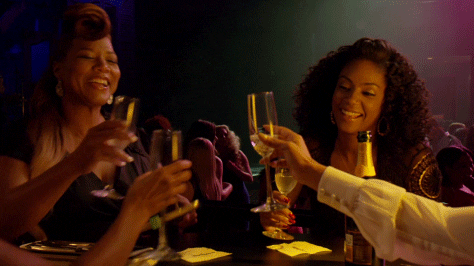 And if you're heading out, you'll probably need something new to wear… Shop Going Out
Get Some Good Eats
With so much time spent indoors with businesses across the globe temporarily closed, it's hard to believe we'd be missing something we've all taken for granted so often such as eating a sit down meal in a restaurant. With restaurants now open under new social distancing measures and guidelines, the time is now to get your good eats on – finally! If you've been seriously missing your fave restaurant and your home cooking has just not been cutting it, book a table at your fave eats this weekend and get fully dressed up with your significant other or your bestie.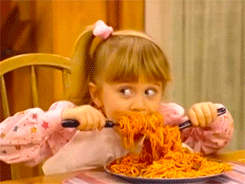 Date night? Then you'll need these outfit ideas
Plan A Girls Trip
With the majority of us in lockdown with family or the people in your household, it's safe to say you've most probably been separated from the squad for far too long and living vicariously through the group chat instead as a form of keeping in touch and up to date with what's going on in your closest friend's lives. It's time to bring the Whatsapp chat to real life. Round up your best girls and get ready for the ultimate girl's trip. Hit the road and book out an AirBnB for a staycation and reunite with your besties, blow off some steam and let your hair down all at once as a post lockdown celebration.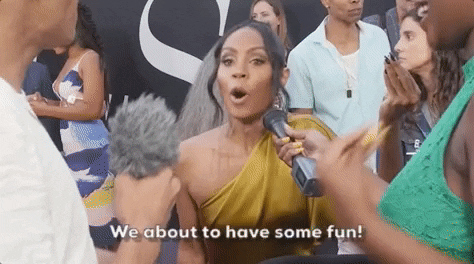 Make sure you're looking 10/10 for the squad reunion. Shop New In
Throw A "Making Up" Party
Ok, there's a very high chance during lockdown at least one friend or family member's birthday, engagement, *insert big deal celebratory event here* has been missed. If you've missed out on being able to celebrate and share in a special time with someone close to you, why not indulge in your first of many post-lockdown good deeds by throwing a make up party to make up for the lost time and lost celebrations yourself and your nearest and dearest have missed out on. It will spread the love for sure and start post-lockdown right with some great, happy memories in an event that will bring everyone together in a safe environment.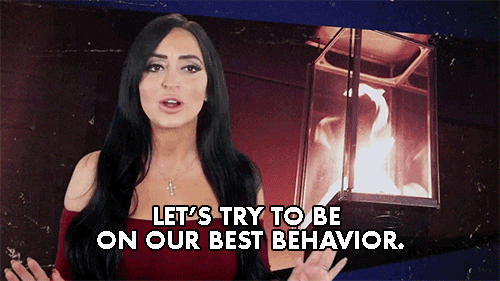 Get A "Proper" Coffee

Sorry to be that person but the act of enjoying your daily coffee order, either on your commute to work or at the weekend, is one of the small daily things taken for granted that has definitely been missed. The instant coffee from your kitchen is just not cutting it and no amount of Youtube tutorials and expensive barista style equipment can quite compare to the real thing. We cant wait to sit in our fave cafe with your coffee order of choice (ours is a flat white) catching up with your bestie. There'll never be a caffeine high quite like it.
Stay safe everyone!
What's the first thing you'll do once everything goes back to "normal?"