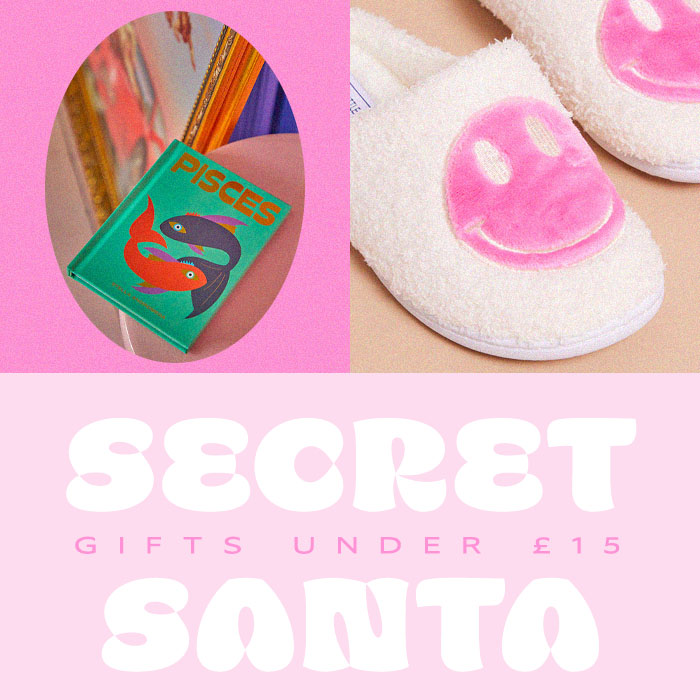 Whether you've got a work, family or friends Secret Santa going on, we know you're gonna be shopping right about now.
Make sure you're everyone's favourite person this year with our selection of Christmas gift sets, all under £15.
PrettyLittleThing Candles
Aren't Pumpkin Spice Latte and Gingerbread Cookies the PERFECT winter scents?
The best thing about candles are that they're a universal fave', so whether you're buying for your bestie or a colleague you don't know so well, they'll be obsessed!
These look chic and have a wood wick, so the sound of the candle burning will create the cosiest vibe. Add to cart, ASAP!
PRETTYLITTLETHING No.4 Pumpkin Spice Latte Candle
PRETTYLITTLETHING No.8 Gingerbread Candle
Astrology Books
If you wanna be the best Secret Santa, personalization is the way forward, doll!
Once confirmed the birthday of your gift-ee, look no further…
These books offers specific info', including a deep dive into the star sign's personality.
This will be cherished by whoever is lucky enough to have you as their Secret Santa!
Libra Star Sign Astrology Book
Virgo Star Sign Astrology Book
PrettyLittleThing Vanilla Smoke Gift Set
Give the gift of the perfect pamper night with this unreal set.
We're obsessed with this combo of body mist, perfume and lotion in the warm, sweet 'vanilla smoke' scent.
Don't think they'd be a fan of vanilla?
We've got 'Candy Baby', 'Make Them Talk', 'Dream Of Me', and 'Summer Nights' available as a Christmas gift set too.
PRETTYLITTLETHING Vanilla Smoke EDP Gift Set (WORTH £21.00)
Bomb Cosmetics Bath Blasters
With the cold, gloomy weather, there's really nothing better than getting into a hot bath.
Spoil your fave' doll with these bath bombs.
Not only do they look adorable, they smell unreal! Just look at the two below, who wouldn't want these!?
Bomb Cosmetics I Believe In Unicorns Bath Blaster
Bomb Cosmetics Rock Star Bath Blaster
Revolution Skincare Christmas Mask Set
Okay, so Revolution may have released the best skincare gift of the season.
These face masks are 'Candy Cane', 'Mince Pie', and 'Toffee Apple' scented, does it get more Christmas-y than that?
With the cold weather making everyone's skin SO dry, these masks are here to save the day.
It comes with an applicator brush too, for a mess-free pamper sesh'.
Revolution Skincare Jake Jamie Christmas Mask Trio Set
Shop all Secret Santa gifts here.
Ticking off that Christmas list? You won't want to miss this!