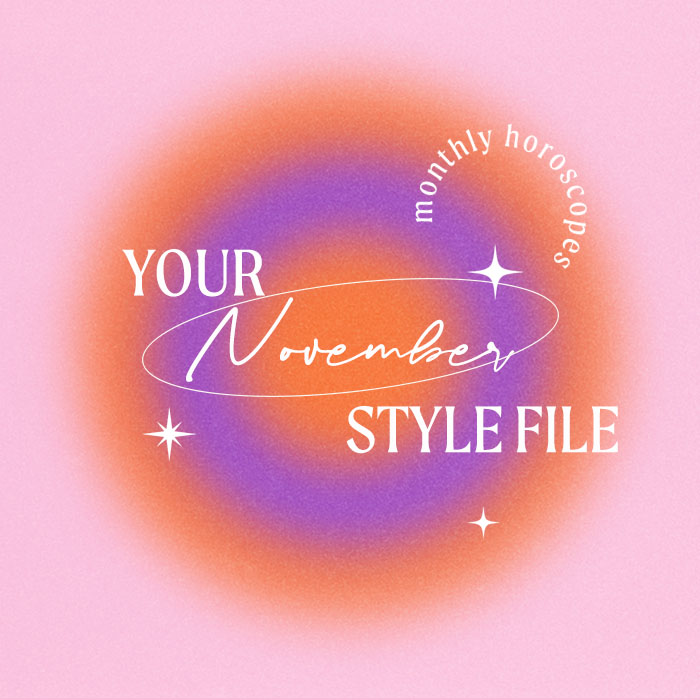 It's your season to shine Scorpio!
We've got you covered when it comes to all things zodiac.
From celebrities you share your birth month with to must-have looks as based on you star sign traits.
This is the PrettyLittleThing November Style File – Scorpio Edition.
Scorpio Birth Dates
October 23rd – November 21st
Celebrities Who Share Your Star
Kendall Jenner. SZA. Kris Jenner.
Get The Look
You're in good company when it comes to star sign style Scorpio but we've gone with Kendall for outfit inspo.
From timeless basics to runway ready looks.
Black Faux Leather Zip Foldover Waist Split Hem Trousers
White Overlay Detail Pintuck Sleeve Oversized Blazer Dress
Let's Talk Traits 
Ambitious
You aim high in all aspects of you life Scorpio!
We're forever rooting for you, what will the new year have in store? New goals?
If fitness is on the cards then we have looks you'll love. Hitting the slopes for ski season? Check out PLT Ski.
Navy Stretch And Breathe Print Oversized Sweatshirt & Navy Stretch And Breathe Print Oversized Joggers
PRETTYLITTLETHING Black Sport Shell Zip Up Jacket
Black Sculpt Luxe Long Sleeve Gym Top
Assertive
The girls that get it, get it! And, you most definitely get it Scorpio.
Obv you need a seriously iconic blazer collection for when you're bossing it on the daily.
Black Faux Leather Drop Shoulder Oversized Dad Blazer
Taupe Boxy Oversized Dad Blazer
Beige Longline Oversized Curved Hem Blazer
Full Of Imagination
Festive feels are next level when you're involved.
Hosting a Christmas party? Of course you are. Prep with PrettyLittleThing decorations!
Tis The Season Christmas Doormat
Gingerbread Tealights Set of 4
How You Celebrating?
With social plans stacking up ASAP, your occasion wear needs to be looking top tier Scorpio.
Drinks after work, meals out with the besties, work parties – you are BUSY.
PLT Premium is not only perfect for party season but will have you set for all eyes on you when celebrating your big day!
Premium Blue Bardot Feather Crop Top
Premium Black Feather Bandeau Glove Detail Bodycon Dress
Premium Black Diamante Chainmail Halterneck Crop Top
Your Trend Of The Month
In true Kendall style, Balletcore is the go-to this month.
Think unitards, ballet flats and oversized tote bags – we're obsessed.
Read more about the balletcore trend here.
Black Sculpt Short Sleeve Unitard
Petite Navy Ribbed Plunge Sleeveless Unitard
Grey Marl Button Front Crop Sweatshirt
Loving the clean girl look?